Privacy and security of data is very important especially in this era of cybersecurity, hacking, spamming. Users want full security to their data, messages, personal information. Companies make apps by keeping in mind user's requirements.
Sometimes we have to send some sensitive information to our friends, family members, colleagues, etc., and look for a safe medium because we don't want to share it with anybody. I will show you some secret messaging apps for android to send private messages.
It's important to have end-to-end encryption in messaging apps. I have compiled a list of the 5 best private messaging apps you can use to send private messages without any worry.
What Makes Messaging Secure?
If your messaging app doesn't have encryption then, it can be seen by companies, the government, and hackers can also see the message content. Encryption means your message is converted to unidentifiable code that can't be read by anyone. Only the Receiver end can decrypt the message.
Therefore, always use the best encrypted messaging app for sending sensitive messages.
There are many messaging apps but only some are safe as they claim. Many apps provide you full privacy and security to chat with others.
The Internet has a bunch of such messaging apps but I have compiled a list of the 5 best secret messaging apps for android.
Also Read: How to permanently Delete Facebook Account? Best 2020 Guide
Secret Messaging Apps for Android
Now without taking further time, let's have a quick glance on these secure chatting apps:
Signal
Wickr
Viber
Telegram
Threema
The signal is the best encrypted messaging app in the market. We can't complete this list without the Signal app since it provides the most advanced encrypted method to keep messages secure.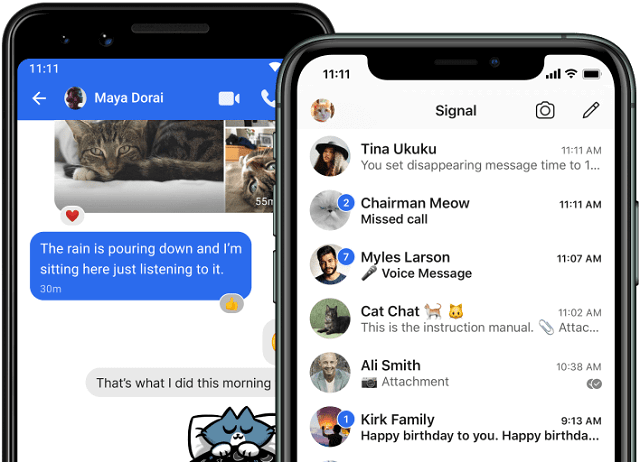 It's totally free and available for multiple platforms i.e. Android, iOS, Windows. It is an open-source app and users can freely share their experience and suggest improvements.
The signal app is used by millions of users on daily basis. Those who are very serious about their security can install a signal on their smartphone.
Features

:
Provides advanced encryption
It's free, no ads, no privacy issue
Multiplatform messaging app
Open-source app
Share any kind of files freely
Also Read: Top 10 Facebook Alternative App For Android in 2021
Wickr messaging app is also doesn't compromise on the user's privacy and provides end-to-end encryption. It also provides you advanced security features.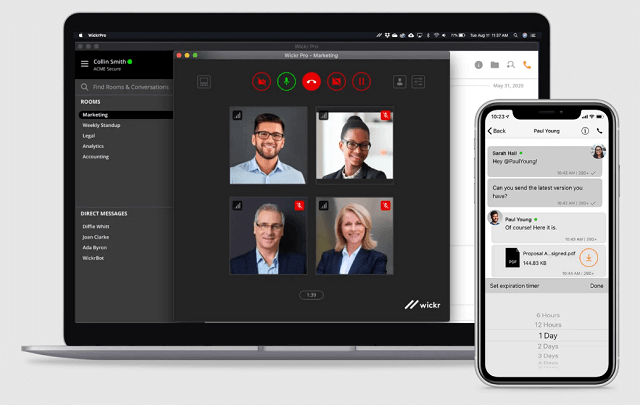 This application is free and also contains paid plans. It uses complex encryption. You can set the timer when the messages will disappear.
Wickr even doesn't allow you to take screenshots, Their advanced system detects it and automatically blocks it as well. Similar to signal, Wickr is also an open-source app.
Features
:
Provides Industry Leading end-to-end encryption
Centralized message archiving capability
Available for individual, company, enterprise, military
Perfect forward secrecy and post-compromise security
User key verification
Viber is the next popular secure messaging app on this list. You can use this app to send private messages to others without any hesitation. Viber also uses advanced cryptography methods to hide the user's content.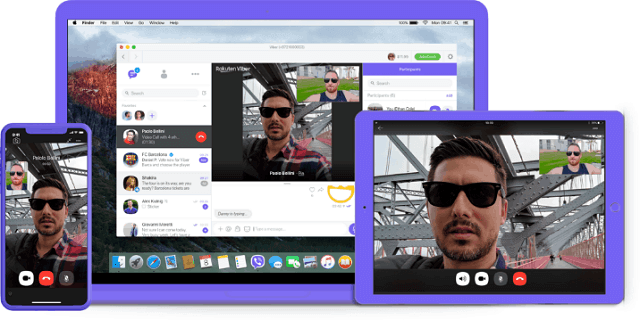 One can make secure calls, send messages, and group chatting is also available. You can manually set disappearing time to make your conservation more secure.
This app is totally free and designed for Android as well as Windows operating systems.
Also Read: How To Block Someone on Facebook [Updated Methods]
Features

:
Uses advanced Cryptography
Edit seen messages easily
Set Disappearing time
Free to use
Multiplatform app
Telegram is a well-known secure messaging app to securely chat with others. It contains a bunch of security features that ensures your privacy and security. It is a fast and reliable messaging app.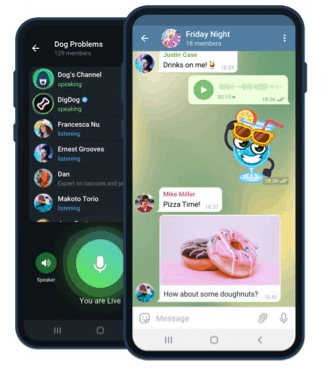 Telegram is free and used by millions of users around the globe. There is no file size limit, you can send large files as well. There is an option of secret chatting as well if you want more security.
It is a reliable, totally free, secure, and powerful messaging application out there. You can say it is an all-in-one chatting app.
Features:
Fast and Secure medium of conservation
Available for Multiple platform
Use high level encryption method
Secret chatting option
No file size limit
Also Read: Top 10 Facebook Alternative App For Android in 2020
Privacy and security is the first priority of the Threema messaging app. You can send text and voice messages safely. Webchat is also available just like WhatsApp.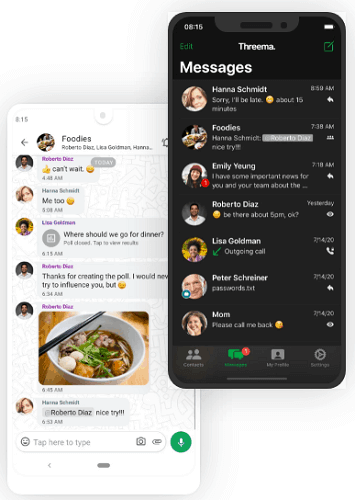 Threema provides consistent end-to-end encryption which ensures the privacy of users. You can also send messages secretly.
You can send important files safely. There are many customized options are available in it. You can also chat with others anonymously.
We can format tables, text, contact verification is also available in this amazing messaging app. You can switch between light and dark themes and agree/disagree feature is also available.
Features

:
Provides strong encryption
Decentralized Architecture
Customization options are also available
Amazing Poll Features
Private Chatting is available too.
Why didn't I Include WhatsApp?
I have discussed the secret messaging apps for android but you might ask why didn't I add WhatsApp to this list? No doubt WhatsApp is a very popular messaging app and has billions of users.
Although WhatsApp has end-to-end encryption, but it is not fully secure like they don't have the secret messaging option, message destruction features. I mean to say is that there are many security lacks in WhatsApp therefore, I didn't add it to this list.
Also Read: Is WhatsApp safe? WhatsApp End-To-End Encryption Explained
Conclusion
Don't download any app without research since there are many scam apps in the market too which can steal your personal data. You can use any of the above messaging apps.
I have listed the above apps on the basis of security and privacy. If you found this article helpful then, share it with others.
You can subscribe to the newsletter to receive regular updates about this tech blog.