There are some issues with the iMacs/MacBooks that might frustrate you or reduce your productivity. Read along to know some of the common problems and their easy solutions.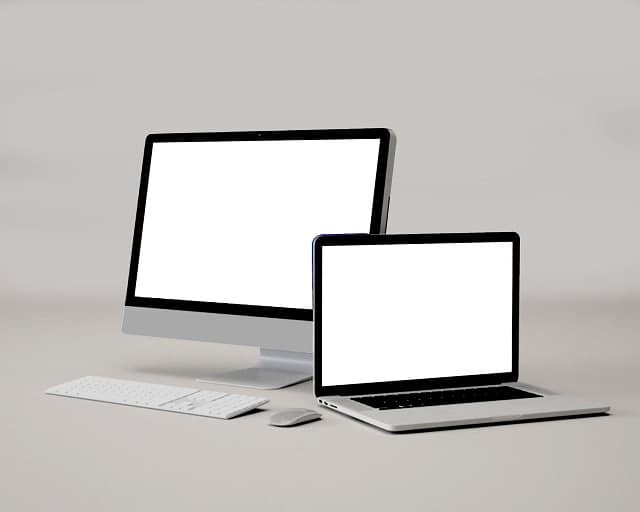 MacBook and iMac users think that glitches and issues with the hardware or macOS are a distant imagination. Even though these machines are built to offer exceptional performance, problems do emerge.
Don't have enough time to read?
If so, you can watch this short video tutorial as well and bookmark this page to read later:
1)

Accidental deletion of data from Trash 
Files deleted from a MacBook/iMac get stored in the Trash. You can restore deleted files easily from the Trash. But what do you do if you've accidentally emptied the Trash?
You can make use of a Mac data recovery software like Disk Drill. The software is comprehensive and supports data recovery from both internal and external devices. 
2)

Flashing question mark folder error 
The flashing question mark folder error happens across Mac computer products. You'll notice the question mark folder in place of the Apple logo as you switch on your machine. It is a sign that your machine is unable to locate the boot folder. Therefore, your system cannot load macOS from the hard drive to the memory. 
The question mark folder means your start-up hard disk or logic board is faulty, or the start-up disk doesn't have a working copy of macOS. The problem can be solved by resetting the default start-up disk, repairing the start-up disk with macOS utilities, or reinstalling macOS.
For more information on how you can fix the flashing question mark folder issue, click here https://setapp.com/how-to/fix-mac-question-mark-folder
3)

Battery drainage 
Battery drainage is one of the most common MacBook/iMac problems. If your battery is draining faster than usual, reset Power Management and restart your system. You can even consider resetting the SMC. 
To reset SMC to resolve battery and power-related issues, follow these steps:
Switch off your computer
Press the power button while pressing and holding Shift + Control + Option
Release all the keys and let your Mac boot 
Before resetting the SMC, ensure to backup your important files. If there's an unexpected shutdown, you might lose data. 
4)

External drive unrecognized or not mounted in Finder 
An unrecognized external drive is another common problem of MacBooks and iMacs. Not finding the attached external drive in the Finder is sure to trouble you. The issue can be fixed in the following ways:
Unplug the external drive and restart your system. After that, connect the drive again, and hopefully, the issue has resolved itself.
Boot your system in the Safe Mode and check if any unnecessary plugins are contributing to the problem.
Try a different connecting type or change the port.
Check for available drive updates and install them if you find any.
Swap the hard drive enclosure if nothing else works
External drives fail when the directory structure is damaged or severely corrupted or when they have bad sectors. So, ensure to recover your data from the failed drive before replacing it with a new one.
5)

Kernel panics 
Have you been trying to restart your Mac and the screen keeps going black? If this has happened for the umpteenth time, you are experiencing kernel panic.
A kernel panic is equal to the blue screen of death experienced by Windows users. It occurs without any warning. Some of the reasons that cause kernel panics in Macs are –
Your system doesn't have enough memory space or RAM
The peripherals are incompatible
Your Mac has outdated drivers, plugins, and firmware
Broken disk permissions
If you are experiencing kernel panic, here are a few things you can do to resolve the issue –
Boot your system in Safe Mode and run a clean-up process. Disable apps or software that might be causing the problem.
Update all your firmware and software
Run Repair Disk Permission and First Aid through Disk Utility to diagnose the problem
Upgrade your RAM and memory space
Check the peripherals and ensure they're compatible.
If these troubleshooting tips don't fix the issue, you have to erase the drive and reinstall macOS.
6)

Performance issues 
If your system is lagging or has slowed down, you can delete all your files and reinstall macOS. Then, you can check for updates and install them or install a new version of macOS. 
For restoring or reinstalling a fresh copy of the macOS, follow these steps:
Restart your system while holding the R and Command keys 
When the Apple logo appears, release the keys
Choose Disk Utility in the macOS Utility Window and select Continue 
Select Start-up Volume and click Unmount 
After unmounting, select Erase and Exit Disk Utility 
Choose Reinstall macOS > click Continue
The performance issues will resolve themselves when you've reinstalled a fresh version of the macOS. Also, always check for system updates because they typically come with bug fixes and performance boosters. 
Final Words
In summation, Macs are machines, and even though they're built for powerful performance, they run into a few problems. However, by keeping in mind the fixes mentioned above, you can solve the common issues without hassle.