Coloring apps is a source of stress relief and creativity for adults. They can be used as an educational tool, a fun activity to do with kids, or as a way to relax. Colorizing photos on your smartphone is an easy way to get creative!
In addition, they will help children develop their motor skills. It's difficult to pick just one color app when there are so many options out there.
Some coloring apps are available for free and some are paid but they provide hours of entertainment. Stick with this article and I will show you some best free coloring apps for android.
Best Free Coloring Apps For Android
Some applications will have an in-app purchase option in order to unlock the advanced functionality, content, and tools, you can buy if want otherwise stick with the free version. So let's discuss adult coloring book apps.
1)

Colorfy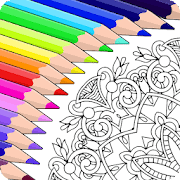 Availability: Android & IOS
Colorfy is one of the best adult coloring apps. It's specially designed for passing your leisure time and relaxing your mind. You'll find a various selection of designs to pick from which are designed by professional artists.
Simple and complex designs are included in this app such as animal, pattern, and floral designs. It's an awesome app for adults.
Give a little trial run to this application if you feel down, sad, and not productive. It may help you out. Many solid colors options are there.
It can be used for more than just coloring pictures; it can help children learn colors, improve memory skills, and even make kids happier!
Also Read: 10 Unique Features of Android Smartphone
Features
:
A wide variety of photos are available for painting from various categories.
It's easy to change colors and choose from exclusive color palettes (additional colors).
It's optimized for the latest iPhone models
You can work offline i.e. no WiFi is needed!
Download: Colorfy for Android
2)

Coloring Book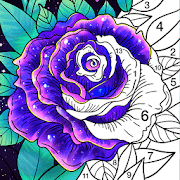 Availability: Android
Coloring Book app which is also known as color by number, paint by number, painting by number is also the best tool to relieve stress. You can find lots of free coloring pages so you don't need to spend any money at all.
If you are new to painting, even though it may be difficult for you to understand how to start from scratch, this application can guide you through each step of the coloring process.
It includes famous paintings such as "Mona Lisa", "Starry Night", "The last supper". You can select from among these options. It's also the best digital coloring book.
You will find a variety of images with several colored pencils so that you can enjoy hours of fun. Give this amazing drawing app a try and enhance your creativity by doing the complex drawing.
Features

:
No skills are required rather it will build your coloring skills
Various coloring pages are available with a variety of brushes in a different selection of categories
Post your creations on all major platforms like Facebook, Twitter, Instagram, etc.
Download: Coloring Book for Android
3)

Recolor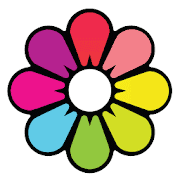 Availability: Android and IOS
Recolor is one of the most popular coloring book apps to color your stress and it's the choice of millions of users around the globe.
More than 5,000 different selection of designs are available for adults to color. They include mandala designs, flower patterns, animals, and even cartoon characters. You can even create your own images using your own photos and illustrations.
You can become a part of the Recolor community to get inspiration from others' paintings, also create your own masterpiece.
Features

:
There are 5,000+ unique and professionally designed coloring pages for kids!
Recolor has a very community of millions of users
You can import your own photos and drawings, and color them
Share your artwork with others
Download: Recolor for Android
4)

Pigment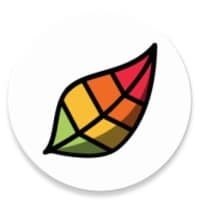 Availability: Android and IOS
The next coloring application on the list is Pigment, an award-winning coloring app. It provides you daily free page as well as weekly new books. They offer a premium subscription as well including a weekly, monthly subscription, and yearly subscription.
They also offer a 7-Day free trial to test the premium features before you purchase a premium version. You can then access premium brushes and all paid tools.
You can opt for tap-to-fill if you're not an expert. For advanced colorists, Freehand, Automatic, and Advanced modes provide even greater control
Some of the features are free, but you'll need to pay for their premium subscription if you want access to additional tools and content.
Pigment allows pencil, markers, and paintbrush strokes for a freehand drawing so that you can design amazing pieces of art. It's the real coloring app. You can try its 7-Day trial to test advanced features for free.
Features
:
A wide range of professionally illustrated pages are there to select from
More than 25 kinds of coloring tools are available
It fully supports finger, Apple Pencil, and third-party stylus inputs to take your coloring experience to next level
Download: Pigment for Android
5)

ColorMe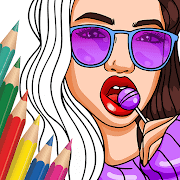 Availability: Android and IOS
The Colorme is another best adult coloring book in the palm of your hand. You can find some fun coloring games for adults. It's especially helpful for girls. Its coloring book can be played without the internet.
It includes printable coloring pages and an amazing collection of coloring sheets for children and coloring books. You'll find everything from simple shapes to more complex designs.
There are many hundreds of color choice that are available like bright colors, color palette, customizable color palette, entire color palette, and gradient colors.
You have an option of selection of designs both simple designs and complicated designs from a variety of categories. You can choose any perfect color according to your taste.
Features
:
You can play drawing games for free
It provides offline coloring books without an internet connection
New adult and kids coloring pages to paint are added daily in this app
Download: Colorme for Android
6)

Color by Number Oil Painting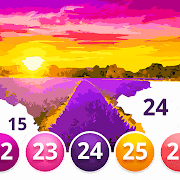 Availability: Android and IOS
Color by Number Oil Painting app can be your actual coloring book because it provides you free pictures on the daily basis to play with.
There are many categories of pictures available including Holidays, Food, Still Life, vehicles, Children, etc. You can share your artwork on social media platforms like Facebook, Twitter, Instagram, etc., too.
It's one of the most effective ways to enjoy your free time and also take some rest from stress. It's one of the best apps for adults.
Features
:
Huge collection of 10,000 pictures to choose from
You get every day a new picture to color
It has a great coloring game feature!
Download: Color by Number Oil Painting for Android
7)

Color Therapy for Adults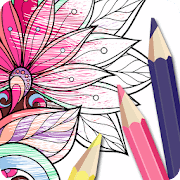 Availability: Android
You may want to consider using an application called Color Therapy for adults if you find yourself feeling stressed out often. The best part is that you'll be able to take advantage of a stress relief coloring book for adults completely for free.
Coloring games provide fun activities that relax people and help them relieve stress. They're great ways to unwind after a long day at school or work.
You don't need an ongoing subscription fee for this app; just do a one-time purchase and use it forever!
You can pick from various colors and color combinations when editing images. In addition, there is no in-app purchase at the time of writing.
Features
:
Add beautiful textures, filters, and stickers to images
Artwork gallery is available for saving your works of art
It provides night mode and power saving
You can share your works on social networks
Download: Color Therapy for Adults for Android
Conclusion
You should definitely give at least one trial run to any of these coloring apps if you're looking for an escape from your hectic schedule. They are fun as well as relaxing!
I mentioned the 7 best free coloring apps for android and their features as well. Every app has its own unique benefits. You have to explore according to your taste.
If you found this article helpful then, do share it with your loved ones so that they can also take benefit. Also, you can read other useful articles to enhance your knowledge