The user uses the web browser according to his taste. Some users prefer one browser to other browser because of its speed, privacy, optimization, etc., or for other reasons.
Better performance is a top priority for many users.
Almost every user uses the Google Chrome browser because it is very simple and easy to use. But Chrome detects your information, cookies, and search activity.
Chrome analyzes your Internet interest and shows you relevant ads.
There are even fast and secure web browsers on the web to use. So, I've compiled a list of the 5 best fast web browsers for Windows 10.
What is a Web Browser?
The Internet has become an important part of our lives. Almost everyone knows about the internet and users use it for their own purposes. Even you are in this post because of the internet.
To use the Internet, we need a web browser because the web browser is a program that can read the site's code and present it to you accordingly.
We write code in languages like HTML, CSS, JavaScript, etc. and the browser understands the code written in those languages and shows you the data accordingly.
Best Fast Web Browser For Windows 10
Now, we will start our journey to the best web browser. Maybe you will not agree with my idea. You have to select the best web browser according to your wish. So, let's take a quick glance at the browsers:
Vivaldi
Firefox
Google Chrome
Brave
Opera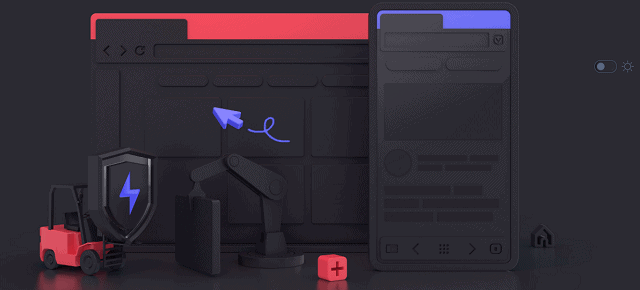 I think Woldy is one of the best web browsers. It is important that this list is not based on popularity but on performance and many factors. This web browser is the best, so it's not the top.
Vivaldi Browser has a built-in ad blocker that blocks trackers and protects your privacy. It does not compromise your security because you are provided with better security.
This browser is at the forefront due to its mainstream, unique features and customization options. Unlike many browsers, Vivaldi does not sell your personal information to third party software or companies.
It protects your privacy and gives you better protection.
Compatibility: Vivaldi is compatible with Windows, Linux, and Mac.
Features

:
You have complete control over the tab
 It provides you better customization and user interface
 You can use a custom keyboard and mouse shortcut for a better experience
 It completely protects your privacy and provides better security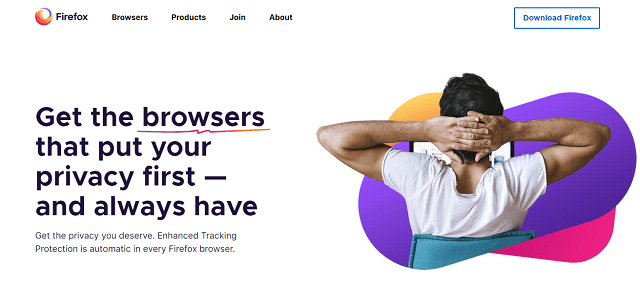 Next on this list is Firefox. This web browser is slightly better than Google Chrome due to some factors. It is an open source browser and gives you better security.
It has some of the same features as many browsers like Chrome but it is better than browsers because it does not compromise your security.
The Firefox browser also blocks cyriptot mining sites because these sites take your personal information and sell it to third party companies or software, so stay away from such fake websites.
Firefox helps you block these types of sites. It has the built-in feature of taking screenshots. This is the best fast web browser for Windows 10.
Compatibility: Firefox is available for Windows, Mac, and Linux
Features:
It secures your privacy which is very important
It continuously fixes bugs and includes new features
Contains built-in screenshot feature
It provides you tabbed browsing
Also Read: How to Set up RDP on Windows 10?

Google Chrome is the best web browser in the world because almost every user uses this amazing browser. Google Chrome is a product of Google, a popular search engine as well as a company.
I personally use this web browser because it has a very simple UI and I think it is very easy to use and you may not like this browser for any reason.
However, Google Chrome tracks your activity so that it can show you relevant ads, which is Google's most important source of revenue.
This browser is also becoming very powerful and popular among internet users due to its features, themes and other reasons.
Compatibility: Google Chrome is compatible with Windows, Linux, and Mac OS.
Features
Chrome contains a ton of extensions that other browsers do not
Provides your facility of 1 to 100 tabs at a time.
Continuously optimizing the memory usage
They added a built-in ad blocker in Chrome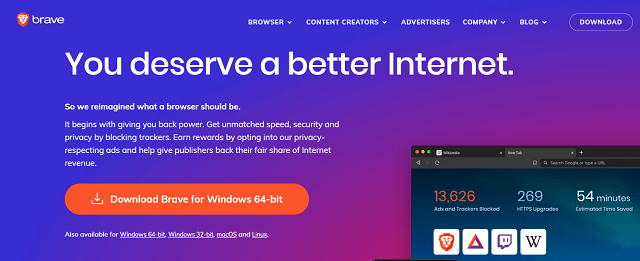 Brave is an open source Brave web browser based on Chromium. It's great for those of you who make privacy and security a top priority, they don't store your browsing data on the server.
They block and track ads that steal your valuable data and sell it to other companies.
When you launch Brave it will let you know how many ads and trackers have been blocked and that's the best thing about this browser.
Brave browser is also becoming very popular on the internet. They offer a lot of amazing features.
Compatibility: Brave browser is available for Windows, Mac, and Linux
Features
It loads pages many times faster than other browsers
You can continue where you left last time
Brave provides you better security options
It contains many customization options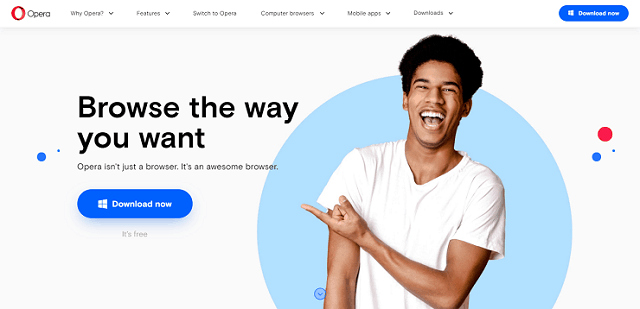 Here is the next Opera web browser. Opera has been around since 1995 and is introducing new features every time.
Opera Browser has built-in Messenger, Ad Blocker, and so-called VPN, but I do not recommend using a commercial built-in VPN. You should use a third-party VPN instead.
However, Opera gives you a lot of features and has its own extensions. According to Opera experts, they browse web pages a little faster than other web browsers.
It also protects your privacy. With a built-in messenger, you can stay in touch with your partner. You can fully customize the Opera user interface.
Compatibility: Opera is compatible with Windows, Mac, and Linux.
Features
It contains a built-in messenger, VPN, snapshot tool, and many more tools
It has a unit converter and battery saver function
Opera provides you better security and privacy
Complete customization is available
Which browser should you use?
After discussing the web browsers, the next question is which browser should be your default browser? So, it's totally up to you.
May be my choice will be wrong according to you since every browser contains advantages as well as disadvantages. So, we have to consider them out.
You must choose a browser according to your environment, taste, and other factors. I have been using Google Chrome for almost 5 to 7 years and I like it. You can select any best fast web browser for windows 10.
You may disagree with my choice but I feel comfortable using Chrome as it is very simple and provides you a lot of extensions which are very helpful.