Where smartphones have become very common, smartwatches are also becoming very popular in the market. Especially, the Samsung gear series is very famous among the users. Samsung Gear S2 is still very popular since it contains various features. I will introduce the best Samsung gear s2 apps to increase its value.
However, there are even the latest versions of Samsung gear watch like s3 but gear s2 is still being used by thousands of users. You can control notifications, messages, widgets, etc direct from your smartwatch. These Samsung gear s2 apps will add more functionality to your Gear S2.
Best Samsung Gear S2 Apps
There are millions of apps available but I will show you some best Samsung Gear S2 apps that will save your time and effort. Samsung gear s2 is compatible with the iPhone as well as Android. There are many reasons for choosing gear s2 over the latest versions.
Now, we will start revealing some best apps for Samsung gear s2. Make sure to check out these apps and I am sure that you will install some apps from this list. So, let's dive into our topic.
Many applications contain malware or virus that can make your smartphone useless. Check out these malicious apps list and uninstall from your phone if any.
1)

Yelp

The first one in this list is yelp. This is actually one of the most useful apps for me as well. This application basically shows you the nearest restaurants, coffee shops, bars, shopping centers, hotels, and all of this stuff you need. This app will save you time as well as effort.
For instance, if you want to see what is the nearest restaurant. It basically shows you all of the options. This application is very nice and I strongly suggest it to you to download and use it on your gear s2.
2)

Discount Calculator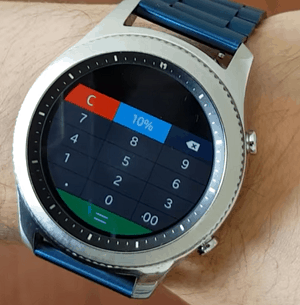 This application can be very useful and handy especially if you work in a store. For instance, you pick up a pair of executors the original price is $90 and there is 30% off so, you can calculate exactly how much you should pay at the checkout. This is the use of this amazing app.
Instead of using a mobile calculator, we can utilize this app to calculate the original price of any product. You just need to enter real price and discount, it will calculate the price for you.
3)

Find My Phone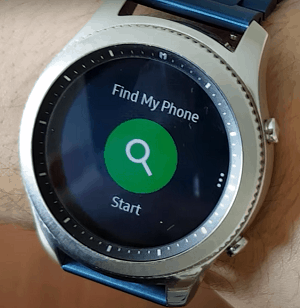 Find my phone is one of the most useful applications. It happens a lot to me when I lost my phone and I couldn't find my phone in my house, in my apartment and I use this very useful application to locate my phone. This is the app you must install on your smartwatch.
You just tap start, your phone will start beeping and you can easily find your phone. So, this application is very useful and you can download it for free from the Samsung store.
Read the best phone tracker apps for android and save your phone. Maybe one of these applications can save you from huge losses.
4)

TotalSpent S2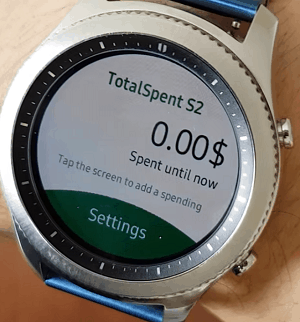 This application is one of the financing applications for your gear s2. it simply tracks how much you spend monthly. So for instance, you pay for a pair of jeans for about 20 dollars you can enter the value in this app and it will save this value. If I spend $3 on a coffee then it will add to the original price.
So this way, you can keep track of how much we actually extend monthly on different things. If you like this application, you can download it for free from the store.
5)

Gear Browser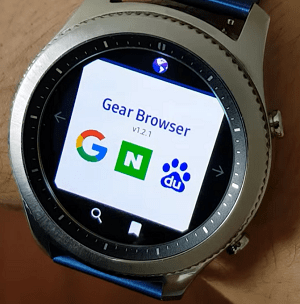 Another one is the gear browser. This application again is a very nice application in my opinion. You can go ahead and open different web pages directly on your smartwatch. You can search for anything as we do on your smartphones and computers. You can either use the keyboard or type with your finger.
If you browsing directly from your gear s2 then, this app will really help you in this regard. You can go and download it.
6)

ESPN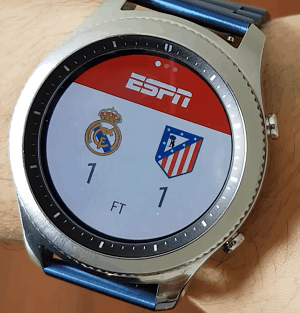 Sports lovers are going to love this app. With this application, you can see the latest news and the latest results of your favorite Sports. You can just follow your favorite team and see their match results with this app. So this is a nice little application and if you like it go ahead and download from Samsung store
If you love sports and want to see the latest results then, this app is for you. It will save you time since you can see the results directly from your Samsung gear s2.
7)

Uber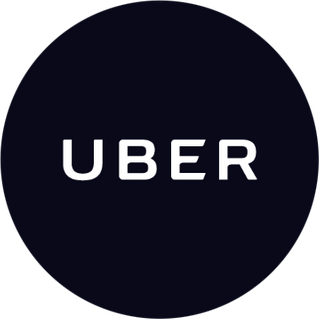 The next and very useful app you must have in your smartphone as well as Samsung gear s2. It is a quickly cab-booking service. You can install and use all the features as you find on your smartphone. You just need to turn your GPS on and it will find the nearest cab for you.
You can say that it can be a life-saving app for you. You don't need to hire a vehicle manually because this application will do it for you. The alternative way is to call someone to help you and here I have an article on the best free calling apps without credit. You can read if you are out of balance.
8)

Camera Gear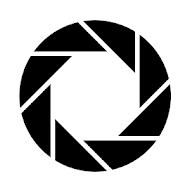 The next one in this list is camera gear. With this incredible application, you can control your smartphone's camera directly from your Gear smartwatch. You can easily take group selfies and even record videos from this amazing app.
There are many features available in this app like Taking Photo (video) by turning the wrist, power-saving mode and save files into SD card and much more. This is the app you must install on your gear s2.
9)

Spotify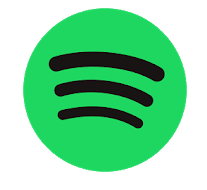 Almost all Android users have installed this app in their smartphone who love music. Now, you can use this application on your Samsung Gear S2 and listen to the music easily directly on your smartwatch. There are many other music apps but Spotify is the famous one among the users.
You can use almost all the features on your smartwatch as you find on your smartphone like manage playlists and music playback. So, if you like this app you can download it from the store.
If you want to know about the best music streaming apps then, I have written an article on this. You can read and choose the best one for you.
10)

MR. Time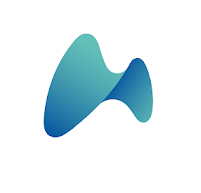 A smartwatch looks beautiful with its interface. This application contains many watch faces and you can set anyone you like. Now, you can change the watch face every day and surprise your friends. This application is very useful and I think you must have this app on your smartwatch.
It provides a premium look to your watch and you can design your watch face, set live wallpapers, and much more stuff available in this app.