Our daily lives have become integrally linked to social media. Social media platforms appear everywhere. There are more than a few mentions and a small amount of evergreen content. It is regrettable that there is no social media approach that is suitable for everyone.
These platforms are skillfully crafted, measured, managed, and built on a solid foundation, just like any other marketing strategy. To deliver your strategic vision, you must keep up with current trends, procedures, and tools.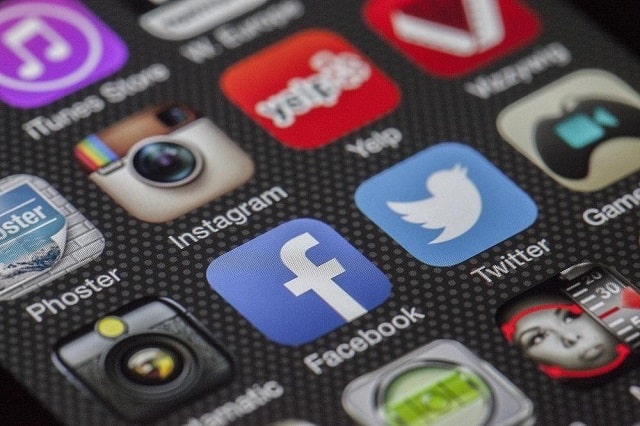 Increasingly, marketers are expected to perform a wide range of tasks. Keeping up with everything, from social media marketing to customer service and advertising, can be difficult.
By using social media schedulers, we as mere humans can stay active and engaged on social media and reduce our workload.
You should incorporate the following tools into your marketing arsenal if you intend to get your social channels in shape for 2021.
Best Social Media Marketing Tools
Don't have much time to read?
Don't worry, watch this video tutorial and bookmark this page to read it later.
Now, we'll discuss the tools individually,
Marketing requires extensive research. You have to understand what your competitors are doing and whether or not what you're doing is working if you want to succeed and beat them.
BuzzSumo is a tool that allows you to find the most popular content and influencers on the internet. It lets you see which content performs best for any topic, and all you have to do is start by searching for a topic or a domain.
With BuzzSumo, you can better understand your social media impact and develop smarter content strategies by seeing which of your pages received the most engagement. BuzzSumo breaks down the results by Facebook, Twitter, Pinterest, and Reddit shares.
This also has the benefit of allowing you to see which articles are performing well across the web without monitoring multiple social channels regularly.
Visual content receives three times the engagement of plain text on social media, so having great visual content can help you take your business to the next level.
You can easily create engaging, entertaining, and educational short videos to share on social media with Biteable.
Biteable is a lifesaver for anyone who wants to make studio-quality videos quickly without spending loads of money on costly technology like film or sound recording. There are many free video templates, footage, music, and animated scenes to choose from.
Biteable is a user-friendly tool and also one of the most cost-effective in the market. Most features are available even with free accounts (and upgrading to Premium isn't that expensive), so why not add some short, super-shareable videos to your social media content?
3) Taggbox
Taggbox is the best review platform for your business, allowing brands to collect reviews directly on their website or from other review platforms like Google, Facebook, Yelp, etc. Customers have the authority to upload photos and videos to enhance their reviews, feedback, or testimonials. 
Display reviews on your website or on other marketing touchpoints, highlight positive testimonials and exhibit brand value by leveraging authentic UGC (User Generated Content) on your web pages.
Apart from the Customization and Moderation panel, Taggbox offers an Analytics module that assists the users with detailed insight into their Review performance providing an idea on how to make their review strategy even more effective and successful.
Buffer is a collection of brand-building tools that allow businesses and marketing teams to schedule social media posts, track performance, and manage all of their accounts in one place.
Buffer Publish, for example, lets you set up a schedule for your social media profiles, and once you add content to your Buffer queue, it will publish at times you specify.
Buffer began as a Twitter scheduling service. It now works with all major social media platforms, such as Facebook, Pinterest, Instagram, LinkedIn, and Google+. 
It also allows you to find relevant and interesting content for your social media feeds without having to spend a lot of time on Facebook and Twitter.
Canva is another fantastic tool that every online brand or business should know.
Social media managers and marketers frequently have to create stunning images without the help of a designer. It's a crucial component of a successful social media strategy.
With Canva, marketers are able to quickly create great-looking social media images. Rather than doing much of the real design work, you can make your images look proficient by using ready-made templates, icons, and illustrations.
It has a simple drag-and-drop interface and a large library of graphic elements totaling over two million.
Canva offers both free and paid graphic elements, as well as a stock photography collection. Whether you're a marketer, a YouTuber, a blogger, or anything else, Canva is a must-have tool.
Missinglettr simplifies the process of creating social content by scraping the content from your blog posts and creating a year's worth of social content for you, consisting of nine posts distributed across your social channels.
Having an amazing tool to handle the creative aspects of promotion and post scheduling allows you to focus on the long-form blog posts rather than having to do it yourself. Thus, you can cross something off your to-do list.
Missinglettr has a number of significant advantages that will reduce your workload, including templates for creating content, scheduling, and facilitating client approvals, as well as a custom URL shortener for exporting campaign assets for use in other marketing campaigns.
A weekly report is sent to track the marketing progress.
Animoto is a popular social media tool for quickly creating professional-looking marketing videos.
Their video maker transforms your photos and video clips into professional content in just a few minutes. It's described as quick and shockingly simple which we agree with.
Creating a video is a challenging task for many people. Animoto can help, though.  
We've used it to make quick social media recaps of recent blog posts, videos promoting major announcements, and videos for product launches.
Using Animoto, you can add value to your audience's lives in various ways.
Mention is a powerful social listening tool that tracks brands, goods, and competitor mentions in real-time.
It's simple to stay on top of the conversation, you can respond to social media comments and mentions right from the platform.
What's more? You can use Mention to find relevant influencers for influencer marketing campaigns and analyze your competitors.
If you manually manage Twitter, gaining value from the platform becomes impossible. Wouldn't it be better if this task were outsourced?
The PowerPost feature analyzes your data to determine when to post to maximize engagement. You can use it to identify influencers and reach out to more of your followers, thanks to its social functionality.
Conclusion
To conclude, all of the above-mentioned social media marketing tools can assist you in increasing the effectiveness and efficiency of your efforts.
You don't have to use all of them to get results, but a good mix allows you to work across multiple platforms without feeling overburdened.