WordPress is the most popular Content Management System (CMS) in the world. Although there are a number of CMS around there, WordPress dominates more than 76% of the CMS on the internet. More than 30% of websites on the internet are hosted on WordPress. You can imagine the popularity of this CMS. WordPress provides us many plugins that make our task easy and save our time and effort. Here, I will show you the best WordPress plugins for blogs that will make your task super easy and will help you a lot.
Now, I am going to introduce you to what I believe are the best 12 plugins that you can use on your WordPress blog. So, if you have a blog on any kind of subject whether it's on traveling, cooking, sports whatever. I believe these are the best 10 plugins that you can use to both manage and grow your blog. So, make sure to read till the end.
Best WordPress Plugins For Blogs
There are numerous WP plugins but here I will introduce only the 12 best WordPress plugins that are essential and every blogger must have these plugins. So, let's take a look at these plugins:
Akismet
Rank Math
Comments – wpDiscuz
W3 Total Cache
Smush Image Compression
Sucuri
AMP for WordPress
a3 Lazy Load
Schema Rish Snippets
Updraft Plus
Rafflepress
WP Forms
1) Akismet

The very first plug-in on our list is going to be Akismet. If you have a blog then the chances are very high that you're going to enable comments so that people can make comments on your articles or your posts but you're going to have spam comments. With the Akismet, you can stop those comments from appearing on your website. 
If you don't take care of spam, they can negatively impact your SEO. So, you definitely want to make sure that spam comments never make it to your posts and Akismet in my humble opinion is one of the best plugins for fighting against spam comments and it's also absolutely free. So, you can just install it and it's very lightweight and it does its job perfectly.
2) Rank Math

The next pocket analyst here is going to be rank math and this is the best SEO plugin out there. I was using Yoast SEO. I thought it too good but this plug-in ever I started using mine came out a few months ago and I can honestly tell you that Rank math is superior. But why is rank math better than Yoast SEO? Well, it offers everything that Yoast does but it is a lot easier to use and the user interface is superior. 
Moreover, Yoast SEO actually has a paid version where they offer additional functionality. Rank math offers you all the functionality and it is absolutely free of charge that is the best thing. There is also a Facebook group managed by them that you can join in and they provide support 24/7. This is a plugin made in heaven and I'm really praying that they don't begin to charge for the plugin because it is awesome in every way. 
So, you can use Rank Math instead of Yoast since it also provides almost the same features as Yoast does. It will never disappoint you.
3) Comments – wpDiscuz

The nest one is going to be the WP Discuz comments plug-in. Now, the default WordPress comment section is usually very dull and it's boring. WP Discuz does better than any other comments plug-in out there. It provides styling functionality and above all, it doesn't slow down your website. It's an absolutely fantastic plugin for comments. 
Basically, if anyone wanted to post a comment on this article, they'll have to add the name, email and then they will also have to add the CAPTCHA code to ensure that it's not a spam comment. Furthermore, they can also hit the bell so that they notified whenever anyone responds to the comment or they can even come in here and subscribe so that if anyone posts like new comments on this particular article they can get notified via email. 
So, it adds a lot more functionality and adds a lot more style to the default WordPress comments section definitely check out WP Discuz.
4) W3 Total Cache

Load time is super important, especially because people are using mobile devices now. Although technology is becoming advanced day by day and internet speed is also becoming super fast. But the problem with mobile devices is if you're in a place that doesn't have the best reception I don't care if you have a 5G phone, you're not gonna load websites really fast. 
The W3 Total Cache plugin ensures that your site will load as fast as you possibly can. It'll improve load times, it'll help you connect with CDNs, it makes better use of your server resources so that your server doesn't have to continue to push the same content over and over again. 
It can deliver content to the user as quickly as possible, and if you have a really good hosting provider they have caching built-in, but most of the hosting providers that I've seen don't have to cache built-in, hence I'm recommending the W3 Total Cache plugin.
5) Smush Image Compression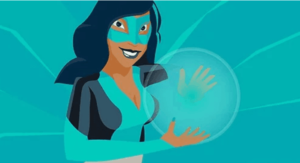 The next one in this list is the Smush Image Compression plugin. If you're creating blog content, there's a good chance that you are going to add articles, and in that blog article what do you think you're including? Images, if you are using them, you should change that and go add images right away. 
The Smush Image Compression plugin ensures that your images still look really good and quality, so that way when someone looks at them. They don't look all pixelated and fuzzy, they look really sharp after optimization, but this decreases the size of the image. It contains many more features like auto-convert to webp format, lazyloads, and many more.
6) Sucuri

If your website gets hacked, your rankings and traffic will tank, and when it tanks and you fix it, it's hard to recover. Sucuri helps you to prevent you from getting hacked. Now, it's not gonna be perfect, but it's better than nothing. The last thing you want to do is get your site hacked and lose all your traffic. Many websites get hacked every day and users regret it.
They notice it after a week or two, their rankings fell, they fixed it, and they don't recover in half month. You must use Sucuri to save your backup again and again so that you should not lose your precious data. Make sure you don't get hacked. Also, remember it that it is better to be safe than sorry.
7) AMP for WordPress

The next plugin is AMP for WordPress. This helps with mobile users. If you want to rank really high on Google News, you want to make sure that your site has the AMP framework. In other words, your articles loads really fast, Google just posts it on their end, they're leveraging their own framework. 
I found that in the United States by leveraging the AMP framework. I didn't really get much more mobile traffic, but other countries where mobile devices and infrastructure isn't as good, such as Brazil, I saw a huge increase in mobile traffic by just leveraging this plugin.
8) a3 Lazy Load

When you use pictures on your site, even when you compress them, it still takes some time to load fully. If you want to make your images lazy load then, you should use this plugin and it takes forever for that webpage to load when people haven't even started reading the content and scrolling. 
That's why I like Lazy Load. If you visit any site, you'll notice that as you read blog posts, images load as you scroll. This creates a better experience for you as a user, and search engines prefer this as well.
9) Schema Rich Snippets

If you want to improve your search visibility by sharing rich snippets between the page title, you should use this plugin. It's great, it's simple to use, it is one of the best things that I've done out there. That'll irritate Google and it'll hurt you in the long run, so when you're using this be nice and kind. It will attract users.
This plugin will display an accurate result in Google and there are more chances of clicks on your blog posts. Moreover, snippets are very interactive and certainly, you will get more clicks and thus you can increase your site traffic.
10) Updraft Plus

Updraft Plus is the number one backup plug-in for WordPress. Backups are your first and last resort for website security in case anything goes wrong. This is like your type machine for your website updraft plus is free but they also have paid extensions and it is the most popular backup solution. It is a must-have for every website. 
If you're looking for an alternative then, backup buddy and jetpack backups are both really good. The advantage of jetpack backups is it does real-time backups and super easy but it's a little pricier. An updraft plus has a free version.
11) Rafflepress

RafflePress is the most powerful giveaway and contests WordPress plugin. It is the most powerful giveaway and contest plugin for WordPress. It helps you grow your email list, your website traffic, your social media path, and your social media followers. By using the power of viral giveaways and concepts, essentially you can give away a prize in exchange for people sharing your content leaving comments, and following your various social media platforms. 
It really helps you use the power of word-of-mouth advertising to kickstart your website and help you get more followers and customers and there's really no other alternative for it. In WordPress, almost all of the alternatives are at the fast pace and they charge from one pricing and they're really expensive, RafflePress is the hands-down winner in the word cross-marketing.
12) WP Form

WP Form is the best contact form and online form builder for WordPress. Every website needs the contact form, the WP form allows you to do that without writing any code. It's a fully drag-and-drop interface. It comes with all the advanced form features that you would be looking for such as conditional logic, your surveys polls, payments marketing integration more information, and a whole lot more.
Basically, you can use it to create any type of online form that you want whether it's a contact form, payment form, a survey form, a newsletter signup form, a volunteer application form, job application, and many more. It comes with over 100 different pre-made form templates. So, my number one best plugin for WordPress I installed every website is WP forms.