Facebook is the most popular social media platform on the web. It connects people together and it is used by billions of users around the globe. Most of the users online many times a day on Facebook. It comes with a heavy application. Users face many issues regarding Facebook apps like battery drainage, data usage, a ton of notifications, and many more, etc.  But there are alternative Facebook app in the market. You can use them to avoid these issues.
You have to confess this fact that these social media apps that consume your smartphone battery a lot. So, you have to install only lightweight and best apps. Today, I will guide you towards the Facebook alternative app. You should uninstall Facebook and messenger apps on your android phone since these create many problems.
Visual Presentation:
You can also share this infographic with your friends and embed it on your site as well but you have to attribute the owner as well. This is just part of the real infographics.
Facebook Alternative App
If you are also facing the issues regarding the Facebook app then you can install any application which I will discuss a bit later. Make sure to read this full article. The list of the Facebook alternative app is given below:
Facebook Lite
Fella for Facebook
Folio
Friendly
Swipe for Facebook
Phoenix
Faster for Facebook Lite
WeMe
Vero
Minds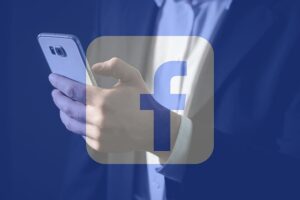 Facebook Lite is an application of Facebook. I personally like this app since it consumes less battery and data. You can use this app on a slow internet connection as well. It is the best Facebook alternative ever according to me. You can use almost all the features as the Facebook official app provides.
Some features of the Facebook lite app are given below:
Extremely fast as compared to Facebook
Saves both battery and data
Very simple UI
Get notified when some messages like official Facebook app
You can save photos as well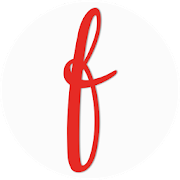 The first one is fella, you can use it as an alternative to Facebook. It contains many features which I will discuss later. You can customize this app completely. It will save your internet MB and battery both since it is a lightweight app. It has the capability to load media even if your internet connection is running slow.
Features
As I mentioned, it contains many features and some of them are given below:
You can customize the app with various kinds of colors
No ad will be displayed
It is fast and easy to use
Also Consumes less data
There are many languages as well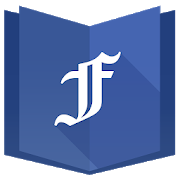 According to developers, this app is the fastest social web wrapper. It will save space on your android smartphone. It contains all the features as you can expect from the Facebook alternative. Folio is actually a web browser app. Like other apps, it also saves your battery, you can utilize on other tasks.
Features
Features of this application are given below:
If provides messenger and Facebook both in one app
Download Photos and videos
secure your account with a 4-digit pin
Night mode is also available
It contains themes as well.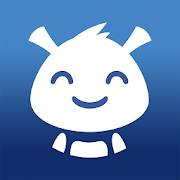 Another alternative to Facebook is Friendly. It may be a complete alternative to not only Facebook but other messaging apps. It is a well-known app and downloaded by more than 17 million users around the world. It is a very lightweight app and will not consume much data. It provides you the best privacy.
Features
A few features of friendly are given below:
You can easily chat and message your friends within the app
Download videos easily and share with friends
It blocks advertising and sponsored posts
Doesn't compromise with your privacy
You can customize your newsfeed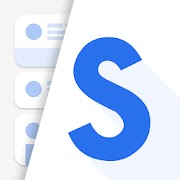 Swipe is the next in this list and it provides you complete privacy and awesome user experience. This app is user friendly and has a very simple interface not too complicated. After Facebook Lite, I recommend this application as your Facebook alternative app. It provides you full control over the notifications.
Features
The features of this incredible app are given below:
Facebook and Messenger are included in one place
It blocks ads and protects your online privacy
Provides you amazing themes day/night
Download Photos and Videos easily
Gives you the best security features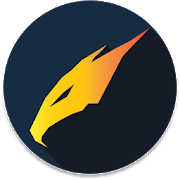 Phoenix is another Facebook alternative app on the market. It provides you all the features as you can do on Facebook. It can solve your battery and data issues. It is a mobile-friendly and clean interface to its users. Moreover, it provides many additional and unique features that Facebook doesn't provide you.
Features:
Again, it provides you Facebook and Messenger in one place
Provides the feature of video calling feature
You can download and share content
Have full control over notifications
Also, support multi Facebook account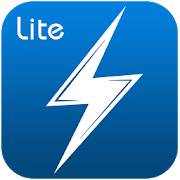 Faster for Facebook is another amazing alternative, you can utilize. Facebook app spy your activities but this app doesn't. With this amazing app, you can simply facebook lite layout, login multiple accounts, classic mode, etc, and many more. This app provides powerful features regarding customization.
Features
Some highlighted features are given below:
You can protect your Privacy
Facebook and messenger are packed in one small app
It responses fast than the Facebook app
It does not consume your much data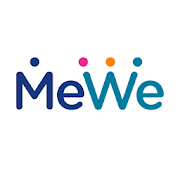 Unlike Facebook, MeWe does not show any ads and store your cache to show you relevant ads. If you are looking for better privacy then you should definitely install this app. This app provides you additional features for a low price such as extra cloud storage secret chat options, etc.
Features
Some features of this service are given below:
Provide you better security
It protects your privacy and doesn't sell your data
It has subscriptions and provides many extra features
You can chat with your friends very easily with a simple interface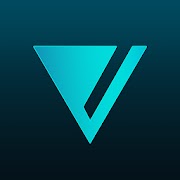 Vero is like a next-generation social media platform. It doesn't algorithms to keep you clicking they want you to click with each other. It contains no ad, data mining and you have complete control over your privacy like whether your next post will be seen by your friends, followers, or both. It contains all the features, you perform on Facebook.
Features
Vero features are given below:
It contains no ads, no data mining or algorithms
You can select your post audience
One can easily track time-spent in-app
Direct conservation with your connections

The last but not the least is Minds. It is another Facebook alternative app as well as a web-based service. Minds have a special kind of token and it is given to the content creators. It has become successful to attract more than one million users. Minds is partially decentralized and it doesn't contain any ads like Facebook.
Features
A few features of this mind-blowing app are given below:
It is open-source service
In terms of feature, Minds is very powerful
One can easily create groups, chatting, comment and a lot more
You can boost your content just like Facebook
It is free from ads