If you're planning to create a website to give your business or yourself an online presence but you don't have any programming skills thankfully there are free website builders that can assist you to create a high quality great looking website without any coding experience needed.
Creating a website without coding skills has become very simple and you just need to drag and drop. If you are interested, I will reveal free website builder for blogs. Explore each, choose the best and show your skills.
Free Website Builder for Blogs
Directly looking for a free website builder on Google will bring you a ton of results, choosing the best one is a challenging task. I will suggest some free website builders which you can utilize to build your website. You can watch a video. if you don't like reading.
Wix is the best free website builder with no coding knowledge needed. For beginners, it's great without any web design experience and with competitors nipping at its heels no other site builder can match its large number of templates and features making it the best overall.

Not only is the interface easy to use when customizing your site, it also contains advanced features for blogs and ecommerce sites to provide as much facilities as possible.
If designing is not your thing, you can now choose from more than 500 built-in templates all of which are customizable to suit your industry or interest to begin it'll ask you some questions to help get you set up. Just answer these questions and you are ready to go. If you have some budget then, you can upgrade the plan.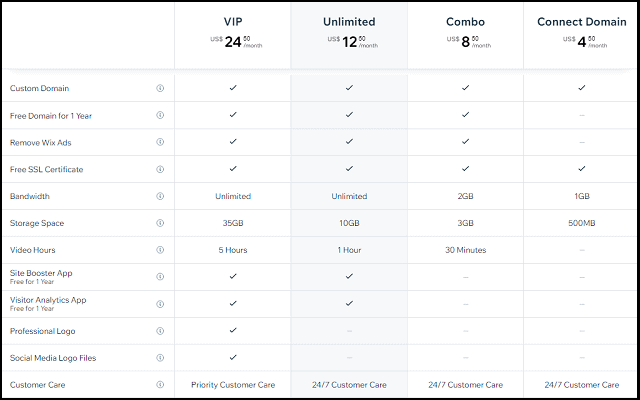 If you are answer more questions Wix adi will automatically ready a site for you. However, you can choose a design a make your blog as you wish. Wix is the best free website builder for blogs especially for beginners.
Webnode continues to improve each year with a ton of new features included for free with very few limitations. But it does limit the storage to 100 megabytes making it suitable for small personal or business sites only. Now, they have more than 100 built-in templates for you to choose from in a wide variety of categories.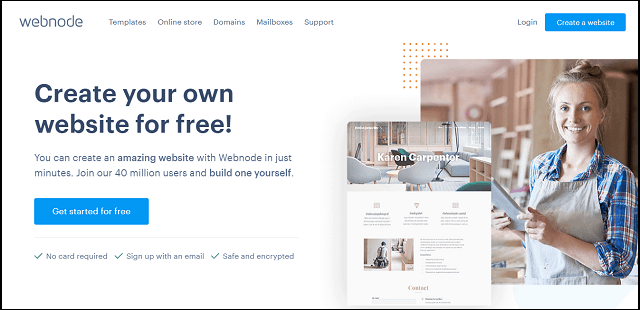 Their editor is very intuitive making it a great choice for beginners with easy to use tools. They allow you to customize any page with the look you want. Webnode has only few limitations for the users. Beginners can easily utilize it without any worry.
Unlike many of the other website builders, there are no third party ads, no limits to the number of projects you can create. You can build pages using more than 20 different languages at the same time.
when you get started just like other website builders, you'll pick the template from one of the various categories. After choosing template, it will began to create a website for you. You can also watch a video guide and start your website editing. You can upgrade your plan later on.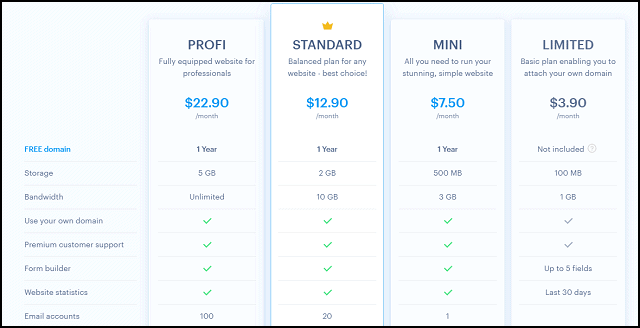 Just click on the necessary element to change it. You can edit the text, change colors, set the background image and much more stuff in a single place.
Weebly is known for being one of the best drag and drop editors to create an online store but you can also use it to create a website or blog. It includes a large library of professionally designed themes and it's feature packed. Those features include a built-in image editor, tons of add-ons, video backgrounds, Instagram feed integration and a whole lot more.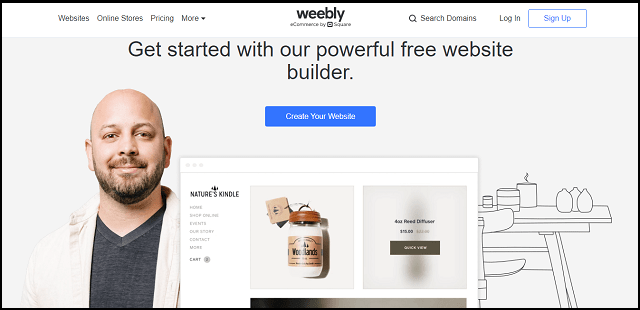 If you are thinking about building an ecommerce site you'll find that Weebly has most of the tools you would need to create a great looking online store for your customers or yourself. When you get started, select a theme from the various categories. Theme is the basic thing in the website builders.
Choose the theme, it will preview your site. Then, you can change it according to your taste e.g. design, colors, backgrounds and a whole lot.
All the necessary editing elements are given on the left side. All are included for free except for those marked with an orange lightning icon. Just drag and drop and your site will be ready.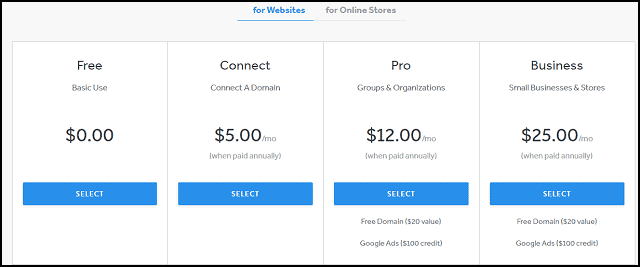 With their free plan, you get all the basic features but the storage is limited to 500 megabytes only and you can't connect a custom domain unless you upgrade the plan. If you are beginner, go for free plan and upgrade later on. Weebly is the best free website builder for blogs as well as ecommerce sites.
WordPress.com is one of the most well-known of the website builders. It is a hosting service that's great for bloggers wanting a website to host their blogs. It includes dozens of themes with thousands of easy to install add-ons to choose from. Their advanced block editor makes it easy to customize size, color and placement of each element separately.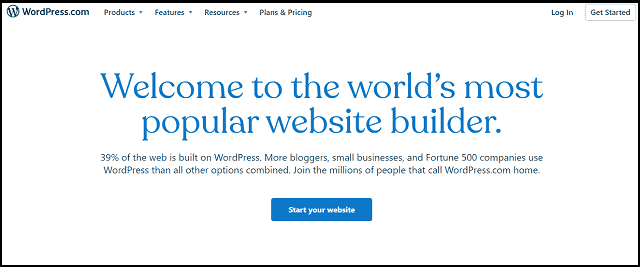 To avoid any confusion with similar names, wordpress.com is not the same as the self-hosting platform wordpress.org. WordPress.org is totally different from wordpress.com.
If you need a custom domain, you can buy it from wordpress.com without the need to upgrade from the free plan. This feature is not included in Weebly. After creating an account, attach the domain or go with free domain. Then, it will display the plans. just go with free plan.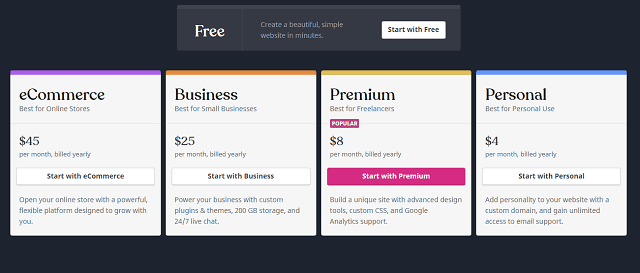 The big advantage of this platform is that you can easily upgrade the plan at reasonable price since the price is very cheap. With the free plan to create a high quality website or blog, all of the essential features are included with unlimited bandwidth but does lack functionality when compared with other website builders for e-commerce.
Also Read: 12 Best WordPress Plugins For Blogs in 2020
This one is quick and easy to use for absolute beginners. They will built a site for you in just a few short minutes. There are templates available for just about any industry with tools that allow you to customize your site to fit your needs.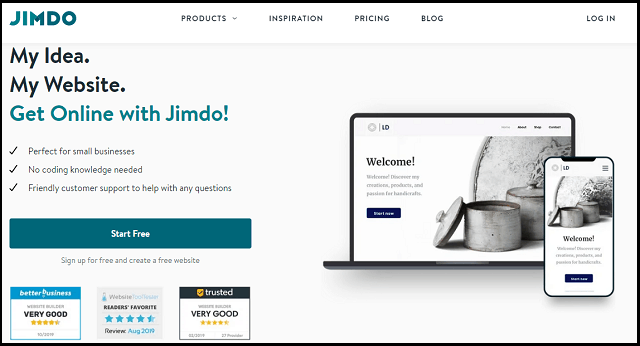 If you don't plan on being the next amazon or Walmart, you can create a basic free online store for your business with no transaction fees. When you get started, it will ask some questions like other website builders. When you're done based on the answers you gave, you will see the layout of your site.
At the upper left side, you will the options to change the layout of the page, add new page, add products and much more. Try it at least once, explore all the features.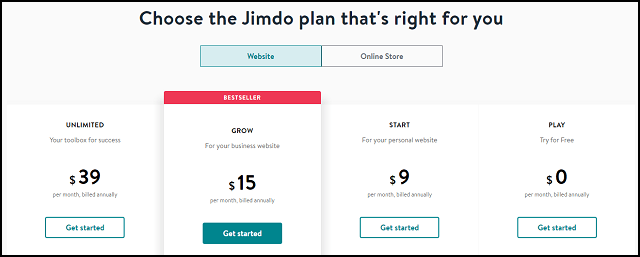 The free plan does include all the basic features you're limited to five web pages and up to two gigabytes of bandwidth per month. Other than that, it's great for those of you that need something simple and easy to use for a small business or personal site.