Microsoft OneDrive is one of the safe and convenient ways to store your files and documents on the cloud. It provides you 5GB of free space which you can utilize for this purpose. Moreover, it's one of the best free image hosting sites as well. OneDrive app makes our work easy as well.
Windows 10 has included OneDrive as one of the built-in features to make it easy to access files directly from file explorer. You can find the OneDrive folder location in the file explorer where you can synchronize your important folders.
The default location of the OneDrive folder is your primary drive. If you are synchronizing a lot of data then, it'll be problematic for you. Luckily, there is a solution to change location of the OneDrive folder to an external drive by following a few steps.
Stick with this article till the end to know how to change OneDrive location.
Why Do We Need to Change OneDrive Location?
Why need to change location? Well, the main reason is a shortage of storage. By default, all the synchronized files are stored in your primary (where your windows 10 operating system is installed) or C drive.
Also Read: How to Move Files From OneDrive to PC
But if you are synching a lot of data then, it will take a huge amount of storage to store that data. Especially, it will be more problematic for you if have a hard drive with less storage.
To solve this problem, we have an option to move your OneDrive folder to a new location.
Prerequisites:
Before going to the procedure of changing the location of OneDrive, we must meet the following requirements:
Windows 10
OneDrive installed
Of course good internet connection
This article is especially for windows 10 users if you don't have then, download and install it to your system.
How to Change OneDrive Location?
By moving OneDrive to a different location, you can free up your primary drive space. We just need to follow some steps to change the OneDrive location.
Quick Overview
We have to follow only 3 simple steps:
Disconnect Your OneDrive Account
Change OneDrive Location
Reconnect Your Account
So, let's dive into the detailed procedure and follow the same in your case as well.
1) Disconnect OneDrive Account
This is a mandatory and very easy step to change the location of your OneDrive folder. We just have to unlink our Microsoft account.
Method to Unlink Account:
Click on the OneDrive icon > Help and Settings > Select Settings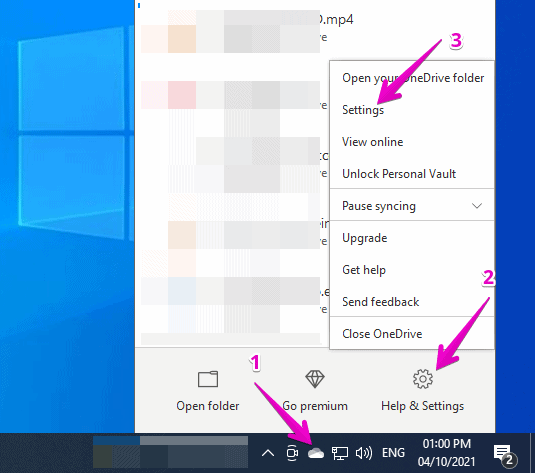 Click on Unlink This PC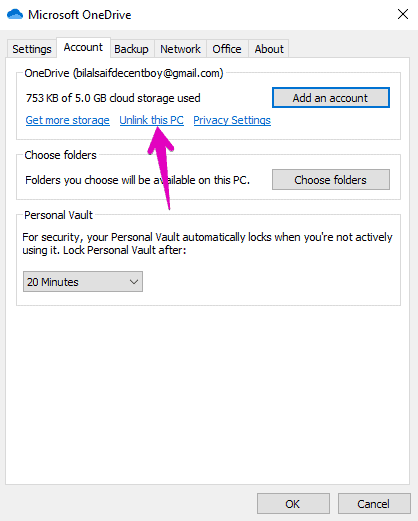 After selecting unlink this PC hit on Unlink Account button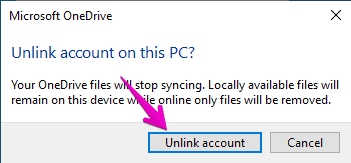 That's it. You have unlinked your Microsoft account
2) Change OneDrive Location
After unlinking your OneDrive account, the next step is to change the location of the OneDrive folder. This is the main step to move your OneDrive Folder from the primary drive to a new location.
Method to Move OneDrive Folder Location:
Open file explorer window in windows 10 and navigate to your Primary drive, where Windows 10 is installed (usually C Drive)
Navigate to the User folder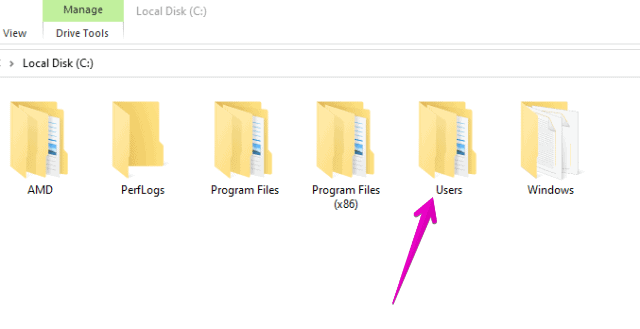 Now, click on your user account name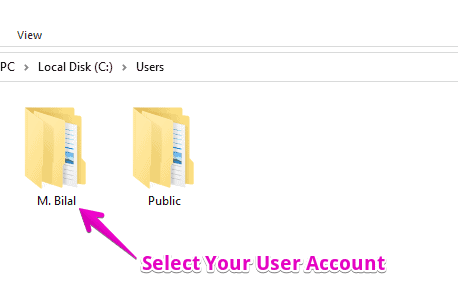 Select the OneDrive folder then, click on the Home button in the upper-left corner
Click on Move to and then, select Choose location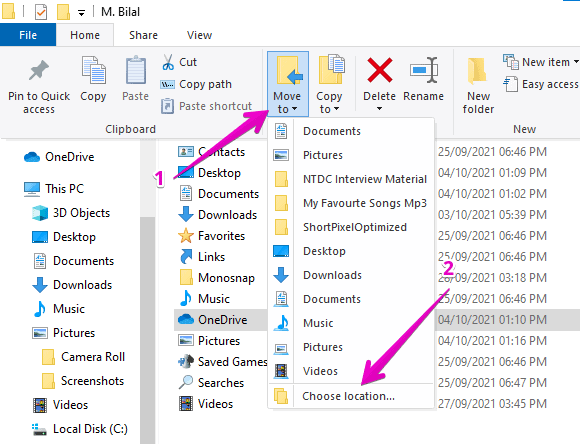 Here, you can select folder or any drive where you want to save the OneDrive folder. After that click on Move.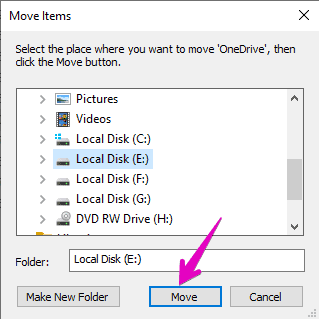 The moving process will start. It will take some time depending on your OneDrive folder size. So, be patient.
After moving, you can check that the OneDrive folder has moved successfully to your desired location.
Also Read: How to Share Documents On OneDrive
Alternate Way to Access OneDrive Location
We have another easy way to access the OneDrive location by using the run dialog.
Press Win+R to open the run dialog box. Then write %userprofile% and, press enter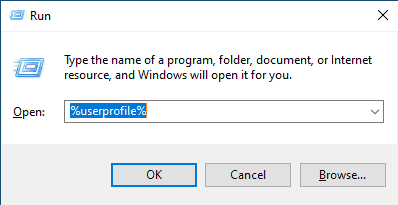 Here, you will find the OneDrive folder
3) Reconnect Account
The final step is to reconnect our account again. This is a very easy procedure but one step is changed.
Procedure

:

Enter your email address in the OneDrive window (pop up window) and click sign in. Enter the password on the next step as well.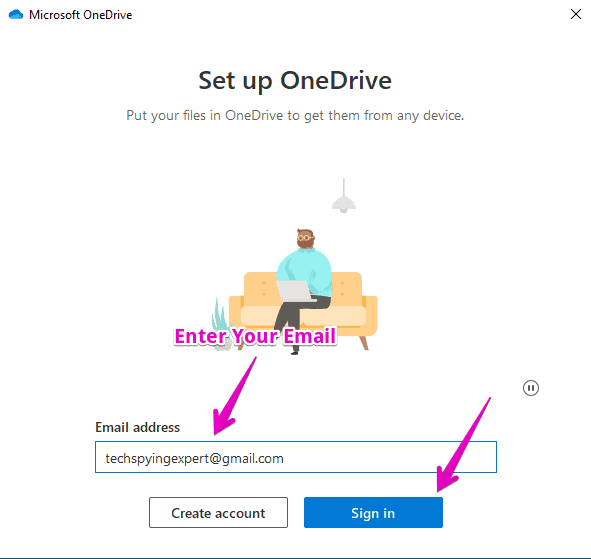 It'll show the default location of OneDrive after entering the password. We have to change it by clicking on the Change location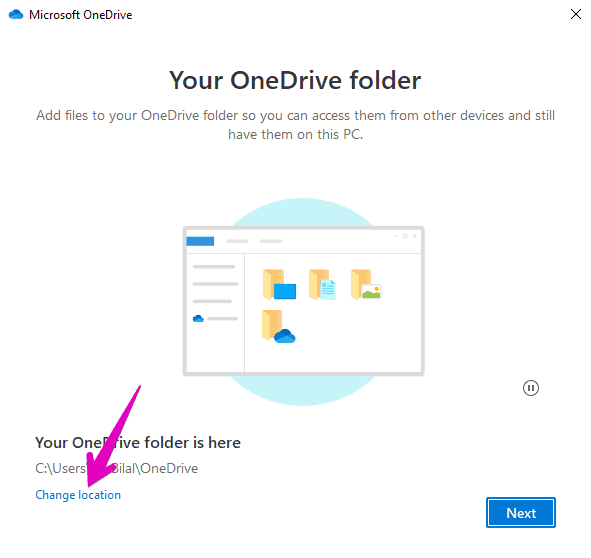 Select folder or choose location where you moved your OneDrive folder earlier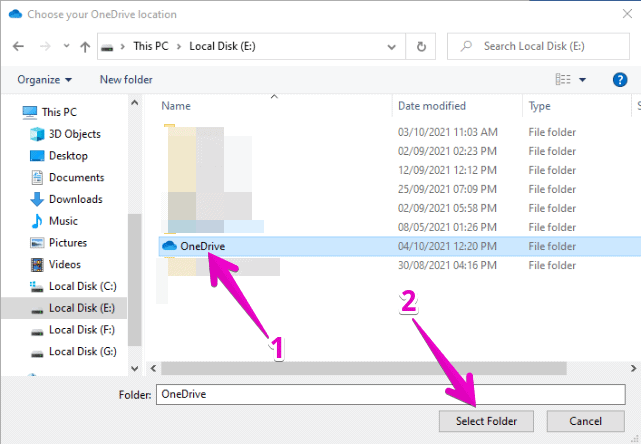 Then, click on the Next button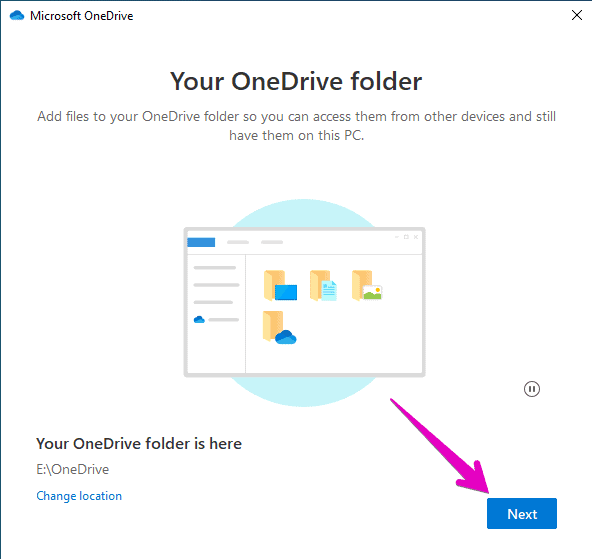 Select the folders that you want to synchronize. You can do this step later as well by clicking on the OneDrive icon and then, settings.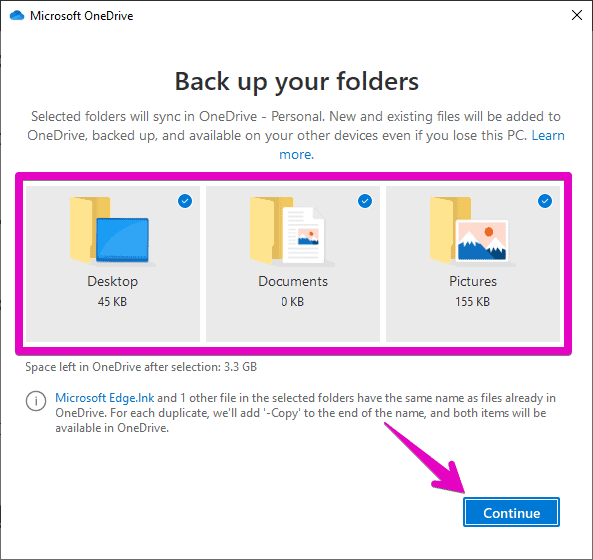 Now, after finishing the setup you can click on the Open OneDrive folder in the OneDrive window to check your synced files.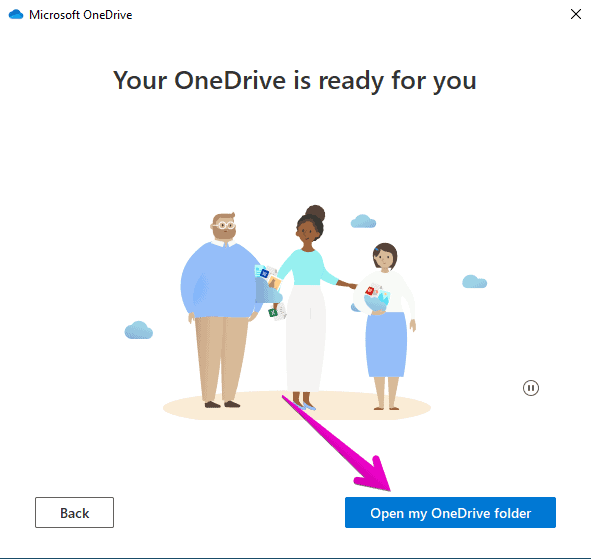 You have successfully changed the OneDrive path to a new location by following simple steps. Now, you can open OneDrive folder from your favorite location.
How Can I Open My OneDrive Folder?
Now, you have changed your Onedrive folder from the old location to a different partition. Go to the selected location and check your synced files. In my case, I shift it from C drive to D drive.
This is how to move OneDrive folder in windows 10. You can also play with OneDrive settings to explore more OneDrive tips.
Wrapping Up
Moving OneDrive folder to a different location is not a complicated task in windows 10 but a few steps far. By following the above method, you can easily do it. Also, make sure to keep the OneDrive folder in a safe place.
This is how to change the OneDrive location easily. If you're facing any issues while following this procedure, let me know in the comment section. Also, you can mention why you changed the location.
If you found this article helpful then, do share it with others. Moreover, you can explore articles to enhance your knowledge.