Almost everyone uses Facebook to communicate with others since it is the best platform for this purpose. Some users also use Facebook to make the better decisions. They run a poll on Facebook to get the other users opinion. Facebook does not allow users to run a poll on your profile but you can use this feature on groups. I will guide you on how to create a poll on Facebook group.
Running a poll on different groups is the best way when you are confused to make an appropriate decision. Your friends and followers help you in this regard. This is a very useful feature. If you are also interested, don't miss any instruction.
How to Create a Poll on Facebook Group?
Creating a poll on Facebook group is very easy and a few steps away. It is important that only your friends and the followers (added in the group) will be able to answer the pool. You can easily set up a  poll on facebook group via desktop as well as mobile phone.
So to create a poll on Facebook group, follow the given steps:
1) Open the Facebook and log in to your account
2) In the News Feed, go to the Groups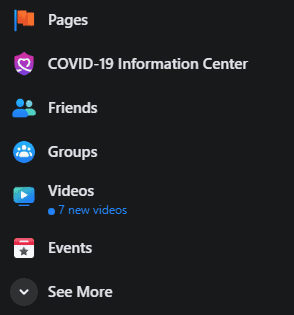 3) Choose the desired group, where you want to set up a poll.
4) Click on "What's on your mind?"

5) In the new window, navigate to the three dots. See the snap below: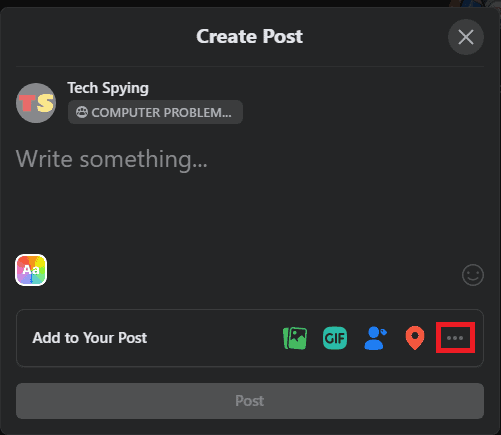 6) Now, click on Poll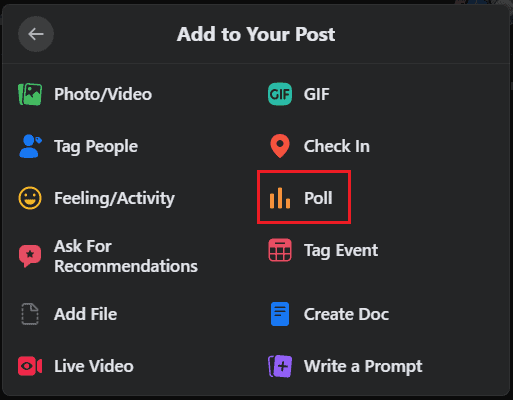 7) Now, just write your question and give the options below.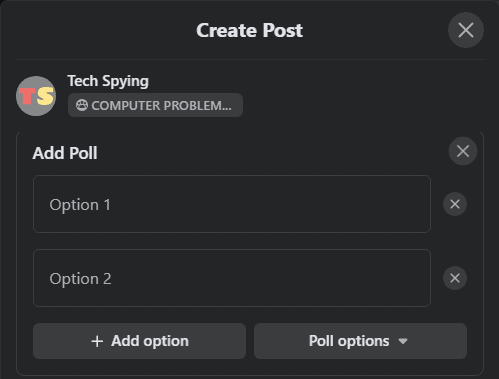 8) You can include more options by hitting on Add Option.
9) Before posting, you have two options in the Poll Option, Allow people to add more options and Allow users to select multiple options.
10) You can set up it according to your question nature.
11) After that, click on Post.
12) That's it.
Also Read: How To Block Someone on Facebook [Updated Methods]
Now, your poll will be live and the group followers can share their opinion and you will be notified once the users will share their feedback. In this way, you can easily run a poll and create some debates, make better decisions and know the users opinion.
Note: After posting a poll, it may take a time to be live because admin will review it and then publish it if it follows the group rules.
By adding different polls on the Facebook group, you can get in touch with your followers. So, create polls when needed and stay active on Facebook. There are many users that use this feature and know the feedback of the group members.
Limitations Of Polls
Before running a poll on the Facebook group, you must know about the given limitations:
Only group members are able to participate in the poll and can vote your poll.
If you run poll first time, admin permission is necessary therefore, your poll may take time to be live.
You can't run poll directly on your timeline
These are some drawbacks and I think you must know about these points about running a poll on Facebook. Log in to your Facebook account and stay connected with your followers with this incredible feature.
Also Read: How to permanently Delete Facebook Account? Best 2020 Guide
Wrapping Up
Take the benefit of this feature and run a poll on Facebook group when you are confused and your followers will assist you. It is very useful for the user relating to any field. I hope you have found this article helpful and understood how to create a poll on Facebook group.
You can set up a poll on your Facebook group as well to know the opinion of your audience and friends. If you find this article helpful, share with others and also read my other useful articles.