Are you looking for how to get karma on Reddit fast to build the authority of your profile? If so, apply these 5 tricks to boost up your karma points.
Do you know there are more than 330 million active Reddit users? There is an exponential growth in users over time.
Reddit has millions of users, how do you know it's a reliable and credible person? This is where Reddit karma comes into play.
Users like posts and comment on them if they contain useful content. As a result, you gain karma.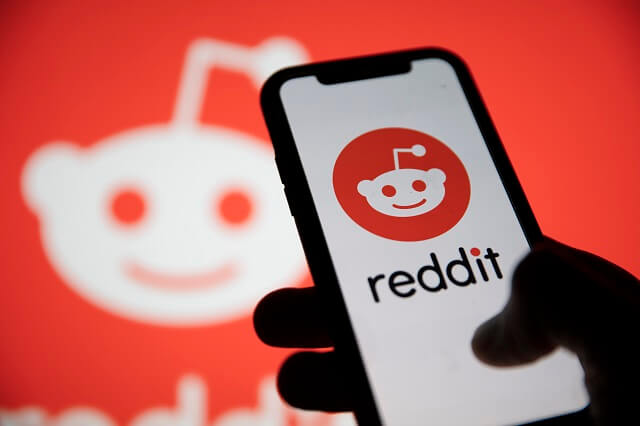 The credibility and trustworthiness of your profile improve as you earn more karma points.
In this quick guide, you will learn how to get karma on Reddit fast.
Some proven and tested ways will be shared in this guide. So, make sure to stick with this guide till the end to earn Reddit karma quickly.
When you post anything on Facebook, users like, comment, and share it, but you don't get anything in return. However, Reddit rewards its users with karma.
To put it simply, karma points are the indicators of your popularity on Reddit. This is what is karma on Reddit.
You will become a more credible and trustworthy user on Reddit when you have more karma.
Do you also want to become popular on Reddit? Isn't it?

On Reddit, karma points are divided into two categories: post karma and comment karma.
Whenever someone likes your post, you earn "Like karma".
Similarly, you get "Comment karma" when a user comments on your post.
I hope you have understood what is Reddit karma and now let's explore its benefits. Then, we'll dig into how to get karma on Reddit hack.
What Are The Benefits Of Reddit Karma?
A high number of karma points means you've made a lot of quality posts that users have found useful.
You will build trust with your users and they will stay in touch with you in the future.
Conversely, a lack of karma points, however, will make users think you're inactive and unreliable.
So, karma points serve as how credible your profile is.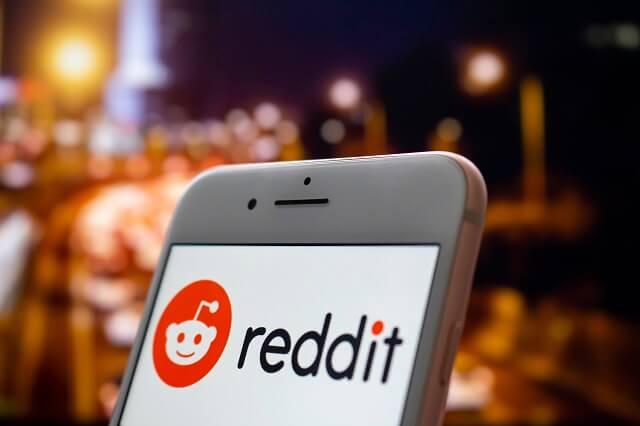 Furthermore, you will be able to post on more popular and high-rank subreddits for a better chance of getting viral. Users can post to subreddits like Facebook groups.
The Reddit community is a great place to get traffic to a YouTube channel or blog if you're popular on Reddit.
These are some benefits of karma points.
But!
How to Get Karma on Reddit Fast so that you gain popularity as soon as possible?
How to Get Karma on Reddit Fast?
Don't have time to read the textual guide?
If so, watch this video and save your time.
The following tips will help you increase engagement on Reddit and get more karma.
If you want to get more popular on Reddit, you have to work on each method. Although it takes some effort, it is worth it.
Having a new account means there is zero karma, so no one will trust you.
The older accounts have a lot more karma, which makes them more trustworthy, but they also started from scratch.
You need to have at least 125 karma in order to post on Reddit and 75 karma to comment. For the purpose of preventing spamming, these limits have been set.
Now, let's explore different methods to know how to get karma on reddit.
1) Join Free Karma Subreddits
With this method, I was able to earn a lot of free Reddit karma points.
Do you also want to know how?
In my opinion, it's the most effective way to earn free karma points quickly.
There are many subreddits that give free karma points. One of them is r/freekarma4u.
More than 450K users use this subreddit to earn free karma points. There are many users who stay online to earn karma points by helping others.
Visit and join this subreddit. You get upvotes back whenever you upvote someone else's post. Isn't it easy?

It's a great way to help each other. The more you help others, the more you will be helped in return.
Want more subreddits like this?
Following is the list of free karma subreddits:
So, take advantage of these free karma subreddits and earn as much karma as you can and improve your authority on Reddit.
Make sure you read the rules before you post anything in this group. So, this is how to get karma on reddit.
This is how to get karma on Reddit hack (you can say it is a legitimate trick).
The more you help other users, the more you will receive in return. Simple!
This method will help you increase your comment karma if you provide valuable answers to others' questions.
A number of subreddits help users find answers to their questions, but r/askreddit is the most popular.
Over 36 million members make this subreddit one of the most popular on Reddit.
In addition to being the most popular subreddit on Reddit, this is also one of the easiest ways to build your karma.
People ask the questions in this group (subreddit) and other users give answers.

You must join the r/askreddit subreddit and help others. As a result, if your comment is helpful to others, they will like it as well.
Moreover, you'll earn karma points if your answer gets upvoted by users.
Sounds easy!
The more authentic your answer is, the more karma points you can get.
Avoid spamming, i.e. answering too many questions at once. It is advised to wait a couple of minutes after answering a question otherwise you may be banned.
Subreddits that are more popular tend to have more strict rules that you need to follow as well.
Also, you can contribute to these subreddits by answering others' questions and earning more comment karma:
Be sure to read every subreddit's rules and regulations before posting.
Use this free Reddit karma method to increase your karma points in order to join and post on popular subreddits.
3) Join Wallpapers Communities
This is another easy way to increase your karma points fast.
To earn karma points with this method, you must join subreddits related to wallpapers and upload beautiful and unique wallpapers to them.
But! Where can you download free wallpaper?
Capturing your own photos is the best option. But you can use royalty-free image sites like Unsplash to download free photos and wallpapers.
Note: Uploading duplicate images will get your account banned. So, check if the image is already posted by anyone using karma decay.
There are many wallpaper subreddits but you have to be careful when choosing the best one.
The subreddit that I've used is the r/wallpaper subreddit. More than 1.8 million members have joined this subreddit.
You have to read all the rules before posting a wallpaper otherwise you'll be banned. Post unique wallpaper of resolution of about 1920*1080.
You can get free wallpapers from Pixabay as well.
You should check out the following subreddits as well related to wallpaper:
Each of these communities has its own rules and regulations which you have to read first in order to post safely.
This is another easiest way how to get Reddit karma quickly by posting awesome and attractive wallpapers.
4) Upload Pictures Of Puppies
These kinds of images usually receive a lot of upvotes and popularity.
If you have any puppy then, post its unique photo in the r/aww subreddit and it won't take you long to earn Reddit karma points.
There are more than 31 million members in this subreddit and thousands of members stay online.
You can easily make your subreddit account trustworthy by uploading your pet cute photos on this subreddit.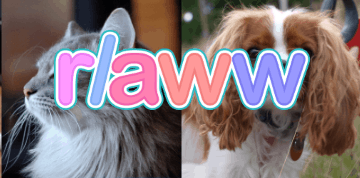 Now, if you don't have any pets then, you can use a free photo website like Pixabay. Only post unique pictures on it.
Duplicate content is not allowed on Reddit. Subreddits like this are very popular, so before posting to them, you should read the rules first.
You can use Imgur, one of the best image hosting sites, to post photos on Reddit too. Imgur provides the facility to create an album in order to well-organize your photos.
Moreover, join the following subreddits as well:
So, it's another free karma Reddit method to use in order to earn a good amount of karma points.
Providing people with valuable and high-quality content is the main reason they share content with others and make them want to share more.
There is no easier way to grow your karma points than doing this.
Participate in Reddit communities and share high-quality content to get more karma points. Provide answers to users' questions if you are knowledgeable about them.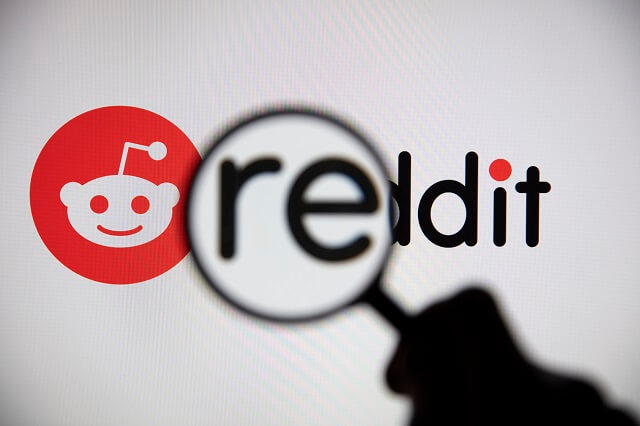 The process of becoming popular on Reddit takes time and patience.
Providing valuable information and interacting with communities will make you more trustworthy.
You will not get thousands of karma points within a day, you have to wait and work hard in this method.
These are some simple and easy methods on how to get free Reddit karma. There are also many more tricks and hacks too.
Frequently Asked Questions
What is the easiest Subreddit to get karma in?
r/FreeKarma4U subreddit is specially created to help users get free karma points. Upvote and comment on others' posts and get upvotes back to your posts. This is the easiest subreddit to get karma in.
Can I buy karma on Reddit?
No, you can't buy karma on Reddit. Users grow their Reddit accounts with the intention of selling them, but this violates Reddit's policy and it may result in a permanent ban. So, grow your account organically.
What happens if you have low karma on Reddit?
On Reddit, low karma indicates poor reputation and reliability. You can't post or comment on popular subreddits since they set a minimum karma limit. Moreover, Reddit auto-moderators may also ban you.
Does Reddit karma expire?
No, Reddit karma never expires. Until your account is deleted, your karma points remain. So, earn as much post karma and comment karma as you can to boost your reputation on Reddit.
Can you lose karma?
Yes, downvotes can result in losing karma. Don't comment on those questions unless you're confident of your answer otherwise, users will downvote and you'll lose karma. Adding value always pays off.
How To Get Karma On Reddit: Wrapping Up
To protect your account, you must follow Reddit's rules. It has a karma rule as well. In order to protect your account, you need to collect some karma points.
You will be able to save your account from suspension if you use these methods to reach the goal of required karma points.
Collecting Reddit karma is a long-term process. You have to be patient in this regard. After following the above methods, you'll be able to grow your account gradually.
I hope you found this guide helpful on how to get karma on Reddit fast. If so, share it with others so that they can also get benefit from it.