Cybercrimes are increasing day by day and if you don't take any action against them then, your business is at risk.   It doesn't matter how small an attack may be, it can cause your business to suffer.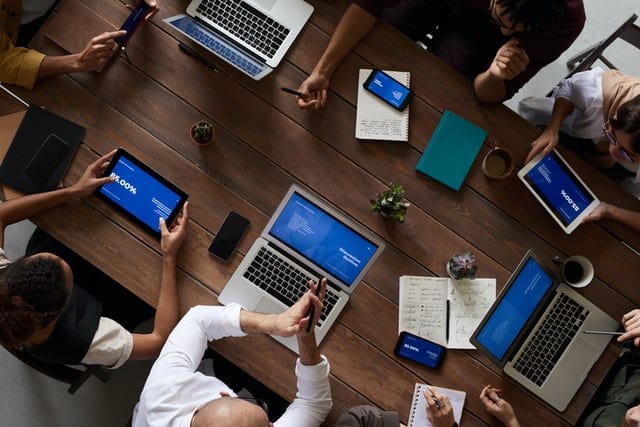 But it is possible to prevent yourself from these dangerous attacks. Read this comprehensive guide to thwart a cyber-attack on your business.
How to Thwart a Cyber Attack On Your Business?
When it comes to cybersecurity, there's no such thing as a business that's exempt from a potential attack. As an entrepreneur, it's critical that you ensure your network and information are adequately protected. This is important regardless of whether you have one employee or customer, or thousands.
Are you in hurry?
If so, you can watch this video and bookmark this page to read it later.
Fortunately, there are solutions available for businesses of all sizes. Read on to learn more.
What Is Cybercrime?
Essentially, cybercrime is an effort of digital hackers to infiltrate your computer networks to wreak havoc. There are actually several different types of cyber-attacks.
It might be an amateur effort to slow or disable your operations or crash your website, or something more serious, like a cyber-criminal looking to steal your sensitive information or hold it hostage with ransomware in exchange for an exorbitant payment.
Companies also fall prey to phishing scams, where fake websites are employed to extract logins and passwords; whaling, in which high-dollar targets are attacked; or password harvesting for criminal use.
Take A Cyber Inventory
According to Professional Concepts Insurance Agency, it's imperative to take a proactive approach to cybercrime by employing cybersecurity measures.
Cybersecurity has many facets – not only can it protect you from cyber breaches, but it can help you restore operations and recover data after the fact.
To begin with, consider what information is potentially at-risk. Does your network hold financial information, customer data, or proprietary intellectual property? What would happen if someone with ill intent accessed that information?
If the information was held for ransom or mysteriously disappeared, what would you do to recover it? Knowing your potential areas of weakness can help you put the most effective protections in place.
Employ Preventative Measures
Cybersecurity management should have a number of layers of protective infrastructure. This involves establishing best practices on information management for employees, including using complex passwords that are regularly changed, keeping all electronic work devices safe from theft, and protecting customer information.
Address any concerns with how you process payroll as well, bearing in mind that your routine may leave room for errors and data breaches. Consider outsourcing, as leaving routine, data-heavy tasks like this in the hands of a dedicated service provider can not only alleviate worries of a data breach but also improve productivity.
You'll also want to develop procedures for regularly testing your systems, running anti-virus and anti-malware scans, and backing up your data. Consider hiring an ethical hacker to test your system to help you find holes and potential areas of weakness. You can find professionals on job boards. Read reviews and assess cost and delivery time before hiring anyone.
What to Do If You're Hacked
The Federal Bureau of Investigation's Internet Crime Complaint Center can provide direction if you've been the victim of hacking. Your cybersecurity consultant or team can also advise you on the next best steps.
Having a crisis communication and recovery plan in place will be an asset. Such a plan outlines the steps to take, the people to notify, and describes how customers should be notified of data breaches.
Recovery and reputation management are the next steps. In addition to recovering data and making your business operational again, you'll need to convince the public that you're employing practices to ensure this type of situation doesn't happen again.
Cybercrime is continually changing and evolving, and if you aren't an expert in the field, it can be difficult to keep up with best practices in prevention. Left unchecked, cybercrime has the potential to cost you customers and money, as well as negatively impact your reputation.
In addition to nefarious efforts, keep in mind there are other factors that can throw your network into disarray – employee mistakes, data leakage, system failures, and even storms and natural disasters. An ounce of prevention can help ensure you and your customers are well protected.
Tech Spying is a wealth of information on topics related to business computing, cybersecurity, and other tech news. Visit the site for additional information about products and services.