Looking for how to translate WhatsApp messages in order to chat with someone who doesn't speak your language? If so, I've got three well-researched methods.
Approximately 100 billion messages are sent each day via WhatsApp worldwide.
How shocking is that!
Different countries' users send messages in their native languages. In the case of friendship with a foreigner, what if you want to write him in his native tongue?
Then, the question arises of how to translate WhatsApp messages?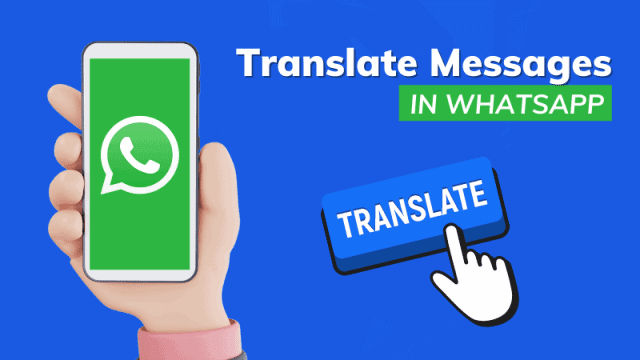 Well, officially there's no WhatsApp translator feature (at the time of writing). However, there are many ways to translate from one language to another within the WhatsApp app.
Hopefully, the WhatsApp translate feature will be added in the near future.
Keep reading to learn how you can translate messages into your own language and send them in your friends' language.
How to Translate Messages in WhatsApp?
Don't have time to read the text?
If so, watch this short video guide and save your precious time.
Just a few steps will be all that you need to do in order to translate WhatsApp messages into another language.
Sounds Cool!
My research led me to find three easy and effective methods for translating WhatsApp messages.
Let's take a quick look:
By using Gboard
By using Google Translate
By using Hi Translate app
Gboard, a keyboard by Google, provides a clean and simple interface as well as useful features that make it the perfect choice for android users.
It provides a bunch of features like voice typing, Google translation, a variety of languages, etc. It's also one of the best emoji apps too.
Many smartphones are coming with a pre-installed Google keyboard app.
Many users are unaware that they can use this awesome app to translate messages within WhatsApp.
Gboard can translate between over 100 different languages in real-time. Also, the quality of the translated message is excellent.
Procedure On how to translate on WhatsApp:
If you don't already have this amazing keyboard app then, download it from the google play store and install it on your Android device.
You can make it your default keyboard app as well by navigating to Keyboard & input method settings: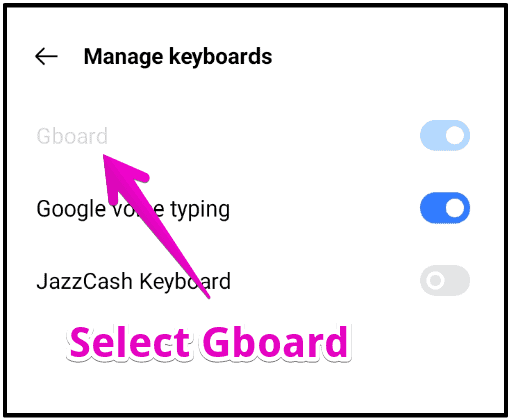 Now, I teach you how to translate on WhatsApp using Gboard. Launch WhatsApp and open any chat to translate messages.
Tap on three dots on the keyboard as below:
Here, you'll find various features including Translate, select it and the translation box will appear to you: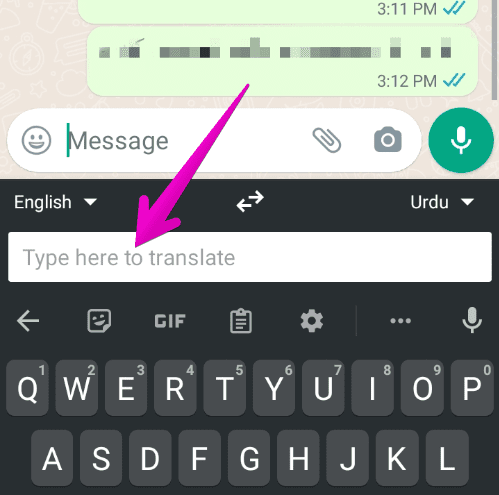 Type or copy the text you wish to translate in the input field.
The message will be automatically translated into the message field according to your selected language: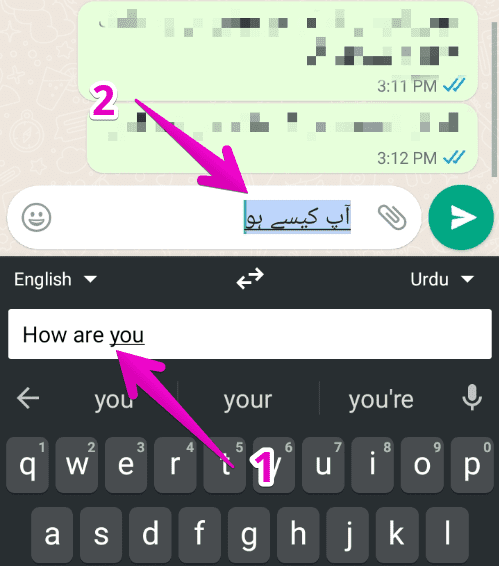 The keyboard supports many languages, making Gboard ideal for Android users. This is a complete method how to translate a WhatsApp message using Gboard.
I have been using it for a long time and highly recommend it. It's one of the best message translator apps as well.
Quick Tip! To easily access this feature, tap and hold on Translate and then, drag it to the keyboard toolbar: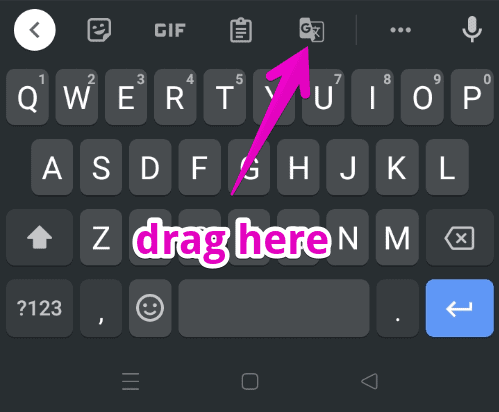 This trick will save you time to quickly translate a WhatsApp message.
By using Google Translate
The Google Translate app is a great addition to your WhatsApp chats if you frequently communicate in different languages.
Google Translate is one of the most popular language translators on the internet offered by Google.
It provides a bit more functionality than Gboard.
Moreover, if don't speak English and seeking how to translate WhatsApp messages to English then, this option is ideal for you too.
No matter where you are on Facebook, WhatsApp, or any other app, you can use this app to communicate with friends and family who speak different dialects and translate their messages into your language.
Procedure On how to translate in WhatsApp:
Download and install Google translate from the play store. It has been downloaded by more than one billion users around the globe.
Curious to know how to translate in WhatsApp using the Tap to Translate feature of the Google Translate app?
Open your WhatsApp account and provide the necessary permissions like display over other apps
Launch the app and tap on your profile photo located at the top right corner of the screen: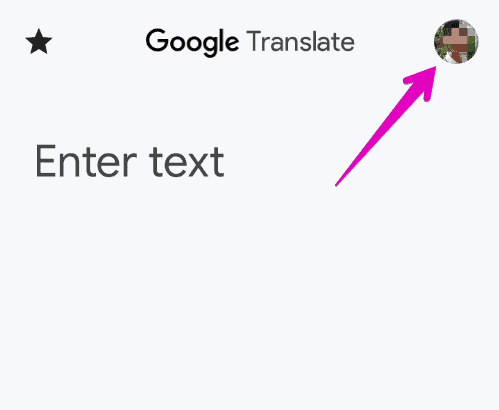 Navigate to Settings > Tap to Translate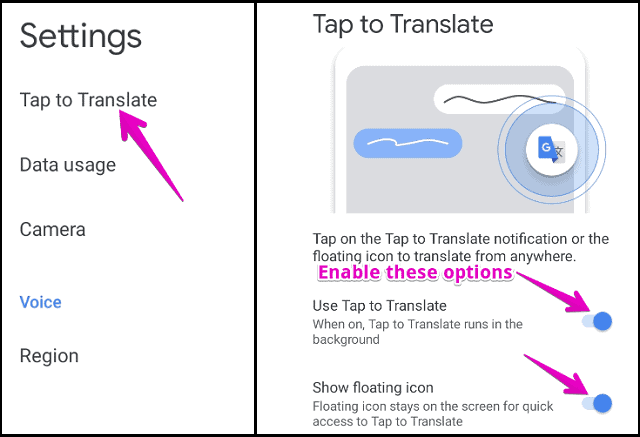 Enable Tap to Translate as well as Show floating icon (you can hide it anytime).
A floating Google translates icon will appear to you in the upper right corner.
Now, open WhatsApp and copy the text message you want to translate, and tap on the floating icon: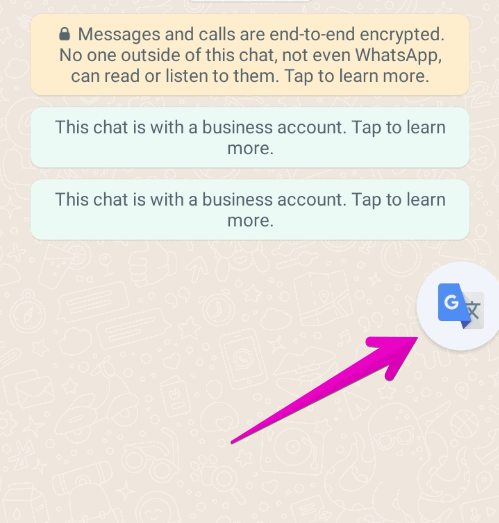 Paste your copied text, select your targeted language and Google translate will show the translated text.
You can copy it and paste it into your WhatsApp message field instantly: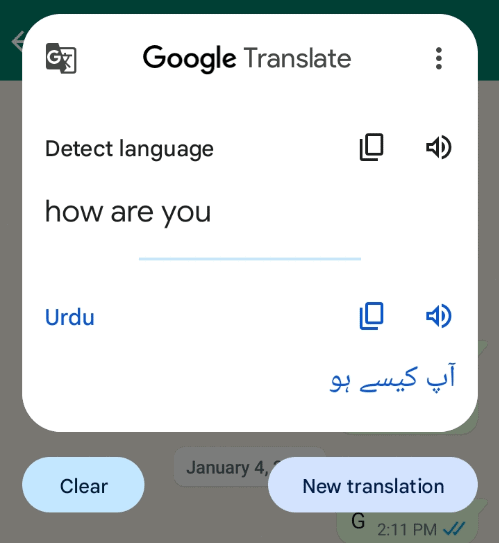 The new translation option allows you to perform another translation to a different dialect as well.
This is how to translate WhatsApp messages easily. As this app runs in the background, turn it off when not in use.
Like Google translate, Hi Translate is also one of the best whatsapp translator apps for android.
Aside from translation, other features include voice input and output, offline translation, and an offline dictionary.
It is a better alternative to Google Translate and also a faster way to translate WhatsApp messages automatically.
It also supports more than 100 languages and AI camera translation features.
Procedure to translate WhatsApp messages automatically:
Download and install Hi Translate from the Google play store app.
With millions of users, it's a rapidly growing translator app. Launch the app and grant the necessary permissions like drawing over other apps and accessibility, etc.
Pick the language you will be translating from and the language you will be translating to. You will find almost all languages in this app.
Upon granting the Display over other apps permission, you will see a floating button on the left corner: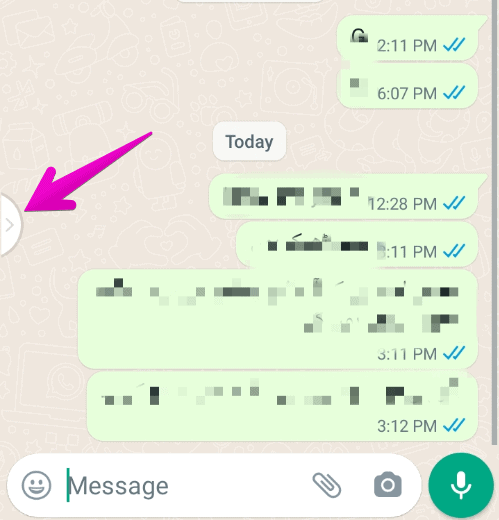 When you pull the floating icon on the text in the WhatsApp message, you can translate that text into your preferred language.
Watch the video for a better understanding of how to translate messages in WhatsApp using this app easily.
Now, to reply to that message, simply write your reply in your own language and move that floating icon over your written message, and the text will automatically be translated to that language.
Isn't it easy?
I hope you understood the entire process of how to translate a message in WhatsApp using the Hi Translate app. It's the best text translation app.
Frequently Asked Questions
Can you automatically translate WhatsApp messages?
WhatsApp officially doesn't offer an automatic message translation feature. You need to take the help of third-party tools like Gboard or google translate to translate the desired message into another language.
Is there an app that will automatically translate?
Sadly, there's no app for automatically translating WhatsApp messages. You can, however, translate the messages easily with Google Translate in a few seconds. Gboard also lets you translate your messages instantly.
how to translate WhatsApp messages to English?
Enable the Tap to Translate feature in Google Translate app. Paste the text you wish to translate into English into the Google Translate box. It'll automatically detect and translate the message to English.
Our lives are filled with numerous social media platforms, such as WhatsApp, which we rely on every day for communication. Also, it's recommended to take backup of your chats regularly.
Android users spend about 38 minutes on WhatsApp. We're also one of them.
Many users want the WhatsApp translate feature but officially WhatsApp doesn't offer this for now (maybe in the future).
I hope you found this article helpful on how to translate WhatsApp messages easily by following a few steps.
Now, you can communicate even with those whose language is different from yours. Isn't it?
Share this article if you found it helpful. Additionally, if you also know of any easiest method for WhatsApp message translation, let us know in the comments.