How a network's access is controlled determines the security condition of its resources.
With the rate of attacks primarily caused by human errors, it is vital to monitor who or what is gaining access to a network and what activity is being carried out on it.
Besides security, controlling access to an enterprise network offers a number of benefits to a company.
With a report of 89.7 percent of US companies suffering at least one cyber attack within a year, it becomes mandatory for every business owner to guide their data access jealously.
Cybercrime will continue to grow, and more havoc will be caused to companies, employees, and their unsuspecting customers if business owners do not prioritize data security.
Keep reading to learn everything you need to know about Network Access Control.
What is Network Access Control (NAC)?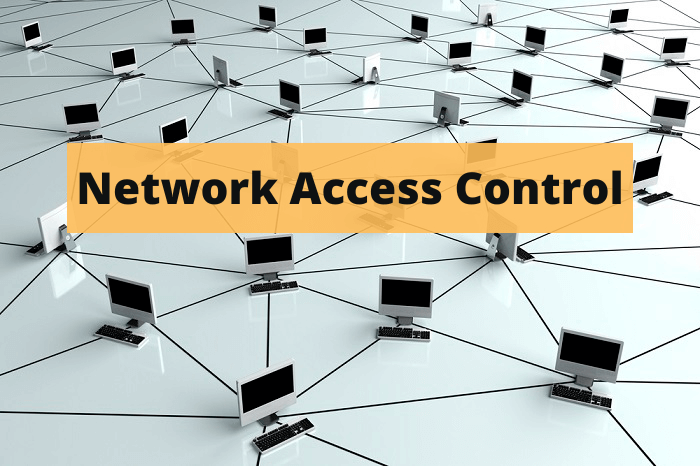 Network Access Control (NAC) solutions is a self-explanatory term. It is a cybersecurity feature that describes how network visibility and access are controlled and managed through authentication procedures and policy enforcement.
Gartner describes NAC as technologies that allow organizations to implement policies for accessing corporate infrastructure. It supports network visibility and manages user and device access. 
While it has many other advantages to a network, NAC primarily serves as a security feature to ensure every access is rightfully granted.
NAC solutions also enforce policies of controlling users, devices, and data.
Types of NAC
There are two primary kinds of NAC approaches which include Pre-admission and Post-admission.
These two commonly differentiate how NAC functions when devices are inspected and how the system curates information from the network. 
Pre-admission type: Evaluates access attempts and offers entry to only users and devices that have been authorized. In this type of NAC, devices are thoroughly checked and policies checked before network access is granted to networks.   
Post-admission type: This method re-authenticates users' requests for access to a different aspect of network resources and limits damage from network attacks.
How Does the NAC Solution Work?
Network Access Control (NAC) is suitable for wired and wireless networks by locating and recognizing multiple linked devices that can access the existing system.
In setting it up, NAC administrators must determine the appropriate protocols, efficiently determining how users and devices are authorized for the perfect authorization.
A process that should be implemented mainly by the digital security personnel of the company.
The rules guiding NAC functionality can defer based on user rights, location or access points, device type, and the specific data and resources accessed.
These factors will determine how access requests will be handled. For example, administrators could choose to open, close, or quarantine as desired.
NAC Service Providers make decisions in connection to:
Automation: They provide answers to questions like if the software has the capabilities to scan or if it will integrate within existing systems to understand how traffic behaves.
Inspection: They try to find out and understand if the software should scrutinize users' requests before gaining access to the network or if the software should watch how people behave within the network and block out malicious activities.
Reporting: NAC providers decide if the software should reuse existing infrastructure or should include every necessary feature for traffic handling and transferring information.
Some isolated NAC systems can turn on, program, and discharge, while others need to be integrated as they only work when they can tap into already created systems and structures.
What are The General Capabilities of a NAC Solution?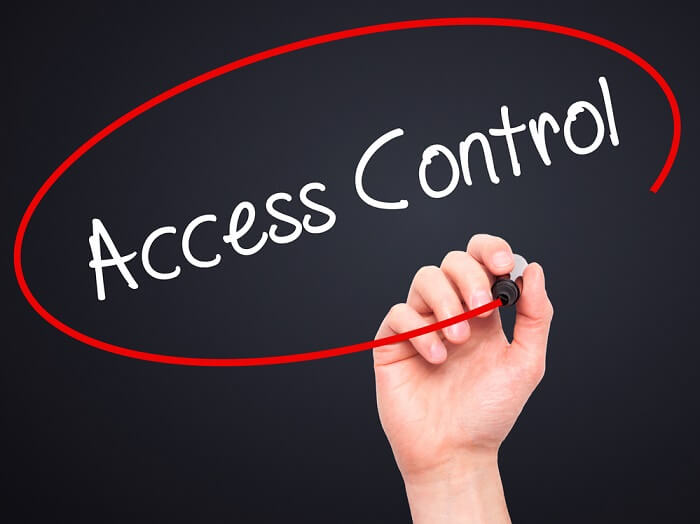 NAC solutions have a leading task of controlling how corporate network assets are used through the listed capabilities:
Policy Lifestyle Management: NAC executes policies for all operating scenarios without creating specific products or extra modules.
Visibility and Profiling: NAC can identify distinct users and profile them and their devices before launching any malicious code that could wreak havoc on a corporate network.
Guest Networking Access: Oversee guest activities through a customizable portable that comprises guest authentication, guest registration, a guest management portal, and guest sponsoring.
Security Posture Check: This NAC capability evaluates security-policy compliance by several factors, which include device type, user type, and operating system.
Incidence Response: NAC solutions enforce security policies that isolate, block, or repair non-complying actors. 
Self-Automated: The system can be programmed with company rules and regulations while you allow it to do the remaining work itself.
Also Read: Desktop As A Service (DaaS): Meaning, Use, And Benefits For Your Business
Who Uses NAC?
Companies of different levels and sizes can benefit from NAC software.
With the perfect tools, the right people will enjoy smooth access to resources while the bad actors are blocked out. Some industries function adequately without NAC solutions.
They include:
Connected devices. These devices include healthcare accessories like blood pressure monitors and glucometers and require consistent network access. Therefore, managing that access with NAC is essential for a better experience.
Remote workers. There is a surge in remote and hybrid work, and many employees use their own devices to complement the company's version. As a result, NAC eases the complexity of its management.
Small staff size. Companies need NAC solutions to manage requests. And if you have a small staffing capacity and handling it manually, you will find the task quite overwhelming.
Steep regulatory features: NAC helps business owners prove compliance within their networks by controlling bad actors within the sectors, especially in the banking sector. 
Why Should You Consider a NAC Solution?
Should organizations consider NAC solutions now to boost their network security and performance? 
NAC is Efficient for frustrating network attacks and threats. With organizations now needing to account for the exponential growth of mobile devices, accessing their networks, and the security risks they bring, it becomes essential for them to equip themselves with tools that will enable access control, boost their visibility and strengthen their network security infrastructure.
A NAC can reject access requests from devices, users, and locations that are non-compliant, thus distancing infecting devices from the network.
NAC improves network visibility and helps control what devices and users are accessible per time. It also creates network segmentation through subnets and virtual local area networks.