Sales are the life of any business or company. Without sales, your business will collapse. These are the keys to moving your business towards dignity.
There are several ways and tricks to improve your sales every passing day. These include using a template for persona maker, conducting a detailed sales funnel audit, and above all, implementing the use of sales enablement tools, such as Content Camel.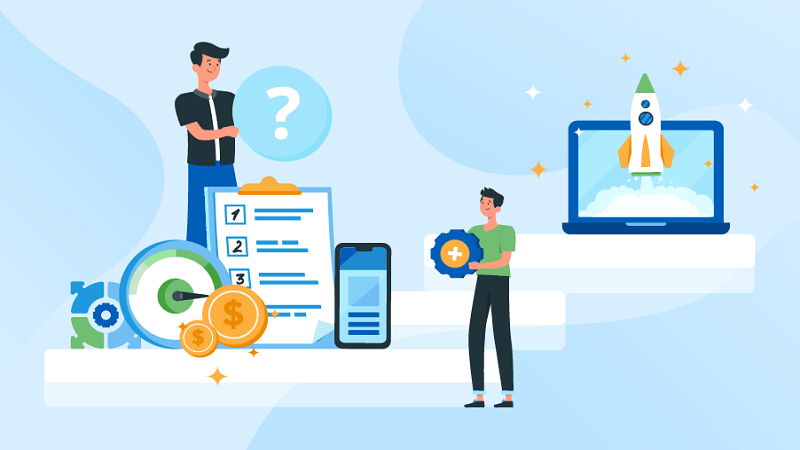 It is one of the most common, popular, and successful methods to improve sales.
However, using some sales enablement tools is not enough to increase your sales. A solid sales enablement strategy is the ventilator of every business.
Without it, your business cannot survive as the competition is high out there. You have to surpass your opponents to make big sales. It's possible only if you have a solid sales enablement strategy.
It's clear that a strong sales enablement strategy is mandatory to run any business. Here is the importance of having a strong sales enablement strategy.
Importance of Having Sales Enablement Strategy
Now, we'll discuss the importance of sales enablement strategy in detail.
Also, you can watch this video tutorial as well to understand its importance.
The base to do any task successfully is to have a well-trained and experienced team to do that task. The same is the case for sales.
Your sales team must be trained enough to make your sales process successful. A solid sales enablement strategy focused on the training of the sales team.
A strong sales enablement strategy helps provide all the basic training to your sales team. Time and other things are managed accordingly to get your sales team trained.
Moreover, different tools and techniques are introduced for training the team. It will result in high sales and repeat customers.
Aligning The Sales And Marketing Teams
Though a sales enablement strategy is specifically designed to focus on your sales process, it pays heed to the marketing team as well.
This is because a strong sales strategy focuses on every aspect that can help you improve your sales.
Aligning the sales and marketing team will boost the sales.
Coordination between the marketing and sales team is essential in many aspects. First of all, it will help both sides to understand the product better.
Moreover, it helps the sales team to create sales content that matches the one used by marketing teams. In total, aligning the sales and marketing team will help in improving the overall condition of the business.
You all know that today's era is based on technology and innovations. Different techniques and tools have been introduced to make your daily work easy.
The same is in the case of sales. Many new tools and modern techniques have made it easier for you to boost your sales.
A strong sales strategy focuses on improving your sales team's performance by equipping them with modern tools. These tools might be different sales enablement tools, content creating tools, and leads generating tools.
Equipping with tools will be useless unless your team knows well about using them. Therefore, it also involves training the sales team to use these tools in the perfect way.
Introducing And Utilizing A Variety Of Methods
This is the supreme importance of a strong sales enablement strategy. When looking to solve a problem, you have to try different things to succeed. This strategy is used in business as well.
You have to face specific issues while running a business. Sales enablement strategy focuses on more than one solution to a single problem. If one fails, the next thing will be in your mind.
Similarly, it focuses on different ways to improve your sales. If you are not getting enough results, you can go with the second one and then for the third one.
You have gone through the importance of having a strong sales strategy. So from now on, set your goals, and develop a strong and long-term sales strategy for your business.
If you still have concerns about how to put together a sales plan, hire a business expert.
They will review the goals of your business, its current progress, and other factors to come up with the best strategies that will work in favor of your business.