There are many video-making and editing tools, but choosing the right video editor will help you make videos look more impressive and stylish. Some programs allow you to share directly on different social media platforms like Facebook, Instagram, YouTube, and other sites without any annoying watermarks.
There are many online editing programs for basic editing, but this is not enough. However, if you want a top-notch online video editing program, you may have to pay a little money to use advanced editing features such as clipping clips, applying green screen filters, adjusting background music, and adjusting the speed of playback.
Content with well-edited videos is more engaging than images alone, and videos with content marketing efficiently build customer trust and confidence.
Best Video Editing Programs
Now, we'll go deeper and explore 10 of the best video editing programs.
Don't have much time to read this entire post?
If so, you can watch this short tutorial as well and bookmark this page to read it later.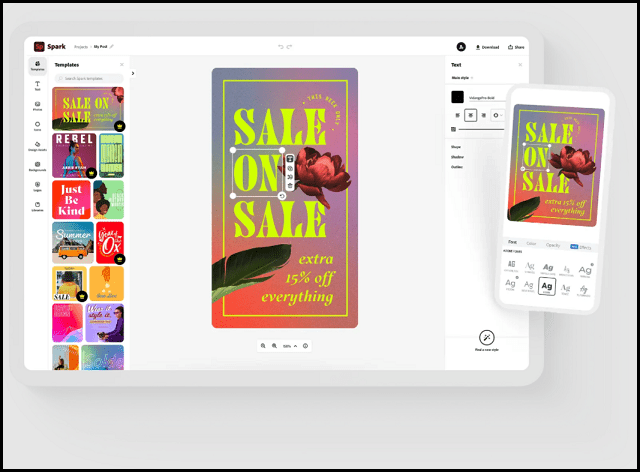 Spark Video Maker from Adobe, available in both mobile and web editors. This tool allows simple, basic, and fast curation features. That is, Adobe Spark allows the user to add text layouts, music, tweak clips, graphics, and easy-to-use effects and templates.
This video editor allows you to create quick video stories and make them shareable on various social media sites.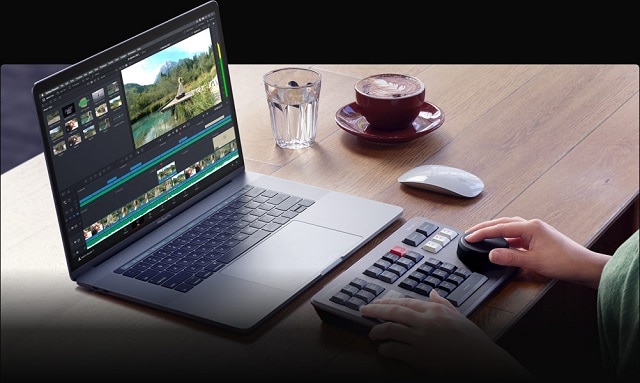 The DaVinci Resolve video editing software can also be referred to as an all-in-one video editing program. In its beginnings, it was created for the treatment of colors in images, but currently, this editing software has several post-production tools.
This video editor is one of the programs with the greatest projection on the market, as it is used by American television networks and, by nothing more and nothing less than, by Hollywood productions.
Also, its scene colorization interface is definitely the best in this list of video editing programs. However, you should consider that it is one of the most expensive editing software since the acquisition cost of the program amounts to around $ 300 in its premium version.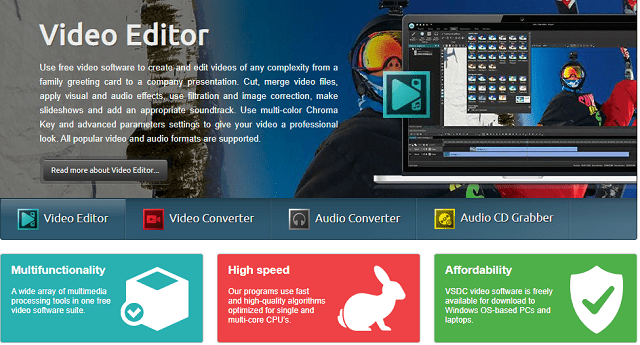 VSDC is one of the best free video editing programs for Windows that you can find on the market. This editing software supports older versions of Windows, such as Windows XP SP3, Vista 7, 8, and 10. A feature that does not match the compatibility of other video editing programs.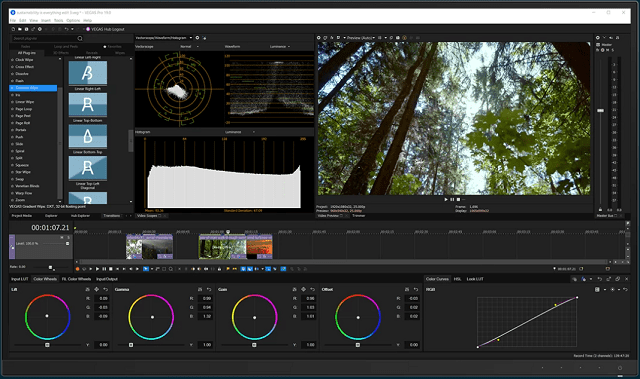 You have probably heard of this video editing program, formerly known as Sony Vegas. This editor is ideal for beginner editors, as it has basic functions that facilitate the workflow of your audiovisual project.
In addition, it has its own bank of soundtracks and audios, as well as its own interface to be able to colorize different scenes in your video editing process. Thus, the work required to make a video color correction will no longer be something unattainable and complicated, thanks to the filters of Vegas Pro.
While VSDC is not as popular as the video editing programs we have reviewed so far, the workflow provided by its software is not far from the quality we might find in early versions of Vegas Pro.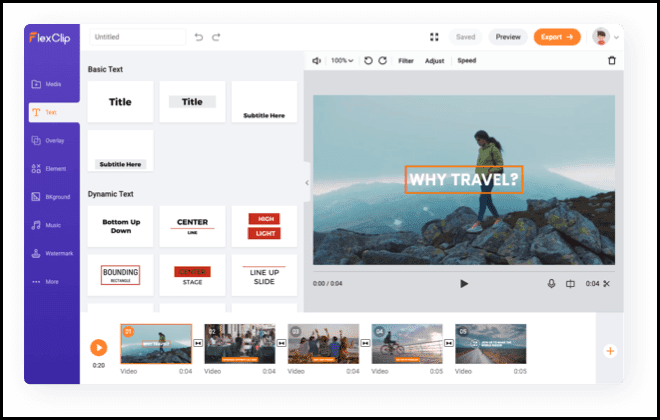 Next on the list is a powerful online video editing program called FlexClip. Besides the fast video editing process, you can navigate the video library with millions of videos and images divided into different categories such as work, background, holidays, sports, and much more.
It's pretty effortless to use. Just drag the video into the editor, and you're done. Combine different video clips, add music, add text, add stunning effects, transitions, add images, and add templates with FlexClip.
Save in sizes and formats for maximum impact and to be shared on various social media platforms.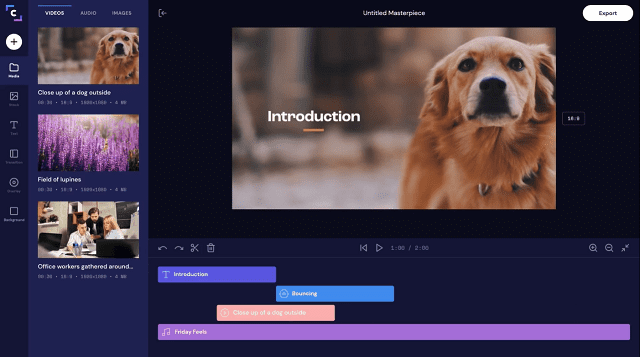 Desktop users can use this online editor for free. Along with the editing features of ClipChamp, the converter efficiently compresses videos and webcam recordings.
This editing program allows the user to do all the basic editing tools like adjust brightness, adjust saturation, contrast, crop, and rotate. It has a user-friendly interface that allows it to easily add texts and background themes to make the video more presentable.
It has advanced editing features like crop, cut, speed adjustment, adding filters, and more. Also, the limited resolution supported by ClipChamp for output files is 480 pixels.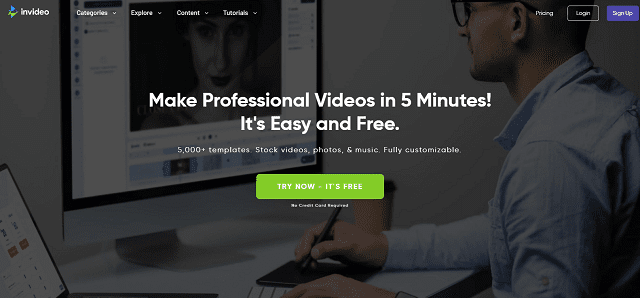 InVideo offers basic to advanced editing features. It enables you to edit a video with amazing effects, narration, music, and transitions. InVideo is one of the most widely used editing platforms in the market, with over 1 million users. You can make awesome social media videos using this amazing tool.
It has multifunctional tools used by different small businesses, personal users, agencies, and freelancers to make the content unique and attractive. With this online video editor, you will discover a wide variety of templates for promotions, advertisements, and social media sharing.
If you're using both plans from InVideo, there's no need to hire any professional editor, thanks to its advanced editing features.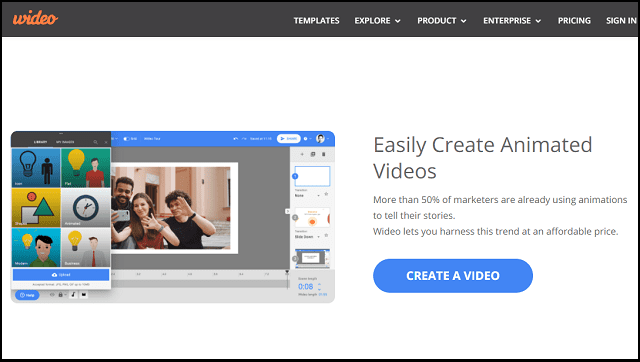 If you are looking for the best video editor to make animated and detailed featured videos, Wideo fits the list best. Marketers widely use Wideo to create videos with different pre-made templates.
Unlike other platforms, you are not limited to using a limited range of different editing options. Also, after editing the video, it only supports jpg, png, and gif formats with different backgrounds and music with an aspect ratio of 1:1, 16:9, and 9:16.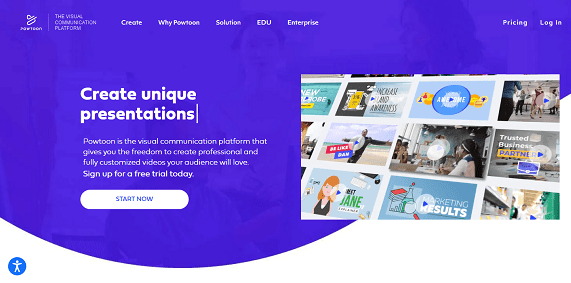 If you want to make informative videos, try PowToon. As one of the best online video editing programs, PowToon allows users to use all the editing resources to make a digital version of the article and provide the information in a unique and effective way. 
Regarding the video aspect ratio, this platform supports 1:1, 16:9, and 9:16, respectively. You also have the option to upload or draw your own images with PowToon and edit them with the background you want. The whole process is fast and straightforward without sacrificing quality.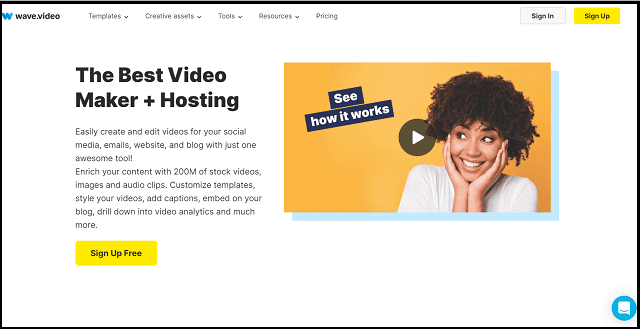 This app is a free online video editing program packed with all the features needed to create incredible videos for social media sharing.
With this best online video editor, you can trim, add text, adjust brightness, merge different video clips and fade them with varying effects of transition, resize videos in 30+ formats, add background music, brand logo, and much more.
With this editor, you have unlimited video clip editing options per subscription.
Conclusion

:
Videos have emerged as the dominant content that people interact with today. Text-based content has largely been replaced by videos, and marketing companies have already realized this.
That is why in this post, we introduce you to a list of video-making and editing tools that can help you complete your content with videos. Do you have any other great tools that you want to share with us? Do not hesitate to comment below and discuss them with us.