In today's modern era, every one of us has at least one mobile phone since it has become our basic necessity. We can't live without smartphones because, with this invention, we can communicate with our relatives, family sitting anywhere in the world. Now, I will reveal the unique features of android.
With the advancement in mobiles now, we have a complete computer in our pocket since they are becoming more and more advance over the years. Most people use android smartphone since it is easy to use and understand and these unique features of android will help you a lot.
Today in this article, I will show you the unique features of android smartphones and I believe that you did not know before. These features are very useful in your daily life. So, make sure to read this article till the end so that you should not miss any amazing features.
Unique Features of Android
Now, it's time to dive into our amazing topic and reveal the unique features of android. I am pretty sure you are going to like these hidden features very much.
1)
Display Zoom
As you know, some people have vision problems, so they zoom in on the photo to read the text clearly or see a clear image. We can also zoom in on any page and message. The photos in the gallery can be easily enlarged. But did you know that your Android phone has a feature that allows you to zoom anywhere on your Android phone? The answer is yes, you can enlarge the screen anywhere you want.
This is one of the unique features of Android devices, but some users are not aware of this amazing feature. Now, I will show you the method to enable this built-in function of an Android smartphone. Follow the given steps:
Go to android Settings > Accessibility > Visibility Enhancement > Magnification
Now click on the triple-tap screen to magnify and enable it.
This feature is now enabled. You can zoom by triple tapping on the screen.
Note: The setting to enable this option may be different depending on your phone, but it is not very difficult, you can easily enable it.
2)
Hanging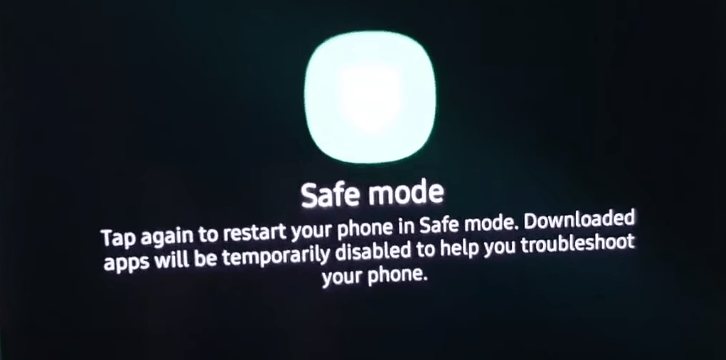 This is the common problem of almost all users that their mobile phone hangs a lot. Usually, it happens because the operating system is not working properly and the reason is unnecessary apps. Sometimes, this problem does not go away after restarting the mobile phone.
This problem can easily be solved by the safe mode of android. To enable safe mode, follow me:
Press the power button of your android phone.
Now, long-press the power off icon.
By doing this, you will see the safe mode option. Just click on it and your device will restart.
Safe mode will remove third-party app data and your mobile phone speed will increase.
You will feel an improvement after doing these steps. So, this is also one of the unique features of android. Try it out and leave a comment if you observe improvement.
Note: Maybe you can not find safe mode by this method. So, you can find it according to your phone model.
3)
Keyboard
Now, users use voice messages instead of typing, which is why WhatsApp and many other applications have voice messages feature. But there are still many users who prefer to type the message manually. So this feature will be very interesting to them.
Many users type a message manually. We make spelling mistakes. To correct the error, we specifically go to that particular place and correct it.
But if you hold down the space button on the keyboard, you will see magic. Now you can move the cursor anywhere with your fingers. By doing this, the entire keyboard becomes a touchpad, which is great. This one is one of the unique features of android as well.
Note: This feature may not work for all android phones because it is the latest and available in updated smartphones.
4)
Wallpaper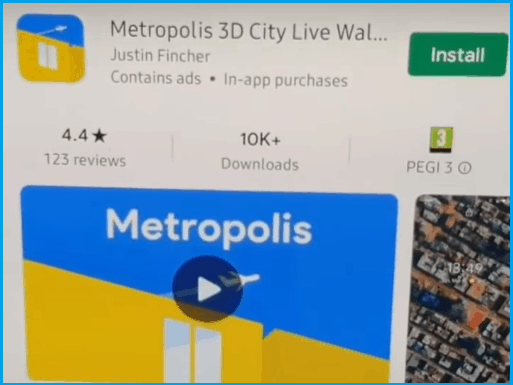 Everyone sets beautiful wallpaper on their mobile phone because it makes the smartphone look pretty. But did you know that you can also use 3D videos on your mobile? You can easily do this and your mobile device will look amazing.
To make your Android smartphone look beautiful, you need to download the 3D metropolis city live wallpaper on your device. This application has been designed in such a way that the 3D wallpaper looks like a video.
You can choose the wallpaper according to your taste and make your Android device look beautiful. It appears that a 3D video is playing. This application is really amazing. It is included in the unique features of android.
5)
Google Lens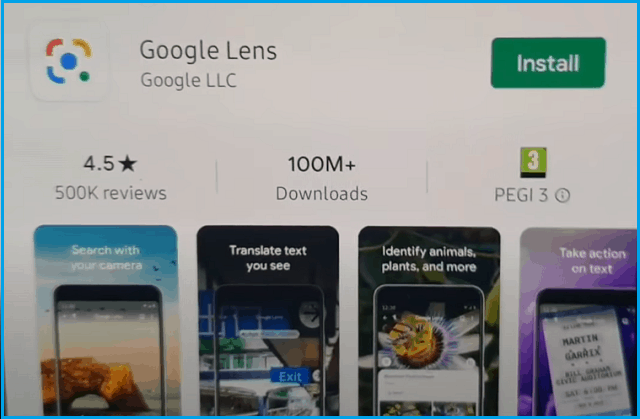 We search for different things on google and solve our queries on a daily basis since Google is the fastest and not. 1 search engine in the world. But the problem is that we have to know the name of the thing to search on Google. But if you have something in front of you and you don't know its name, you can easily escape the information about that particular object with the help of Google Lens.
With this amazing app, you can now search for anything in the world with your camera. With Google's lens, users capture photos from the camera and can collect information from Google according to that particular thing.
For example, if there is an animal in front of you, simply capture its photo and the Google lens will show you the name and detail of that animal in no time. Also, you can translate any language into your mother tongue very easily. This app is really amazing and you can think of it as a unique feature of android.
6)
Making decisions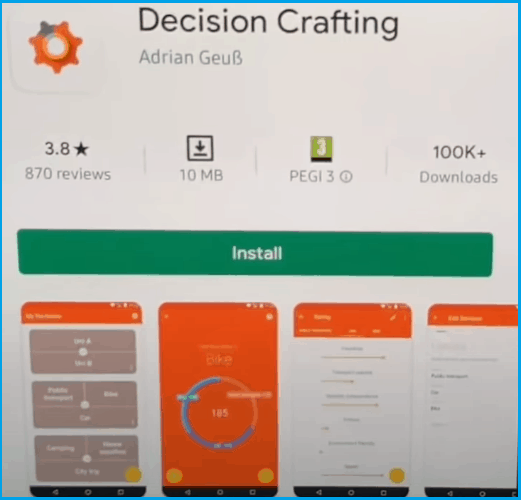 Sometimes it happens to us that we have many options and we do not know which option to select. For example, if you want to go to a restaurant, buy yourself shoes or clothes or whatever. At this time, selecting the correct option is very confusing and difficult.
But your Android smartphone can help you in this regard. Well, an app called Decision Crafting can help you make the right decision. After downloading this app, you need to add your favorite things and this app will help you make better decisions. According to me, this is one of my best and unique features of android.
7)
Owner Info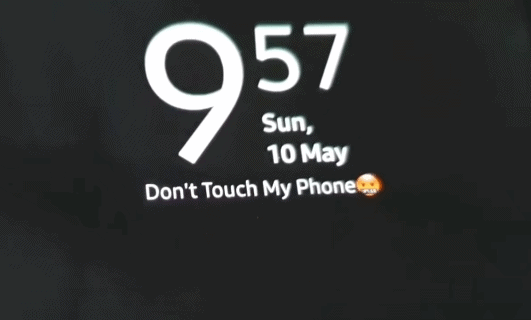 The next one of the unique features of android is Owner info. Everybody puts a lock on their smartphone so that nobody can use it. Even users don't share the password with their friends and siblings. This is a pro option to protect your personal data. But what if you lose your smartphone and someone wants to return your phone?
The mobile phone is locked so we cannot find the information about the owner of the smartphone. But you can display your name, address, phone number, or anything on the lock screen so that people can easily know the owner. This is an amazing feature of Android. To enable this option, follow the given procedure:
Go to your android smartphone settings > Lock screen
Click on the Contact information
Now, write anything you want to display on a locked screen.
Note: Setting may different to find this option according to your phone but certainly you will get this feature in the lock screen option of your android.
8)
Weight Measurement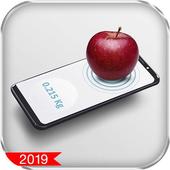 If you do not know your weight, you use a weight machine. Normally every household has a weight scanning machine from which you can find out the weight of different things. But what if you want to measure the weight of a gold ring, an apple, or something like small objects? Now, you can use your smartphone for this purpose. It is also one of the unique features of android.
You just have to download an application from the Play Store called Weight Scale Estimator. This application can measure the weight of small objects. After downloading this amazing app, you just have to put a small object in the circle and it will show you the weight of that particular object. This app is really awesome.
9)
Level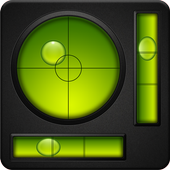 We often need a bubble level at home for decoration or other purposes. With this device, we can measure the level of objects but this is not available in all houses. Now this task can be done using your mobile phone.
With the help of this application, your mobile will become a bubble level and you can use it as a real construction device. You can find the level of the surface by placing the mobile in that place. This application is really very useful. This app is best for workers and one of the unique features of android.
10)
Power button
We daily make calls to our friends, family members, and brothers. Usually, we use android built-in functions to pick and end the call daily. But you can use mobile built-in buttons to pick and end the calls.
This is also included in one of the unique features of android and you will love this feature as well. To use this feature, just follow the given steps:
Go to your android smartphone Settings > Accessibility > Answering and Ending calls
Now you can enable the option to end the call with your power button
To access this option, your android maybe a different setting but you can easily find it in the accessibility option.
Unique Features Of Android: Conclusion
Technology is improving on a daily basis in every field. Similarly, Android OS providing more and more features to its users. These are the 10 uniques features of an android smartphone. I hope these features will help you in your daily life. You can try these features at least once. If you find this article helpful then don't leave without sharing this post with loved ones.