Windows 10 is becoming very popular among users. As Windows 7 has been expired, the only option left for the users is to upgrade their window to the latest version of windows which is the windows 10 operating system. It is freely available.
In this article, I will teach you that how can you download windows 10 officially from the Microsoft website. I will guide you to Windows 10 ISO image free download 32-64 Bit from Microsoft legally.
If you are already a user of windows 10 then, you must aware of the ISO image file, it is a file containing the copied data of the original file. ISO stands for International Standard Organization. We will get a windows ISO image file.
In this article, I will also guide you on how to make a bootable USB drive so that you don't need to go somewhere else. Make sure to read the full post.
Windows 10 Features:
Now, you are upgrading your operating system to windows 10. You must know the features of windows 10 before installing it since you are going to be a part of that operating system.
So, coming to the advantages of this window I will say that it contains a bundle of features. There is almost everything you need to use. However, some highlighted features are given below:
1)
Cortana:
The first highlighted feature of windows 10 is its Cortana. There are many lazy users and do not want to do anything with his/her hands. So, windows 10 provides you the facility to control your window with your voice.
You just need to give the command to Cortana and it will act according to your given command
It is just like a google assistant because it also works on your voice. I think it is a very interesting feature of windows 10.
Also Read: How To Get Google Assistant on Windows 10?
2) Xbox App:
Do you like to play games? If yes then, you are going to like this windows 10 feature. Microsoft Corporation added a feature of the Xbox app on their latest operating system. You can play games on it and entertain yourself.
It also provides you a facility to record games for 30 seconds. This feature is very interesting for gamers.
3)
Virtual Desktop:
This is one of my favorite features of Windows 10 and you also going to like this feature. Windows 10 provide you a feature to use more than one desktop at a time. In this way, multitasking becomes very easy for us.
What you need is to click on task view and then navigate to New desktop and your fresh desktop will be ready for you.
4)
Start Menu:
If you used Windows 8 operating system, you might know that its start menu opens in an entire window which was not appreciated by almost every user. So, Microsoft enhanced their start menu in windows 10.
Also Read: How to Backup Computer to External Hard Drive Windows 10?
It does not open in entire windows rather like windows 7 and the previous version, it opens in the same window.
The look of its start menu is really very cool and beautiful. Users liked it very much and therefore it is also a very noticeable feature in windows 10.
5)
Microsoft Store:
It is another amazing feature of the windows 10 operating system. It provides you a complete store where you can find almost every game, app, and many more applications and you can download them directly from the store.
Now, we don't need to download that file from google or any other website since windows 10 provides us a facility to download that file directly from the Microsoft Store.
I think it is a very useful feature of windows 10 for the users who always download applications from Google and from the web pages on the internet.
6)
Tablet View:
Tablet view is an amazing and also noticeable feature of windows 10. It means you can use your windows 10 operating system in tablet view. It is also a useful enhancement in Windows 10. Many users loved this feature since they can operate windows 10 in two different modes.
Also Read: How to Install YouTube on Windows 10?
System Requirements:
First, we will discuss the system requirements to install the windows 10 operating system. All the requirements are given:
The processor must be 1 Gigahertz(GHz) or faster than that.
Hard Disk should be at least 16 GB for 32 Bit Operating System and 20 GB for 64 Bit Operating System.
RAM can be 1 GB for 32 Bit OS and 2 GB for 64 Bit OS.
The display should be at least 800*600.
The Graphics card should be DirectX 9 or later.
If you are able to fulfill these requirements, you are good to go otherwise you may face problems installing windows 10 OS on your system.
Windows 10 ISO Image Download
Now, the main content comes that how you can download the Windows 10 ISO file legally without any malware or virus. Well, we will download this ISO file from the official Microsoft website since it will be an updated and secure file.
We can download it in two different ways from the Microsoft website. Don't worry I will teach you both the methods to download windows 10 ISO file.
Also Read: How to Do Emojis on Windows 10?
1)

Download ISO image from Microsoft site:
The first method is, you can directly download the windows 10 ISO image file from the Microsoft website without any third-party software. So, read the full method to understand the procedure:
Open the Microsoft Windows 10 page. Click here
Now, press Ctrl+Shift+I on the Microsoft page. The following box will appear: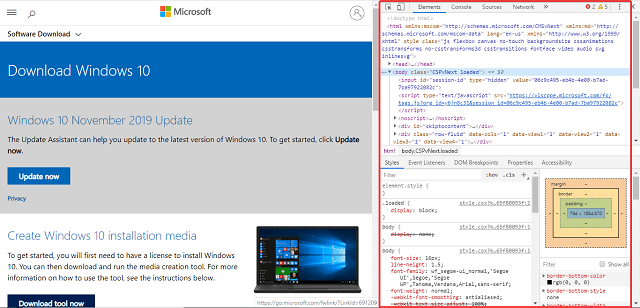 Click on toggle device toolbar just like below: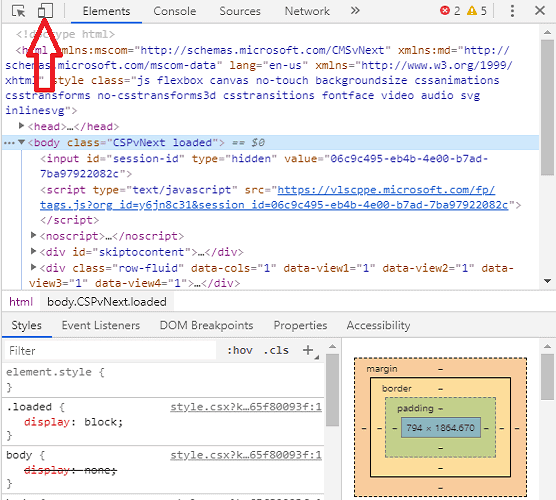 Press Ctrl+R to reload the page
Now, again press Ctrl+Shift+I to close the inspect.
Select the edition and click on confirm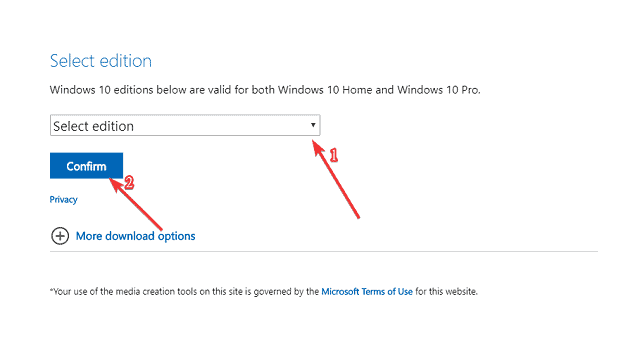 Select the Product Language and click on confirm.

You have to select the version 32 or 64-bit operating system.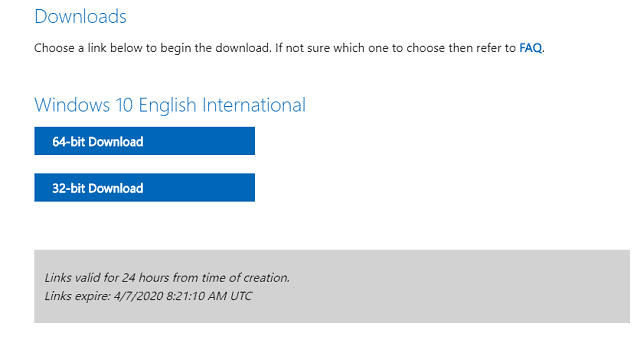 Your windows 10 will start downloading the ISO file.
Congrats! you have downloaded virus free and legal ISO file of Windows 10.
Also Read: How to Get File Explorer Tabs in Windows 10?
2)

By Using Media Creation Tool:
The first one was the easiest way to download the windows 10 ISO file. In this second method, we will use the Microsoft tool to download the ISO image of windows 10. Procedure of getting the file is given:
Download and open the media creation tool.
Click on accept and click on create installation media as below: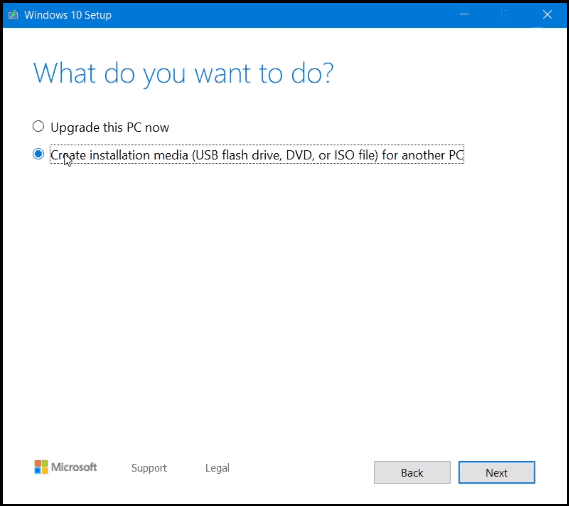 Make your preferred setting here: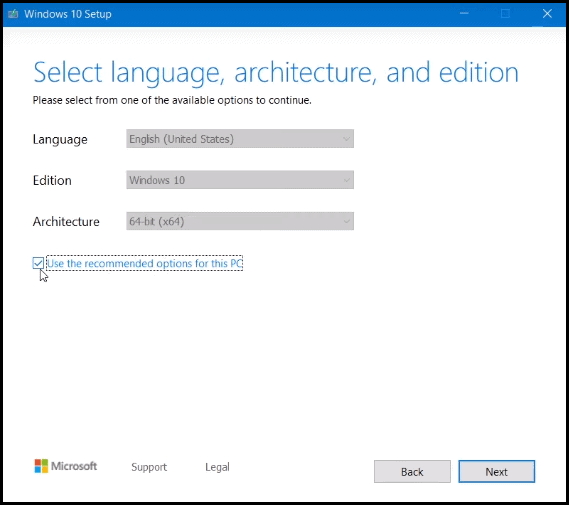 Now, choose the ISO file from the options.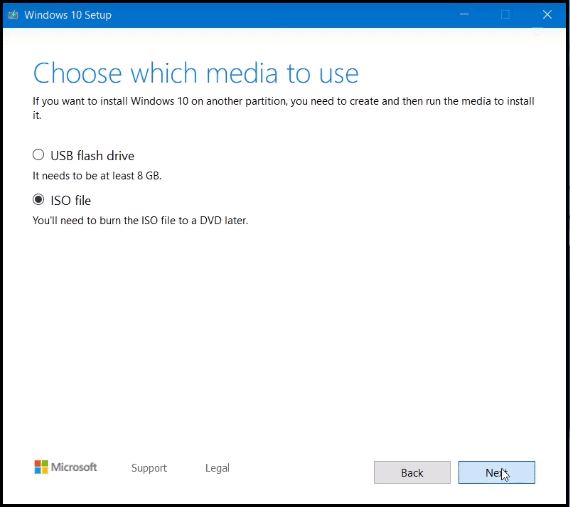 Your downloading will be started.

Make Bootable USB Pen drive:

I hope you have downloaded the windows 10 ISO image file from one of the above method. Now you need to make bootable USB pendrive to install window 10 on your PC/Laptop. There are many methods to make bootable pendrive.
But I will teach you one easiest method to make bootable USB drive. Just follow the given method:
Download and install Winrar software, which is very famous.
Right click on windows 10 ISO image file you have just downloaded it.
Now, select extract files from the dropdown menu.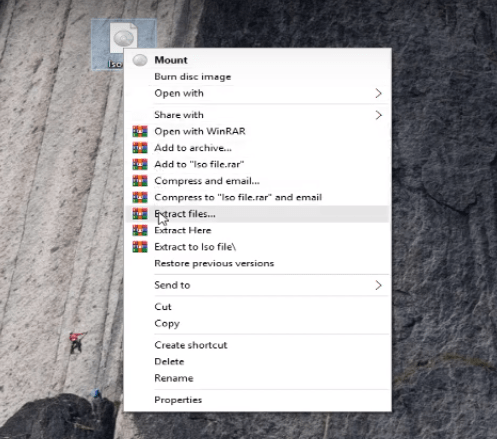 Now locate the USB, which you want to make bootable.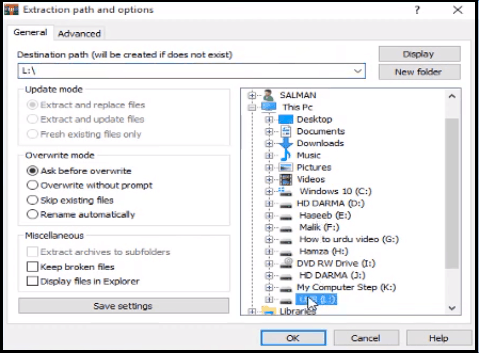 It will take some time to make the pen drive bootable.
After completion, eject your USB and again insert it.
Your USB Pendrive has now become bootable.

Conclusion
Wrapping up this article, I tried to teach you the complete method to Windows 10 ISO image free download 32-64 Bit from Microsoft legally and also how to make it bootable. I hope you have successfully followed the steps without any issue.
However, if you are still facing the issues then, comment me and I will try to fix it as soon as possible.
If you find this article helpful then, don't stop your hands to spread the love with others so that they can also download the legal and virus free ISO file of windows 10.
You can subscribe to the newsletter to receive the updates of new article. Also, check out the other articles to enhance your knowledge.