Bitcoin has been welcomed in some parts of the world, but many remain doubtful. Many countries view Bitcoin as a potential threat. Moreover, you can check this article to know everything about crypto and bitcoin (BTC).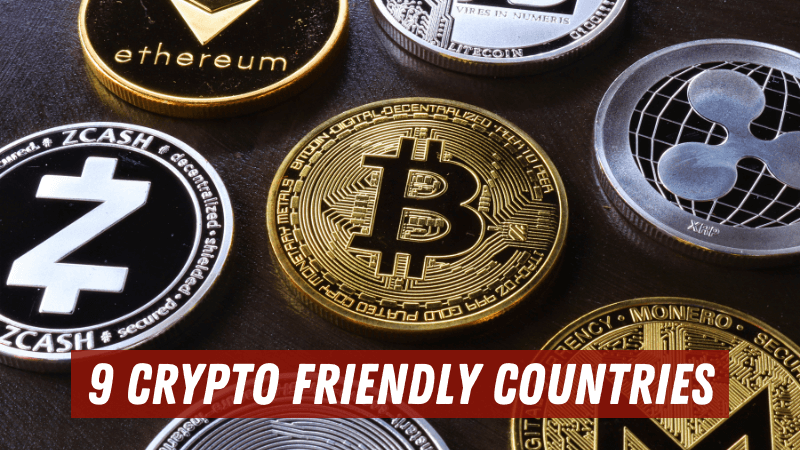 Although some countries are now accepting Bitcoin, some even regulate the use and trading of cryptocurrencies. There are a few countries where bitcoin is legal, and this article will look at them.  
So, want to know which countries are accepting Bitcoin? If so, then read this article till the end.
Countries Where Bitcoin is Legal
One of the first countries in the world to legalize Bitcoin was Japan i.e. Bitcoin is legal in Japan. The Japanese government has taken a proactive approach to the currency. There are several Bitcoin exchanges in this country.
Though there are regulations in place, they're not particularly strict. The Japanese government has been slow in regulating Bitcoin, but the country is now considered an Asian hub for cryptocurrency trading. 
Bitcoin has also been accepted as a legal currency by the Canadian government. Now, cryptocurrencies are legal in Canada. You can use this currency at retailers that accept it, and you can purchase services or goods with it. In Canada, not only Bitcoin, but all other cryptocurrencies are legal.
So, if you live in Canada you're free to buy, sell, trade, and hold bitcoin depending on your needs.
El Salvador passed a law requiring businesses to accept it as payment in June. Bitcoin has been accepted as legal tender in El Salvador for the first time. In addition, citizens of this country can purchase their houses using Bitcoins.
Bitcoin is therefore not subject to capital gains tax when it is spent. The president of El Salvador recently gave away $30 worth of Bitcoin to every adult citizen.
Australia is one of the few countries where Bitcoin and other cryptocurrencies are considered legal tender. Bitcoin can be purchased at any time and taxed like any other asset.  
Australia has similar rules regarding taxes on cryptocurrency-related activities as the United States. You need to report your crypto earnings on your income tax return every year, and you can deduct what you spend on cryptocurrencies from your total taxable income.
Bahamian banks are working on a national digital currency, and it's not the only project in the world. The central bank, too, is considering a central bank digital currency (CBDC). Bahamian residents would use a CBDC as an alternative to fiat for all transactions.
The Bahamas has been attractive to blockchain companies as well. Last year, Binance announced that it would open an office in the Bahamas with plans to launch a new fiat-to-crypto exchange there.
Check out the detailed guide on Bahamas and cryptocurrency to enhance your knowledge.
Bermuda is the first country to regulate cryptocurrency, with a set of laws approved by parliament in July 2018. This makes it one of the more crypto-friendly countries in the world.
Moreover, check out the detailed guide on Bermuda and Cryptocurrency for more information on this topic.
Bermuda has actively sought to attract businesses to the blockchain industry. In February 2018, Bermuda signed a memorandum of understanding with Binance to promote fintech innovation and establish new businesses.
Final Words
Bitcoin is the first cryptocurrency to exist. In many countries, bitcoin has been considered a high-risk commodity. The rise in the price of Bitcoin, however, has raised government officials' concerns.   
While many countries have banned Bitcoin trading due to its volatility, others are preparing blueprints for its inclusion in the mainstream financial system.