Without leaving your seat, you can expand your business worldwide and easily penetrate new markets. Sounds far-fetched? But it's true, actually.
Recently, there has been a major breakthrough in the telephony market. There is no need anymore to invest in bulky, expensive infrastructure to support your business telephony needs.
There are numerous cloud telephony services available in the market that offers cheap and hassle-free setup and inexpensive calling rates.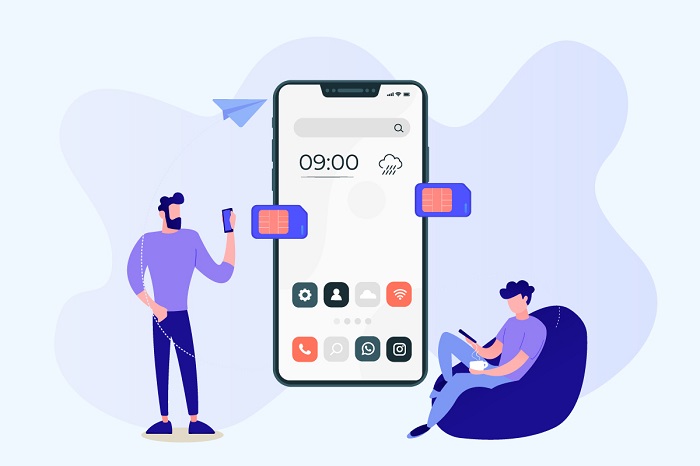 But more than all, cloud telephony services have made getting an international number online and making international calls much easier. Such services help you to connect with your team and even establish communication with your global clients remotely. 
So an international phone number is that magic wand; when whipped can help you earn international clients and establish a connection with the global target audience conveniently.
But what exactly is an international phone number, and how can you get one more for your business? Are you curious to know the answers? Then let's dive right in.
What Is An International Phone Number?
An international phone number offered by a cloud telephony service is a virtual phone number. Neither a fixed device nor a telephone line is necessary for it to function. By using Voice over Internet Protocol (VoIP) this number routes incoming and outgoing calls via the Internet. 
You can use the virtual number anywhere from any device such as a smartphone, tablet/iPad, or computer. Regardless of where you are, you'll have the same cloud Private Branch Exchange (PBX) number. That's why it's so popular for remote work.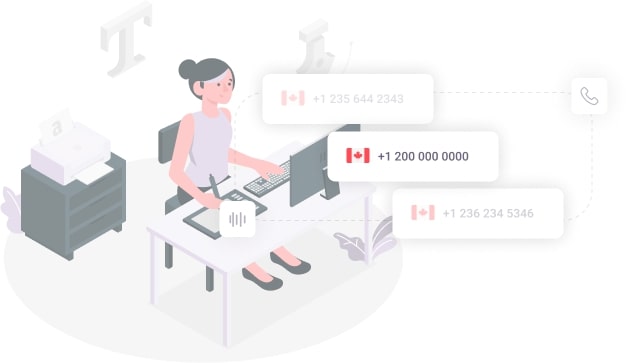 The specialty of this international phone number is that it looks exactly like a regular phone number. By using it, you can easily establish your online presence.
How Does An International Phone Number Work?
You can use your international phone number to place actual phone calls using the internet. You do not require a physical phone line connection for the number. All you require is an active broadband connection.
The good thing is you can use your existing VoIP Softphone devices like smartphones, laptops, etc., to make phone calls. This eliminates the need to buy a new telephone for using the number.
The incoming and outgoing calls are routed through VoIP to provide real-time communications. Your voice is converted into digital signals. These signals are compressed into small data packets transmitted through the internet to reach the destination.
After reaching the destination, the data packets are uncompressed into sound, and the receiver can hear it via speaker or headsets. Your VoIP service provider oversees this process.
Even if you are residing in one country and have an international phone number in another country, you can use that number to make calls without any international charges.
This makes sense more from a business point of view.
Let's say your office is in Australia and you have customers from America. A business will thrive better if your customers can feel your local presence in your country. This is where your international phone number comes into play.
Even if you do not have a physical office in the USA, having an American virtual phone number can create your physical presence and eliminate international call charges for your customers.
How To Get An International Phone Number?
Getting an international phone number is simple. There are multiple cloud telephony service platforms available in the marketplace from where you can purchase them.
This is possibly the only best way to quickly get yourself an authentic international phone number.
Through cloud telephony service platform:
You can quickly get a brand new international phone number via any cloud telephony service platform. These platforms offer a list of virtual phone numbers for different countries. 
You can pick telephone numbers, toll-free numbers, or mobile numbers. Each international phone number is associated with a subscription plan and includes basic services.
Follow the given step-by-step process to purchase a phone number.
Step 1: Choose your favorite cloud telephony service platform.
Step 2: Navigate to the phone numbers section or page where you can select a number.
Step 3: Select your desired country/country area.
Step 4: Choose a number from the given phone numbers list.
Step 5: Select the best subscription package necessary for you.
Step 6: Purchase the international phone number.
You will have to sign up on the platform to purchase the number. Once you get the number, you can also access the web dashboard and mobile app, depending on the telephony provider you choose.
With the web and mobile app, you can make and manage phone calls and SMS. But keep in mind that gaining access to some specific services requires additional charges.
How To Choose An International Phone Number?
Choosing a number is not that complicated. All you have to do is go through the given list of phone numbers and pick the one you like the most. 
What if you want a specific phone number? It's easy. You can search the whole list and find it. 
There's a catch, what if you want to make your current phone number international? Fortunately, the cloud telephony system has two great features that make this possible.
They are:
Number porting
You may want to consider switching from your traditional telephone service to cloud telephony since all the services are included.
If you are holding back thinking you have to change your existing number, you don't have to worry about it anymore. You can get your existing number to act as your international phone number via number porting.
Number porting takes your existing phone number to the cloud. Your telephone service provider needs to be informed about the change of your phone number, and you need to contact the cloud telephony service provider.
It usually takes 1-4 weeks to port your number after some paperwork has been completed. A temporary virtual phone number will be provided by the cloud service provider during this time.
In order to enjoy your cloud telephone services beforehand, your old number will be forwarded to your temporary number.
After the porting is completed, your existing phone number will become your new virtual phone number. The agreement between you and your old telephone service provider will end. 
Call forwarding
You will also have the option of using cloud telephony services temporarily with a different number if you already have a traditional phone number. You can easily manage both phone lines through call forwarding.
For this purpose, you'll need to forward calls from your traditional phone to your newly-owned virtual cloud phone. Afterward, you can manage your incoming calls via the cloud telephony app.
You can permanently forward the call as well. In order to do this, you'll need two telephone numbers, and you'll have to pay subscription fees and conversation charges for both telephone companies. That may not be economically feasible. 
If you want to own two different numbers and continue using virtual cloud phone services, you can still do that.
In order to do so, you will need to port your existing number to a cloud telephony platform and purchase a new number through it. Call forwarding will still be possible between that numbers. 
Why Should Businesses Use International Phone Numbers?
Running a business involves communicating with many customers. It is a crucial part of driving a successful business. 
A traditional telephone system cannot properly organize the flow of business communication between the company and customers. That's why shifting to a cloud telephony system is a better choice.
The Cloud telephony system offers international phone numbers at a fairly reasonable price point. Compared to a traditional phone system, you can reduce your telephony expenses by up to 50% while using cloud telephony services.
In addition to that, you don't have to buy additional physical infrastructure to make international calls. You can easily use your existing devices.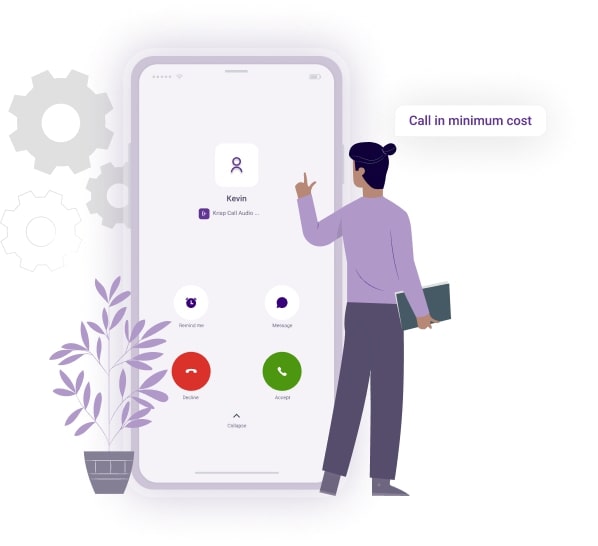 Not to mention, the benefits of international phone numbers surpass any drawbacks you were facing while running businesses on a traditional telephone system.  
Your business can have international customers. To establish itself in the international market, you need to have an international phone number.
First, it will eliminate any international call charges. Second, it will imitate your company's physical presence in the international market.
This is why businesses, big or small, should use international phone numbers. It will enhance the flexibility of their business communication to generate leads.
By and large
The cloud telephony service platform is the fastest and easiest way to get the international phone number you want. It includes telephone numbers, toll-free numbers, or mobile numbers.
Keep in mind, that different cloud telephony service platforms offer different subscription packages.
You need to make a pick that best matches your budget and business requirements among the available ones.