Are you unfamiliar with Desktop As A Service (DaaS)? If so, then, by the end of this guide, you will have gained enough knowledge.
The technology industry is constantly progressing, introducing new gadgets and services every day that make our lives easier.
DaaS is only one of those services.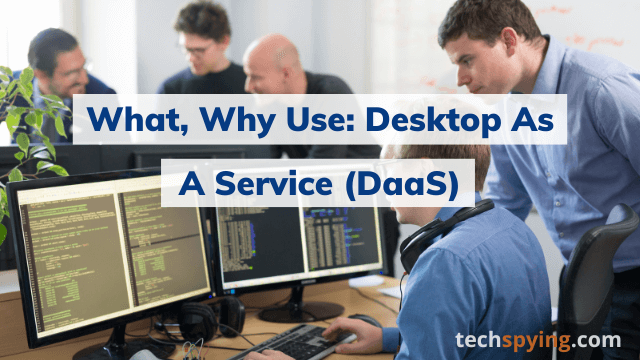 Be sure to read this short and interesting guide through to the end to get a full understanding of this term.
What Exactly Is Meant By The Term "Desktop As A Service" (DaaS)?
Desktop as a Service, often known as DaaS, is a kind of cloud computing service that allows end users to get licensed virtual desktops from a service provider via the internet.
The desktops are licensed on a per-user basis.
The company manages the backend for small firms who find constructing virtual desktop infrastructure too costly or time-consuming. Maintenance, data backups, and upgrades, as well as data storage, are often included in this management. 
Users have the option of managing these facets of the service on their own, or the cloud service providers themselves may take care of desktop application security and management.
DaaS meaning Desktops as a Service offers users the option to choose between a persistent or non-permanent desktop.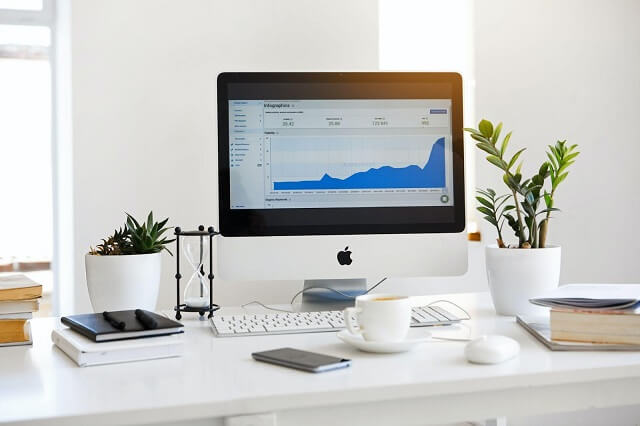 The desktop of a user may be personalized and saved in such a manner that it will always appear in the same way as it did the last time that user logged in. This feature is known as a "persistent desktop."
Desktops that are persistent need more storage space than desktops that are not persistent, which might cause the former to be more costly.
Non-persistent desktop: Non-persistent desktops are desktops that are wiped clean every time a user logs out of the system. These desktops are only a means of accessing shared cloud services.
Cloud providers may provide clients the option to select between the two, giving employees with particular requirements access to a permanent desktop and granting temporary as well as occasional workers access to a non-permanent desktop.
The Benefits of Using "Desktop as a Service" (DaaS)
Desktop as a Service, often known as DaaS, has a number of obvious benefits in comparison to a conventional desktop paradigm.
When using DaaS, deploying new active end users or retiring existing ones is quicker and cheaper.
More Quickly Setting Up And Taking Down Active End Users:
The desktop has been set up, and all that has to be done is to connect it to a fresh device.
For seasonal enterprises with spikes and declines in demand or workers, DaaS may save time and money.
Companies may also give their staff remote IT help, which cuts down on the amount of time their systems are unavailable.
DaaS devices are less costly and consume less power than standard desktops and laptops.
DaaS works on a range of operating systems as well as device types, which promotes the trend of employees bringing their own devices to work and puts the responsibility of maintaining the interface on all of these devices to that same cloud provider.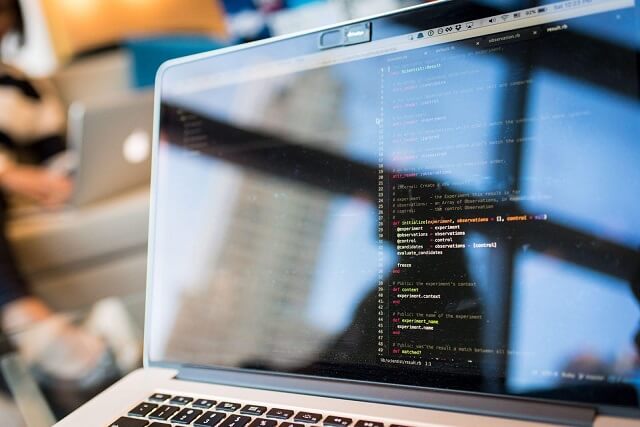 Due to the fact that the data is kept in the data center, the potential for security breaches is significantly reduced with DaaS.
If a portable computer or smartphone is lost or stolen, the connection to the service may easily be severed. Since no data is on the stolen device, a thief can't access sensitive info.
In a DaaS system, security patches and upgrades may be installed remotely on all computers at once.
Desktop As A Service: What Is It And How Does It Operate?
Desktop as a Service (DaaS) allows a cloud services provider to host the infrastructure, shared network, and storage in the cloud.
The cloud provider then streams a virtual environment to the user's device, where the user may access the data and applications on the desktop using an internet browser or other software.
Through the use of a subscription model, businesses are able to acquire an unlimited number of virtual desktops to meet their requirements.
Since DaaS relies on a centralized server to stream desktop programs, graphics-intensive apps have proved difficult to implement.
This is no longer the case thanks to advances in technology; currently, even programs like computer-aided design (CAD), which formerly required a vast amount of processing power to show content fast, can be simply executed with DaaS. 
Virtual machines may be moved from one physical host to another in only a few seconds, enabling graphics-accelerated or GPU-accelerated programs to continue operating without interruption when the burden on one server is too high.
Click here for more information on GPU acceleration. 
Any sector that makes use of 3D modeling, high-end images, simulations, or video creation stands to benefit from a GPU-accelerated workstation as a service (GPU-DaaS), which offers these capabilities. This technique benefits engineering, broadcasting, and architecture.
VDI provides IT greater control over desktops and security than DaaS. A company with specialized security or application demands may not find a cost-effective DaaS provider.
DaaS simplifies administration, increases flexibility, and reduces ownership costs compared to conventional approaches.
Creating a digital workplace may be done quickly and simply with the help of DaaS for businesses that want to provide employees the option of working remotely and flexibility with their own devices. 
As long as the user has the ability to log in from a variety of devices (including laptops), their desktop will be identical to the one it was before. They require nothing more than a connection to the internet.
There is no need for users to maintain their own backups or to be concerned about data being stored on a computer at work but not at home since the data is housed in a centralized, distant location.