Hulu has become one of the most popular streaming platforms among all age groups from the USA to Japan. The diverse genre and quality of premium shows, movies, dramas, and anime available on Hulu are far better than their counterparts.
Hulu is one of the oldest movie streaming OTT media services that had started Subscription-based services.
It is evident that you hate watching endless ads popping up on your screen in between your movie or Series and minimizing the fantastic experience. But with these five amazing ways, you can block the ads on Hulu for free.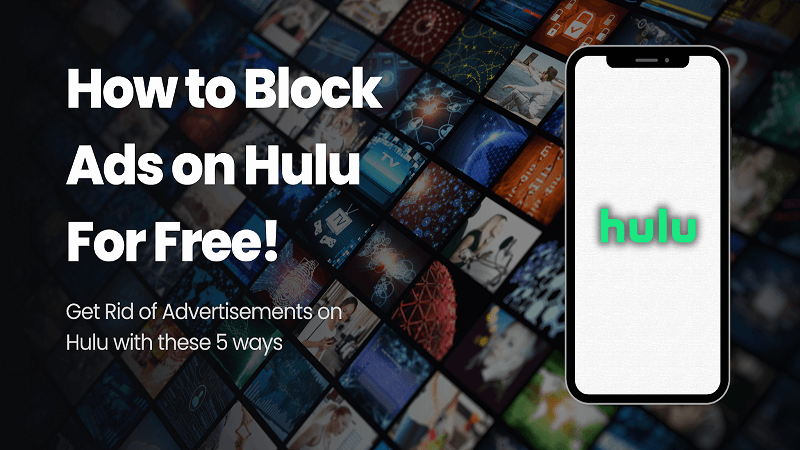 Note: These do not work on Live TV Channels on Hulu as they are live TV broadcasts with traditional ads that you cannot skip.
5 Simple Ways to Block Ads on Hulu for Free
If you like watching movies or live shows on Hulu, then there is only one thing that disturbs your Movie streaming experience, and that is popup ads. 
Do you know you can easily block or avoid those annoying ads from Hulu? Buying a premium membership of Hulu is one of the options, but it is certainly not feasible for everyone.
But there are some of the best possible ways to block ads on Hulu for free.
But wait! Are you in hurry?
If so, you can watch this short video tutorial as well and bookmark this post to read anytime when you have time.
Here are the top 5 outstanding methods to block ads on Hulu: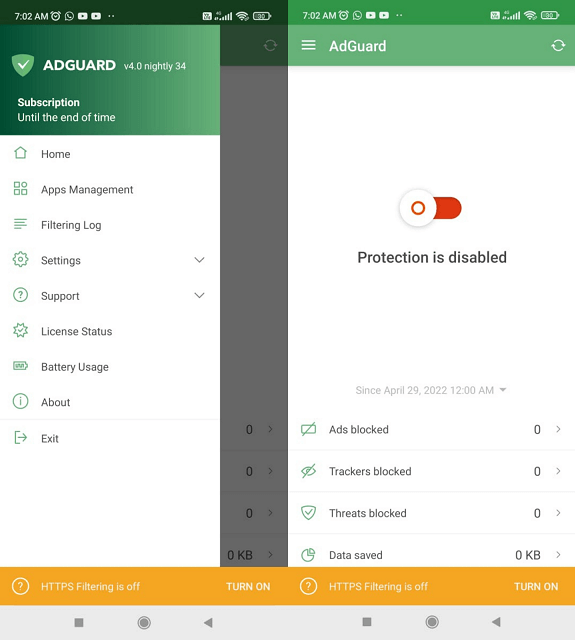 Adguard Premium is an ad-blocking software & application which removes the irritating ads while streaming your favorite shows on Hulu. This application is easy to download and user-friendly. 
You don't have to root your device to download this fantastic app. This app block all types of ads from every platform. You can apply filters to the website where you don't want to see ads.
Also Read: 7 Best Free VPN Extension For Chrome In 2020
With tons of amazon features, Adguard premium is our highly recommended app for blocking Hulu ads.
Adguard Premium is not available on the google play store due to its unusual policy. Adblockers block the ads, which is the only source of streaming platforms that's why blocking them is wrong.
This is why Adguard premium is not available on the google play store. You can download it from a third-party website.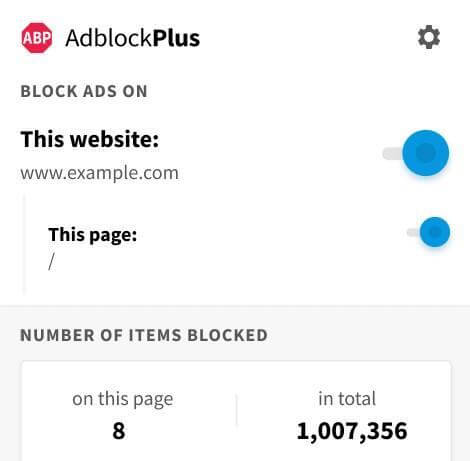 Adblock Plus is a browser plugin that you can use as your browser extension. This is a free tool for blocking unnecessary ads on Hulu and other streaming platforms.
Adblock Plus doesn't block the ad completely; it just replaces the annoying ads with a blank screen. If you don't mind watching the blank screen instead of actual ads, then Adblock Plus is a boon for you.
The only con of Adblock Plus is that some movies or videos do not play when you use the Adblock Plus extension. In that case, you can temporarily disable the plugin and enjoy your favorite movie.
Adblock Plus might not be the best solution for some of you. That's why we have other free options to stream ads-free movies & shows.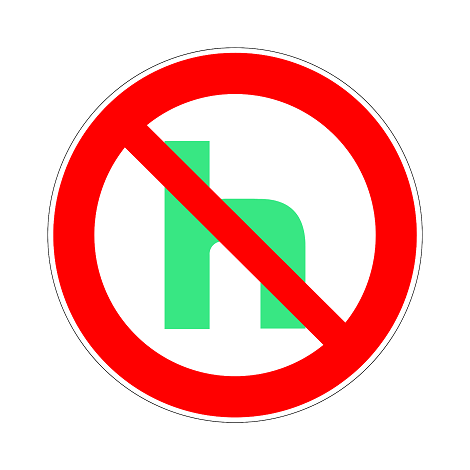 The Hulu ads which irritate you a lot can be blocked with this free chrome extension. Hulu ad skipper detects if there's an ad on the Hulu streaming screen and automatically skips the advertisement if it finds one. 
Just search on google and add it to your chrome extension. The only con of Hulu ad skipper is that it only works on google chrome as this is a chrome extension.
Hulu ad skipper is a free extension, and it is easy to use. Just activate your Hulu ad skipper while playing movies on Hulu and see the magic.
The most practical and easy method to get rid of annoying ads faster is by refreshing the Hulu page itself. The ads on Hulu vary from a minimum of 10 seconds to a maximum of 4 mins.
When you refresh the page, the ads automatically shorten. Suppose you get 4 min ad and waiting 4 min between your show is very frustrating; in that case, just refresh the page the ad length will get short.
For those who don't want to install any plugin and don't want to download any app, whether it is paid or unpaid, for blocking ads, then this method will work best for those individuals.
This trick might not block your ad, but it shortens the ad length, which is still better than watching a whole lengthy ad.
#5. Skip ads by opening two tabs
Yes, skipping the ads without using any paid app or plugin is possible with this easy trick. Just open two different tabs of the same show or movie. Then mute the second tab and fast forward it to some point where ads might show up. 
Click on your first tab and savor your favorite show. If ads pop up on the first Hulu screen, then mute that screen and open the second screen, which you had fast-forwarded. 
Go to the point from when you were watching on the first screen. Since the second tab was fast-forwarded, its ads had already played.
This way, your can watch your favorite movie or show uninterrupted. These kinds of tricky steps are the cheap solution for watching ad-free movies on Hulu.
Avoid Ads altogether by purchasing Paid Hulu Membership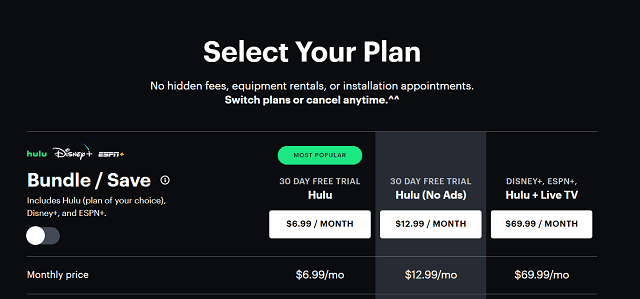 If none of them are working for you, or you don't mind paying more to stop ads from Hulu, then purchasing premium Hulu membership is the best option. Hulu basic is priced at $6.99/Month, and Hulu (No Ads) is worth $12.99/Month. 
Buying paid no-ads membership is the best option if you don't want to use adblockers. This is not free, but spending a little extra is not an issue if you want a less irritating movie streaming experience.
Final Verdict
There are multiple ways to block ads on Hulu for free, but Adguard premium stands out because of its over-the-top features, which other adblockers lack. Using the tips and tricks written above, you can enhance and upgrade your movie-watching experience. 
Ads on Hulu live TV can't be skipped or blocked as they are traditional advertisements. Enjoy your favorite movies and shows on Hulu without ads and improve your OTT streaming experience.