Getting your files organized is one of the best ways to keep things the way you want them to be, at least on your computer. You don't have to dig into all the folders on your computer to find a single file, doing those unnecessary clicks that take away all your productivity.
If you spend even a couple of minutes finding the right file, you are wasting the valuable time that you can spend doing some productive tasks.
The document list always keeps on growing steadily, and you will have to save them in an organized manner now or later.
Wait! Are you in hurry?
If so, you can watch this video and bookmark this page to read it later.
So, here's the list of things that you can do to store your files, folders, and documents systematically on your MacBook.
Clear Clutter from Mac
In the process of storage optimization, you must have come across the Manage option that allows you to remove clutter by deleting files that are no longer required. A managing window will give you four different data management options that include moving data to iCloud, emptying the trash, and reducing clutter.
Deleting unnecessary files will help to speed up your device, but the question is how to do it in macOS. Well, you can do it by tapping the Apple menu. Next, navigate to the About this Mac, click Storage, and then select Manage.
You can even watch the volume that each application is consuming and delete resource-hungry apps.
Delete Files from the Desktop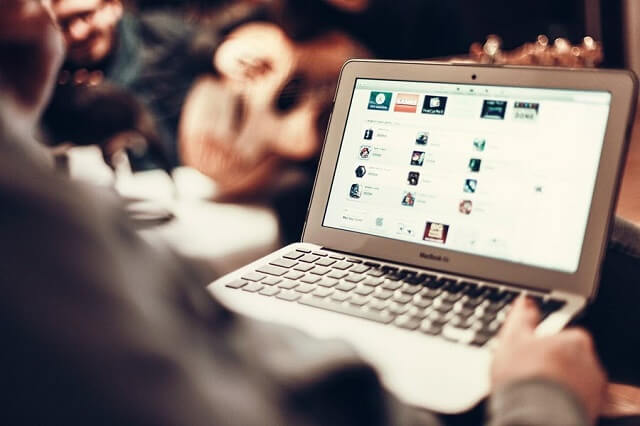 Keep your desktop clean so that it doesn't display anything except the wallpaper. However, you can put the Trash bin somewhere in the corner so that it doesn't get highlighted each time you tap on your desktop.
You can store a couple of files on the desktop occasionally for a shorter period, but temporarily. 
Before you delete unnecessary files from your Mac, make sure that they are not storing any important information that you may need later. Removing the files from the desktop will make your system look more organized.
Getting rid of desktop clutter will help with more than just a better file organization. Less junk means better overall performance and longevity.
Stack Files for Automatic Maintenance
Stacks is a feature in MacBook that allows you to group files by date, king, or tags. If you select to store files by kind, all the presentations will go in one stack and images in another.
So, when you have to search for images, you already know which folder to hit to get the right file. 
To turn on stacks on your Mac, click the desktop, choose View, and then select Use Stacks. Alternatively, Control-click the desktop and select Stacks or press Control + Command + 0 to open stacks on macOS.
Name Your Files and Folders Systematically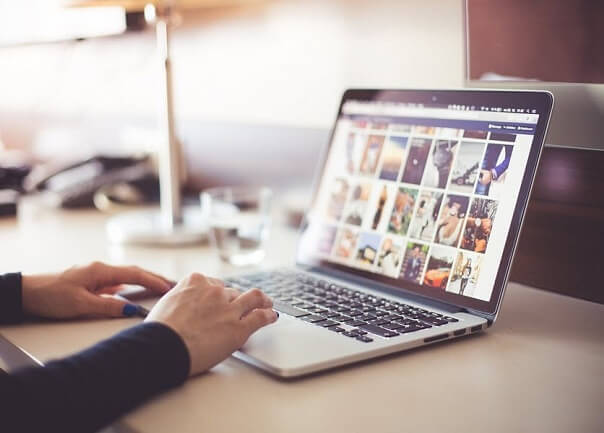 The main objective to organize files and folders on the computer is to easily find what you are looking for. Naming conventions play an important role in saving the files, and you need to put some thought into it while naming them. 
The advantage of naming files in a well-structured manner will allow you to pick them up directly when in need. This way, you will not require to randomly pick any file and open it to access its data.
Make sure to save the file by the type of content that it stores, date, and month if required. 
Save Files within Subfolders
Saving files within subfolders will give more maintenance to your system. When you store files in a subfolder, you will be able to filter your research by type, category, month, year, and so on. How you save your work files depends on how you divide your tasks into logical units. 
If you want to save your office data, you can even save subfolders by domain such as /marketing, /sales, /product, /finances, /strategy, /reports, /projects, /technology, /systems, /planning, etc. With logical grouping, you can find your files quickly without wasting time.
Organize Files in the Finder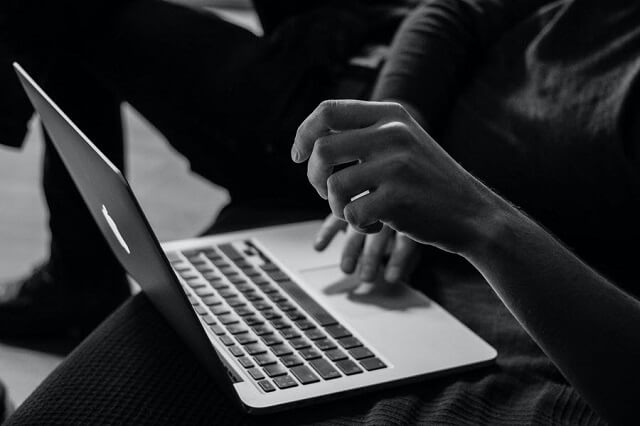 Finder, the home base for your Mac, is displayed by a blue smiling face that seems like some emoji. The Finder window is a popular place on MacBook as users normally hit there to find almost everything stored in the system.
You can use the Finder window to organize files, folders, and documents on your Apple computer. You can even tag the files and folders to quickly find what you are searching for. 
The best thing is that the tags feature works with all the files and folders whether you Store them in iCloud or your system. When a file is open, you can tag it by holding the cursor to the right side of the document title and then pressing the down arrow key, clicking the Tags field and entering a new tag, or picking one from the list.
To tag a new file while saving it on the computer, Click File, tap Save and when the Save dialogue appears, click the Tags field, enter a new tag or pick one from the list.