Almost every people has their own smartphone in this modern era. Most of them use the android OS. Android is the most commonly used operating system in smartphones, and it is easy to use as well. We download different apps from play store and use them. Do you know there are many best apps not in Play Store? I will reveal the best android apps not in Play Store.
Everyone who owns an Android phone download the apps from Play Store since it's a widespread practice however, there are still a ton of amazing Android apps that aren't in the Play Store and I am going to show you these incredible apps. Now, we will start our list of best android apps not in the play store.
Why are these apps not in the Play Store?
Now you will think if these apps are very impressive, then why are they not in the play store? Well, the answer is straightforward because the play store has stringent rules and developers have to follow them to upload them on the play store.
Developers always try to offer something better to its users so that people can take benefit of their applications and appreciate their work, but play store do not accept some of the developments. That's why they do not publish their effort on play store, but these apps are very unique. You should read these best android apps not in play store.
But there are many apps on the play store that contains virus and other malware. I have listed all these apps. You can read malicious apps list and remove them from your smartphone.
Best Android Apps Not in Play Store
Now, we will discuss these best android apps not in play store one by one. Make sure to read the full article to understand clearly. Let's take a look at these applications:
Note: Before installing these applications, make sure to enable unknown sources in the setting.
1)

HiShoot2i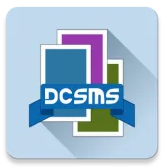 HisShoot2i allows you to play screenshots into smartphone frames, but it takes it a step further by allowing anyone to create template most of the templates can be found on a telegram channel called high shoot templates. You go on that channel scroll through until you find a screenshot template that you like, then you download the apk that's right below it.
Once installed, open the HiShoot2i app, and you can find the templates by tapping the Gallery icon and then default from there. You select the template that you downloaded go back, and then you can add a screenshot within the device frame by tapping the plus icon and then for a screenshot and. Then, you can find the screenshot within your files.
You can also edit the background shadow frame glare and badge. Once you're done you can save the image and upload it to whatever you'd like. There are other apps on the Play Store that function similarly, but none of them take it to this level.
2)

Blokada

One of the most annoying things within free applications or websites are intrusive ads. Now, look, I have nothing against developers trying to make money off their apps games or websites, but there are a few that take it too far . I'm talking about free games that have non-skippable video ads on every other level.
There are many free applications that place large banner ads in the worst possible spots. So, I set out to find a great ad blocker that not only blocks intrusive ads but also stops trackers. This adblocker is named as Blokada. If you use chrome on PC then, I have written on best ad blocker extension. You can read it as well.
Blokada is one of the best ad blockers I have ever used, and it's open-sourced. Once you download it, you toggle it on, and it'll create a VPN interface to block ads across all your apps. If you are worried about the irritating ads, then you should try it out to get rid of the ads.
3)

Bromite

I wanted to show up a chromium-based browser that is focused on enhancing your privacy as you surf the web and also includes an ad blocker. It's called bromite, and it has a few more features that Google Chrome doesn't have. So, for example, you can play videos in the background for websites that Google Chrome doesn't support.
It has a native ad-block engine with filters from easy lists you block origin etc and as I said before, it has more privacy settings such as support for DNS over HTTPS, which should significantly increase your user privacy since your DNS query will have an encrypted connection.
You'll also have higher security since it'll better protect you against men in the middle attacks Google Chrome does have this feature but it's disabled by default on their Flags page plus bromite lets you use other third-party hosts.
4)

Viper4Android

VIPRE4Android has been around since the golden days of routing, and it's still going strong for those who don't know what VIPRE4Android is? It's a tool that will enhance your smartphone's audio, no matter if you're using headphones.
The phone speakers, a USB connection or a Bluetooth device. You can modify the sound to the extreme for example, if your wireless headphones don't provide that much base, you can increase the base frequency.
You can also make the sound even louder if your headphones don't get that loud if you want to surround sound then you got it. There's a compressor, an equalizer amplifier etc. It's a very feature-packed sound app. There are even some options that I have no idea what they do, but for an audiophile, this app is gold. I recommend it.
5)

AppScope

Now, I want to discuss isn't an apk but a progressive web app called App scope, and it's a market place filled with web-based apps that you can download for those of you who aren't aware web-based apps mimic the same functionality of regular native apps. But they take up less storage space on your phone.
So since they're small in size they're pretty good alternatives for installing apps you barely use. For example, instagram has an app size of 84 megabytes, but on the PWA version it's just using the google chrome app as the base, and you can do most of the same things that you were able to do on the regular Instagram app.
So you can think of App scope as the App Store for progressive web apps. Go to your browser lookup appsco.pe in the search engine and then select add scope to your home screen then add again and you'll find the marketplace in your app drawer once you open it you can tap on an app or a game that you'd like to install.
6)

Lawnchair 2

I know this app is already on the Play Store, and it's very popular. However, if you downloaded it from the Play Store then, you don't have all the latest features. I mean the last time the beta version was updated on the Play Store was back in December of 2019 however, the truth is that the developers are still updating it on 8th became a year, and they're calling these versions pre-alpha.
Obviously, you may experience a few bugs if you use the pre-alpha version, but if you do encounter a huge flaw, then you can revert to the previous version. If you want to look your smartphone better then, you should try out this fantastic launcher and enjoy its incredible features.
7)

LiveNetTv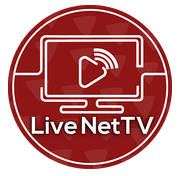 One of the most popular applications is LiveNetTV, since I am personally using it for more than two years. Who doesn't know about it, I explain it. It provides you international live TV channels, and you can see in HD quality.
You can easily watch TV channels, shows, dramas and everything you see on the television. There are many TV, comedy, sports, news channels out there. You will enjoy this fantastic application. I don't know why this amazing application is not on the play store since it is one of the most popular TV app ever on the internet.
It contains more than 750 channels, and you can watch in high resolution. It is completely free and doesn't have to pay any money to use this app. But you will face difficulty in ads. However, you can use adblocker to block ads and enjoy this app.
8)

Tube Mate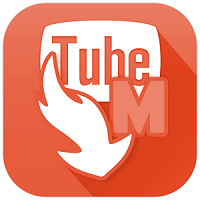 It is another very popular video downloading application ever, and it is very famous among the users. You can download youtube videos and other video platform clips. You can easily save your videos directly into SD card or gallery since youtube does provide this facility to its users. Millions of users around the globe download it.
Almost every user installs TubeMate since they want to download or save their desired youtube videos, and they can watch them later on as well. You can save videos in high resolution.
It is free of cost and can easily save your videos. Downloaded videos go to the internal storage of the phone, but you can change the download path. It's UI is straightforward, and everyone can use like youtube.
9)

Snaptube

Snaptube is also a video downloader tool for the android operating system. It is available for other OS as well. Like Tubemate, you can easily download the videos from the online video platform. But this amazing application can download clips from the Facebook, Instagram, youtube, etc, and many more.
You can easily download your desired videos in HD quality like 2K, 4K, and in other qualities. Then, you can watch your downloaded videos whenever you want. This app is very convenient and easy to use.
Moreover, you can search on it since it has the ability to search. This application is completely secure, i.e, it does not contain any virus or malware.
10)

Vidmate
Vidmate is one of the very powerful video downloaders. Instead of using tubemate and snaptube, I recommend it to use since it is more effective and straightforward to use. It contains so many features that other video downloader tools do not contain. If you want to download the complete Youtube Playlist then read my article.
Moreover, you can easily download apps and games in one click and it is a very incredible feature of vidmate. Its user interface is very simple. The user does not need to be educated to use this fantastic application since it is effortless to use.
You can download videos from youtube, Facebook, Instagram, and many other platforms. Easily download videos in high quality. It provides you a facility to download the whole playlist of youtube videos.
11)

Last Launcher

The next one in this list is Last Launcher. As far as customization is concerned, you can select particular applications, and increase their size or decrease them and color code them.
In case you want to identify them quickly, but that's all and it's just a list of all the apps that your phone has an essentially, that is you supposed to be a replacement for any other launcher. It's cool, and it's different in case you're looking for it check it out and try it.
12)

Vector Camera

Vector Camera is an application that you know uses real-time effects apply it to what your camera is pointing at now. These effects can include anything from this crazy AI matrix look with everything that the camera sees replaced by texts, and certains animations of texts falling on the screen.
You can obviously click pictures in high quality as well, and there are a lot of settings that you can configure, or you can also select images that have already been clicked and are saved in your gallery.
There are a ton of effects and all of them provide a real-time view of what they will essentially do so it's a cool camera app to try ou.
13)

F Droid

The next up is an application called f-droid, which is a community maintained software repository for Android, which means that it is similar to the Google Play Store. You can download applications from it now, this is a very well-respected application in the Android community.
Some of the applications in this list are from this very store so in case you want to find out more applications that are cool and are used but are not available on the Play Store you can check f-droid out and enjoy the great applications here.
You can also read the best Samsing Gear S2 Apps to download for your smartwatch. I am sure that these apps will save your time and effort.
14)

Aptoid

If you are looking for an alternative to google play store, then Aptoid is the best application for you. I have personally used this amazing app and loved it. Not only I but millions of users are still using this app. It is an alternative to play store. It contains all the applications that the play store contains.
The plus point of Aptoid is that it contains additional unique applications that the play store does not have. You will find all the applications here. It is a repository of android applications. Many developers publish their applications on Aptoid.
I love this app since it contains no restricted app. It is an independent Android app store ever. You can create and manage your app store here easily.
15)

XDA Labs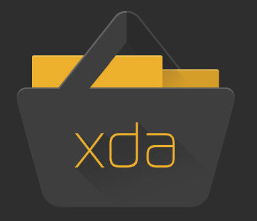 Now in case you're an Android fanatic of literally any timeframe, you must know about XDA developers and XD Labs. This is an application from the guys over at XDA where you can browse through the latest Android news applications that may or may not be on the Play Store.
Also Xposed modules in case you have the Xposed installer installed and your phone is rooted and also collection of really cool wallpapers.
Now just like f-droid this is another replacement for the Google Play Store you can find applications here that are not on the Play Store however are still good and you should still end up using them so definitely check it.
16)

Tachiyomi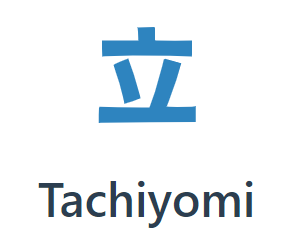 Tachiyomi is the best manga reader that is present for Android devices out there. So I have been through a lot of Reddit pages when I was looking for these applications and a lot of people who are recommending tachiyomi for this very reason.
As it's the best manga anime reader so you've got several catalogs and extensions that you can download and within these applications, you can find different types of manga and anime pieces.
You can also configure the way you read them in the settings and all in all seems an obvious clutter-free application that it you know does what it's supposed to do so definitely check it out.
17)

Wrong Pin

Essentially just like the name suggests, this app monitor failed login attempts, and if too many failed attempts are done, then the app automatically shuts down your device. Now, this seems very handy, and you can configure a lot of different things inside the application.
However, the only catch is that your device has to be rooted which is why I cannot demonstrate this application to you guys because I have not yet rooted my Galaxy S ten, but all in all it's an excellent concept, and it seems to does what it says so definitely check it out and let me know if it worked for you.
18)

MiXplorer

MiXplorer is essentially an all-in-one file manager for your phone, and that will take you through everything, whether it is extracting files or you know installing stuff on the root folder of your device. This is an application which is a file manager but is not available on the Play Store.
It allows you to do anything and everything that you would do. You can also download a ton of different add-ons as well as to configure the button styles and everything and all in all it's an excellent file manager that should be on the Play Store .
19)

Frost Icon Pack

Frost Icon Pack is an icon pack that is not available on the Play Store astonishing as to why but this is probably one of the cleanest white icon packs I have ever seen. It looks particularly good when it comes to using them with black wallpapers, especially on AMOLED screens.
This frost icon pack has a lot of icons more than 3000 icons, and all of them are super high-resolution, and they look exceptionally. So, you can definitely check it out.
20)

Moonlight

Last but not least, we've got something called moonlight, which is essentially a game streaming service that allows you to stream your PC games straight through your smartphone using just Wi-Fi. Yes, there are a few prerequisites that such that your PC has to be running a GeForce card from Nvidia however, the app is just so simple to use.
You can play games like Forza horizon 4 or GTA 5 or any game that is on your computer on your phone. The only prerequisite that seems to matter is a good internet connection.
If you have pretty good internet, you could connect the controller to your phone again using Bluetooth and have a very seamless remote play experience of titles that you know are not out for mobile phones, yet it's a cool concept, and I was honestly amazed when I saw it. So, these are the best android apps not in play store.