There are many tools available on the web which are used to convert video file (.mp4) to audio (.mp3) file easily. But wait! Do you know, we can perform this task using VLC media player.
VLC is the most commonly used media player with more than 3 billion uses around the globe. It contains massive features including converting files from one extension to another.
In this short guide, we will see how to convert mp4 to mp3 on VLC. This post also includes how to YouTube videos directly to MP3 instead of converting.
Also Read: How to Install on Windows 10?
How to Convert Mp4 to Mp3 on VLC?
Changing video to audio is a few steps far. Now, I will show you step by step guide on converting mp4 to mp3.
I am using the 2.2.8 version of the VLC media player for this guide but it will work for all the versions. If you face problems, let me know in a comment.
Method
Follow every single step to convert audio to video using VLC:
Open VLC media player.
Click on Media > Convert/Save, or simply press Ctrl+R to open the same.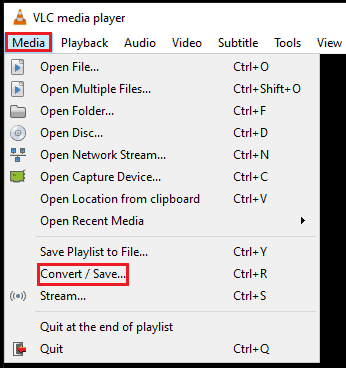 Add the .mp4 file, you want to convert, by clicking on Add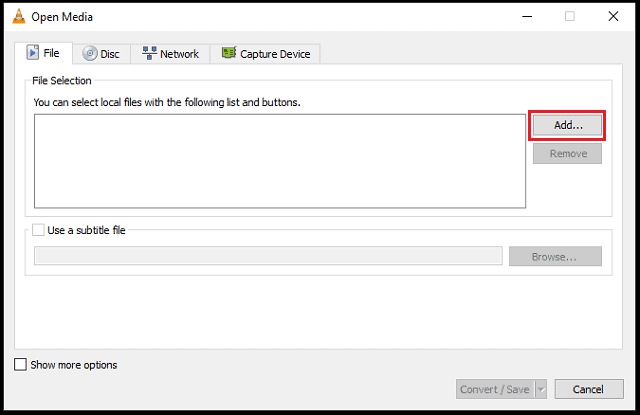 After selecting the video file, click on Convert/Save.
Choose Audio – Mp3 in the profile section then, click on edit selected profile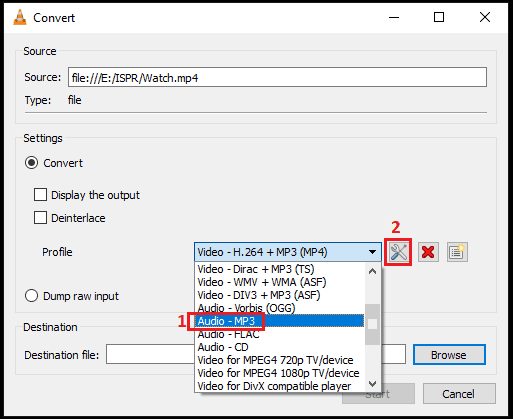 Make sure that Mp3 is selected in the Encapsulation section.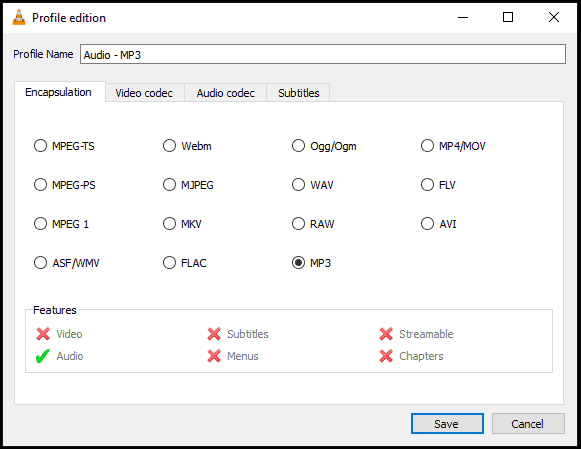 Note: You can not only convert mp4 to mp3 using VLC but also WebM, mkv, Wav, AVI, etc. This is an all-in-one tool to convert video to audio.
In the Audio codec section, select Bitrate and channel. Then, click on Save.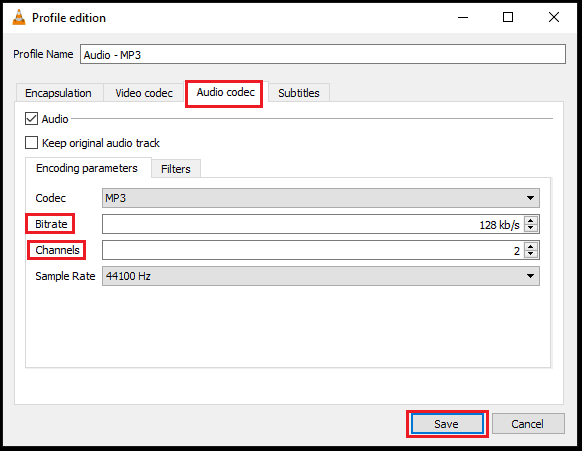 Now, choose the destination and click on Start.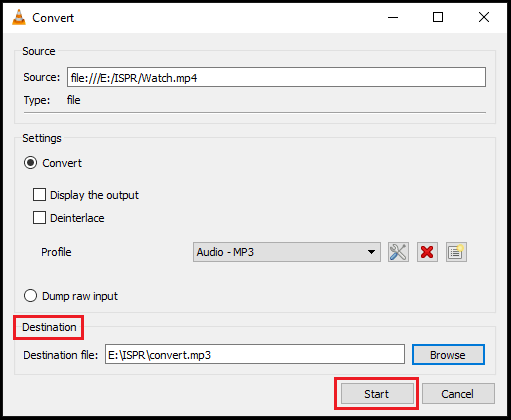 Now, wait for the conversion to complete.
When the conversion is done, you can check on the same destination that it has converted to mp3.
That's it.
It is important here to note that it will take more time to convert if the duration of the video is longer. This was the complete process to convert .mp4 file to .mp3 file.
How can I download YouTube videos directly to MP3?
Instead of converting the video to mp3, I will teach you how to download youtube videos to mp3 format directly.
Personally, I don't recommend any special software to download YouTube videos as audio instead you should use free MP3 Downloader online services to download YouTube videos in mp3 format.
Besides converting videos to mp3, these services also let you cut the video as well. It's more than just a converter.
Just copy the link of the youtube video and paste it. It will first convert and give you the link in less than a minute. It is the best way to download youtube videos in audio format.
Also Read: Top 10 Amazing Websites That You Never Knew Existed
Frequently Asked Question
Is YouTube to mp3 Safe?
Yes, it's safe and legal until you don't misuse it. Usually, free online services let you download the without any signup. If you are asking to sign up then, I suggest you not register.
What are the best youtube to mp3 converters?
There are numerous free online converters but I suggest ythub, keepvid, ytmp3, and yt1s since these are fast and don't ask for a signup, at the time of writing this post.
Can I upload mp3 to YouTube?
Absolutely, you can upload a .mp3 file to youtube since YouTube supports it. FLAC, M4A, MP3, OGG, and WMA are the supported formats for uploading a video.