While using the internet we watch several videos. While watching videos, we like particular videos very much and want to save them on our devices.
Here, I have discussed the best YouTube video downloader tools so that we can watch them again later on and share them with others. Also, some of them allow you to convert videos from  YouTube to mp3.
YouTube is the number one video platform in the world. People watch millions of videos every day on this search engine. With the help of videos, we can solve our everyday problems. Users, related to any field, can enhance their knowledge.
There are many software and online tools that provide you a faculty to download videos from YouTube but many of them are paid and you have to buy their premium membership to use their services.
In spite of all this, many free online and offline tools are available for this purpose and provide you with a facility to save your favorite videos.
In this article, I will show you the best YouTube video downloader tools and software which you can use to download YouTube videos free.
Best YouTube Video Downloader
Now, we will talk about the tools that you can use to save videos on your device. Read all the tools, use them, and share them with others as well.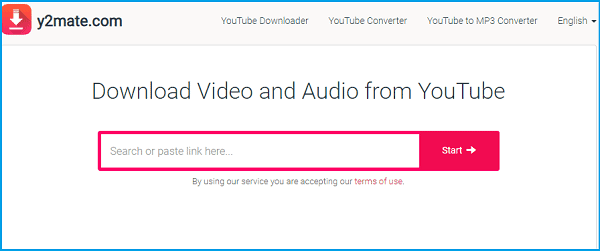 The first free tool that you can use is y2mate and this is a very popular tool among people since you can download YouTube videos free of cost and that is a great opportunity for us. Moreover, you can even download Facebook and Dailymotion videos for free. You can convert videos with the aid of this amazing tool.
Just copy the URL of the video and paste into the y2mate and your video will start downloading and you can watch it at any time.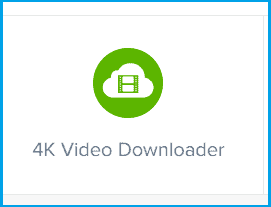 It is another useful tool to download YouTube videos. It can even download high-resolution videos like 4K. This is software and you have to install it to download videos from this tool. It allows you to download videos, playlists, channels, and subtitles from the videos that are the most amazing of this tool. Get four features in only one place.
Download and install the tool from here. Copy the video URL and paste it into a 4K video downloader to download the video.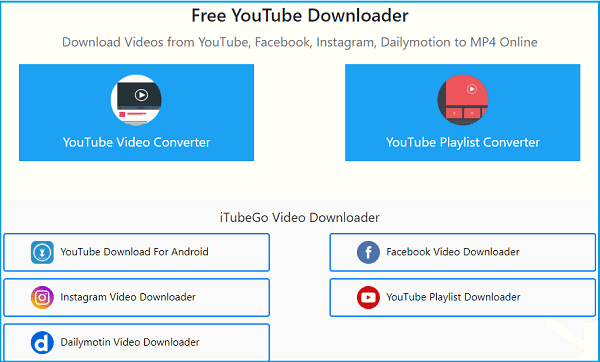 This is also a very popular and useful video downloader tool. It contains many features i.e, downloading YouTube, Facebook, YouTube playlist, Dailymotion, Instagram videos, etc. Many options are available in this amazing tool. You should try this tool since it contains all the features you need.
KeepVid almost supports 1000+ online video websites and you can save videos in your system in only one click.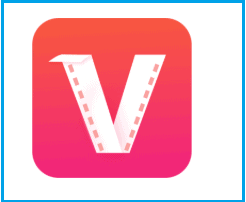 One of the most popular YouTube video downloaders among users is Vidmate. This application is downloaded by almost every user who uses YouTube. You can save YouTube, TikTok, and music files easily with this tool. It is free and you don't have to pay any money for using this app. You can download videos of high quality and it also provides you a chance to download Facebook videos as well.
You must try out this app on your android smartphone and you will be free to worry about downloading the videos. It is the best YouTube video downloader tool.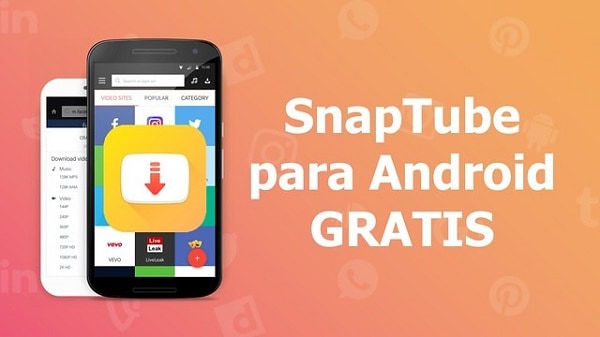 Snaptube is the next famous tool used for downloading YouTube videos. You can download videos of high quality like 1080P, 2K and 4K, etc. It supports more than 50 video sites to download videos in very high quality.
Snaptube also provides you with a very nice UI to meet your demand. Even a common person can easily use it to download the videos and will not face any difficulty in this regard.

The next tool on this list is Videoder, an amazing video downloader tool. With the help of this tool, you can even make a collection of your own videos. It also supports 1000+ video websites to download high-quality videos. With the 40 million downloads, you can think that how popular this tool is.
This tool is compatible with all devices like android, windows, Linux, etc. You should try out it at least once.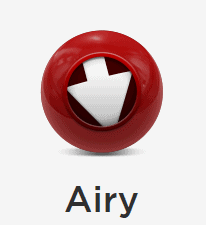 Airy is another video downloader tool. You can save your videos or music and watch them whenever you are free. This tool is made very simple and almost every user can easily understand its UI and will be able to use it. It supports the following formats:
It supports all the qualities of the videos and is able to download the whole playlist on YouTube in a simple way.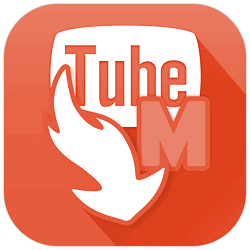 It is another best YouTube video downloader tool that you can use for this purpose. It also supports all the qualities and you will not face any difficulty to download the videos. If you did not like the tool above mentioned then this can be the right choice since it provides all the features available in paid tools.
You have to download this amazing tool to use this app for this purpose. Tubemate is free and does not demand any money.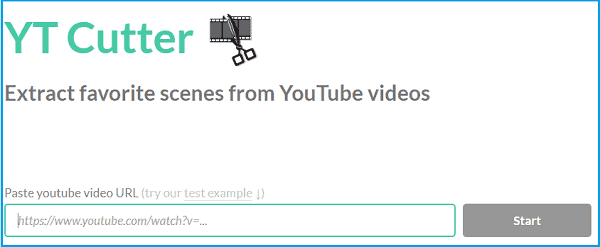 Now you will think this article is for downloading YouTube videos and not for cutting the videos. But sometimes we only need a certain part of the video and not a whole video. YT Cutter performs the same task for you. It can cut the video from anywhere you want and then you can download only that part of the video.
This is a very useful tool and you should try this program to download the selected part of the videos free of cost.

Itubego is the next on this list since it also works the same. It is the best HD Video Downloader to save videos from 10,000+ streaming websites and this is a huge amount of websites. Download audio and video files at a very high speed for free by auto-detecting the URL and retaining the original video quality.
You can easily download the audio and video tracks with no effort. This is another useful tool to download videos.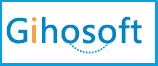 Gihosoft TubeGet is another useful tool you can use to download YouTube videos. I think it is one of the best YouTube video downloaders free of cost. It has the ability to save your desired videos in High Definition and you can watch them anytime and anywhere. You do not need any internet connection for this purpose.
You should try this amazing tool to save videos as well as any kind of music file. It supports many video websites where you watch videos like YouTube, Facebook, Instagram, etc.

VideoProc is a famous video downloader software. It can convert video formats and give you a better quality result. You can even do video editing by using this amazing software like video cutting, merging, cropping, many kinds of effects and rotation, etc. This is what you can do with this tool besides downloading videos.
Moreover, you can do complete video editing along with advanced features. You can say that it is a complete video package.

You can enjoy YouTube videos and music offline since it will download all the videos you like. YTOffline is a YouTube downloader that provides you a facility to save YouTube videos & audio to your PC, your smartphone, and tablet. You can download YouTube videos in MP4, WEBM, 3GP, and M4A formats. It is fast, 100% free and especially there are no registrations.
YTOffline is a useful online YouTube video downloader tool and converter. It is one of the best and easiest online tools which allows you to save your YouTube videos in high definition.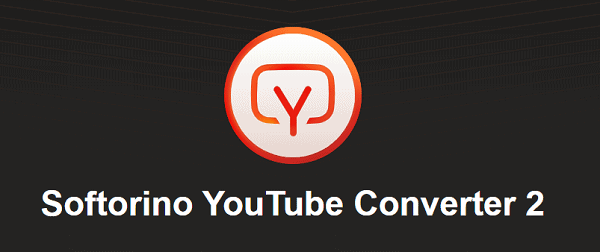 This amazing tool can download videos in high definition and can convert them to MP3 easily. It supports almost all online video platforms like Vimeo, YouTube, Dailymotion, Instagram, and many more. It even supports the iPhone and other devices. Use this tool and enjoy the videos when you are offline. It is also one of the best YouTube video downloader tools.
It can convert videos to MP3. Download your desired YouTube videos in high definition like 4K, 8K, etc. Copy the URL of the video and paste that link into it.

Another simple YouTube video downloader is BitDownloader. You can easily download it without any worry. Its interface is very simple and anyone can use it to download videos. It is a free tool and provides you with fast-speed downloading.
Just copy the URL of the video and it in BitDownloader. Your video will start downloading at a very fast speed but it depends on your internet connection.

Users can easily download YouTube videos in MP3 format for free using an mp3 downloader. It's very easy to use and only requires a few simple steps to get started. There is no need to install a particular extension and overload your web browser.
Just copy the URL of the Youtube video and paste it into the search box, select your preferred quality in the MP3 section, and hit on the Download button.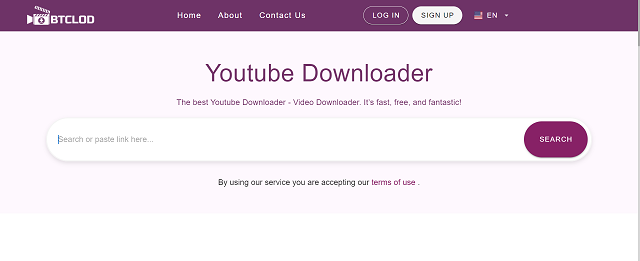 BTCLOD YouTube downloader is a powerful tool that makes it easy to save your favorite YouTube videos. This tool allows you to easily and quickly download YouTube videos of any length, free of charge.
You can even download the YouTube video in MP3 format by navigating to the MP3 Download tab.
As an alternative to BTCLOD, MP3 juice is a better choice. It also allows you to download YouTube videos in mp3 format.
So if you're looking for an easy and quick way to download YouTube videos for free, look no further than BTCLOD.
Motionbox is one of the newest online video converters available on the internet. It is easy to use and does not need an individual application to work.
Converting YouTube videos is just one of Motionbox's features. You can also edit the video you are trying to convert before exporting it as an MP4.