In Today's era, the data of the user is the most important thing. Also, the security of that data is more important. You have to protect it from viruses, hackers, malware, etc.
There are many programs that are available to secure your data and we call them antivirus. In this article, I will you what is the best computer virus protection and these will be free.
Advantages of Antivirus
There are countless advantages of antivirus but I will only highlight some of them:
1)
Data Protection

:

Security of data is the main function of any antivirus. They protect your data from any kind of viruses. Also, they detect viruses and notify you to remove them quickly.

If your system contains sensitive data then, you must protect it from malware. You can use any free antivirus in the below list.
Also Read: Windows 10 Privacy Settings to Turn Off
2)
Internet Security

:

These programs not only protect your data from viruses but also provides you internet security as well. Latest antiviruses are updating constantly to ensure the safetly of the user.

If you visit any site that contains malware, they alert you to leave that website as soon as possible to avoid any issue.
3)
Security Against Hackers

:

Hackers are becoming very clever day by day. They try to trap you via spam emails, corrupted files, websites, etc. When you open any malware it means you are giving them access to your computer.

There must any third-party software in between to prevent hackers or any unauthorized person, antivurus.
4)
Protection from Removable Devices
Removable media is the most common source of the virus. If they contain any file which is infected, and you plug it with your PC then, it can seriously harm your computer because the virus has the ability to multiply.
Antivirus forces you to scan any media device before you perform any action. In this way, it protects you from viruses.
5)
Notices System behavior Against Malware
Updated antiviruses keep observing your system's activities. If there is wrong with something, they immediately notify you to fix that issue to prevent any serious problem.
What is the Best Computer Virus protection?
After discussing the advantages of antiviruses, I will guide you about the best free antivirus programs.
Price: Free, and built-in
Microsoft defender is the built-in free antivirus in the Windows 10 operating system. It will protect your computer from spammers, viruses, malware. If you are using windows 10 then, this antivirus is enough for you.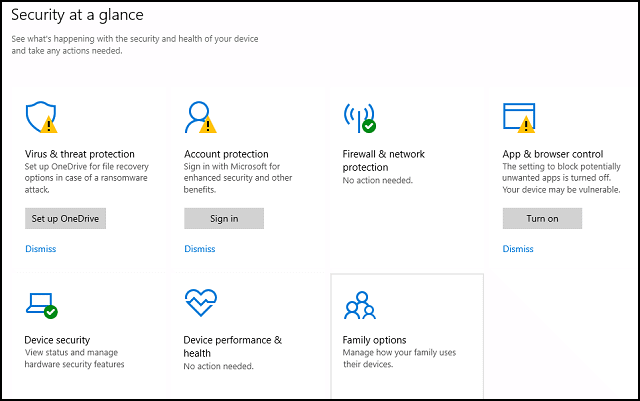 You can configure the settings according to your taste. It automatically removes the suspicious files.
You don't need any other third-party software when you have this built-in antivirus by Microsoft. You can safely share files, surf the web, send & receives files, etc.
Price: Free
Bitdefender is the lightweight, and award-winning antivirus on the web. Its free version is so powerful that you don't need to buy its premium membership.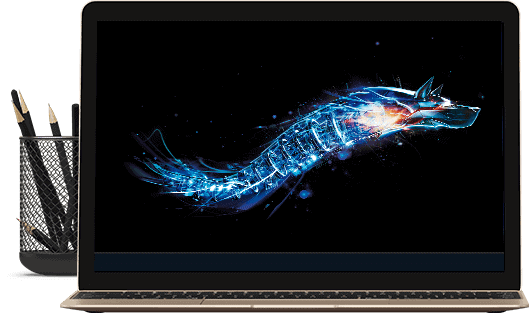 It has the capability to protect you against modern e-threats. If you have an older computer (low specifications) then, this free antivirus is enough for you.
This is the free version of Bitdefender with awesome features like lightweight, high performance, real-time threat detection, virus scanning, malware removal, etc.
Also Read: 7 Best Free VPN Extension For Chrome in 2020
This program can be the best choice for you if you don't like Microsoft defender. Its free version provides you protection against internet fraud.
You will not need any other antivirus once you have this one. So, give it a try.
Price: Free
Avast is the most popular among the users. It is lightweight as well and has a lower effect on your system resources. Avast is available for Windows, MAC, iOS and completely free of cost.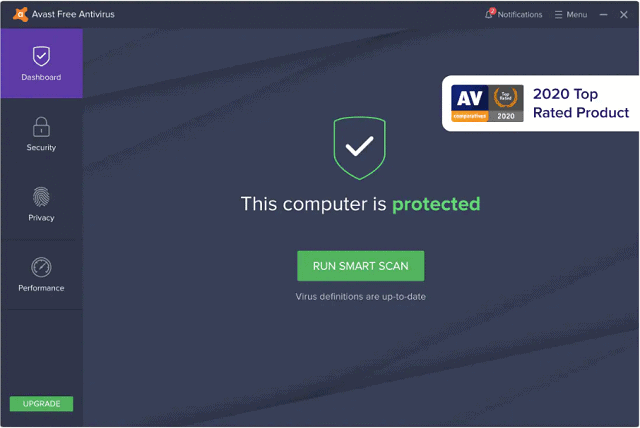 It provides multi-layer security to protect you from spammers. Also, a powerful virus scanner provides security to your data. It doesn't slowdowns your PC.
Similar to bitdender, avast is also an award-wining antivirus. Avast is the top rated antivirus and reviewd by top brands like PCMAG. It has largest threat-detection network, excellent virus protection.
Avast free antivirus contains amazing features like cyber capture, WiFi scanning, smart scanning.
Price: Free
AVG is the next free antivirus on this list. It also provides you brilliant features free of cost. It is light on your computer and has a simple UI.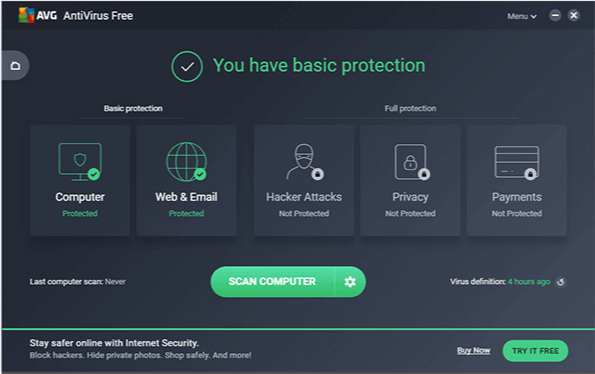 AVG free antivirus protects your computer, emails, hacker attacks, ensures safe payment, privacy protection. It gives you advanced security features.
AVG is somewhere similar to avast antivirus but lacks some features as compared to avast. But it can be the best choice for you if your computer is slow.
Also Read: How to Make Tor Faster – Increase Tor Speed
AVG is also available for multiple platforms like Windows, Android, iOS. So, you can use it to protect your files from malware.
Price: Free
Avira is another award-winning antivirus program in the market that provides a great deal in its free plan. Protects you from malware, provides you online security.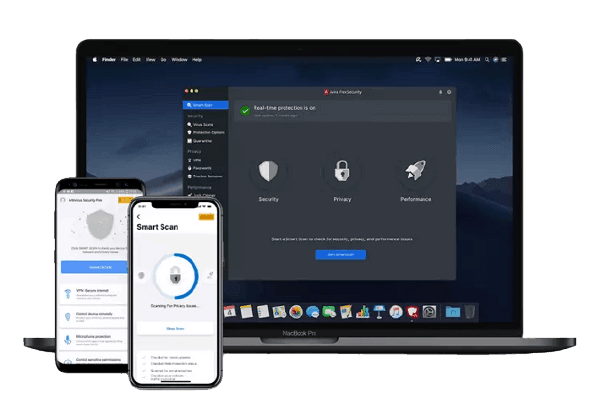 It's available for Windows, MAC, Android, iOS. Avira is the choice of more than 500M users around the globe.
It protects you from all online threats for free like ransomware, adware, spyware, hacking, phishing, rootkits, trojans, worms, etc. Many well-known companies use this antivirus.
Conclusion
Every computer should have an antivirus program to save the data and also for safe surfing. I tried to find the best antiviruses for free of cost which provides awesome features.
You can choose any of them and protect your system from hackers, viruses, malware. You don't need any paid program because free version is enough.
I hope you learned something from this article and found what is the best computer virus protection. If you found this article helpful then, share it with others.
You can also subscribe to the newsletter to receive regular updates about this tech blog whenever I update this blog.