Invoice-making is one of the most natural things about a small business or large enterprise. And you must know that manual creation and tracking of invoices consumes a major chunk of expense and time for a business.
If you are having trouble with manual invoicing, it is best to shift to mobile invoicing apps because if you don't create invoices, you will not get paid by the client.
There are numerous benefits of invoice generator apps which we will discuss in a while. Make sure to stick with this post till the end.
What is Invoice Making Apps?
Invoice maker apps are the software programs that you can install on your mobile phones from their respective stores.
The invoice maker apps can simplify your business's account management system and make you more independent. There are plenty of benefits of using the invoice generator apps.
Still, before we tell you about their advantages, we would like you to know about the best mobile invoicing apps.
Top three mobile invoicing apps for every businessman!
Out of hundreds of invoice maker tools and applications, we have listed the perfect ones that you can have on your mobile, and that too for free.
Don't have time to read entire post?
If so, you can watch this short video and bookmark this page to read it later.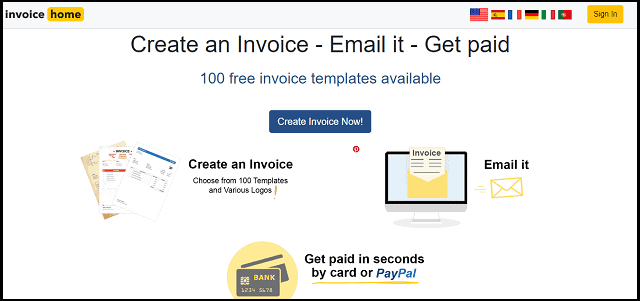 This free invoice maker app is considered the best for managing the invoicing and accounting system of freelancers and small businesses. You can download and install this invoice creator application on any smartphone without any restrictions.
This invoice maker is going to provide you with many invoice templates that you can customize for your clients. You can also use this app as an estimate creator, bill creator, and receipt creator app.
The best thing about this free invoice generator is that it can help you manage your accounts. If you want a simple and effective option, then you should consider this app.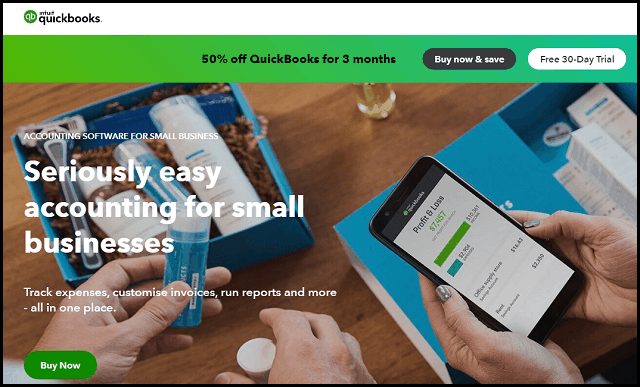 This is another mobile invoicing application with a very straightforward and friendly interface. Small businesses and the top organizations are using this application in the world.
The QuickBooks application would allow you to create new invoices and track them and provide you with online banking opportunities for smooth management of your business affairs.
There are many pros to using this app which you would enjoy once you download it on your mobile.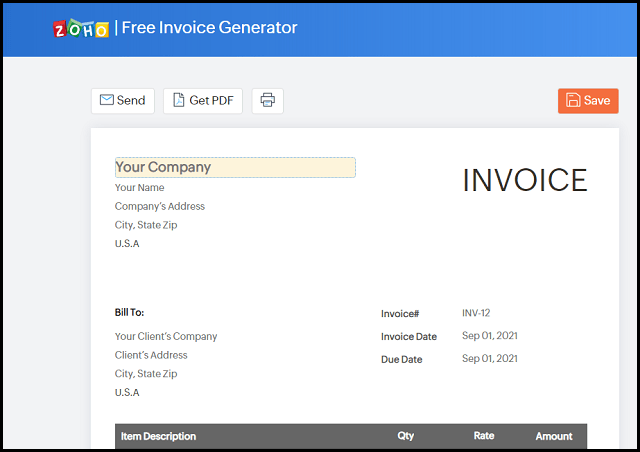 The invoice maker by Zoho is another mobile billing application that works perfectly fine for freelance and small businesses.
This invoice maker is free and works in different languages, making it a popular choice if you are working with foreign clients.
Besides creating invoices and bills for clients, it is also famous for its strong data security policy.
Also Read: 5 Best Secret Messaging Apps for Android
Seven benefits of invoice generator applications!
Now that you know about the best invoice maker applications, it is time that you get aware of their popular benefits.
1)

Can help you get payments on-the-go
In the manual invoicing process, you would see that payments can get delayed. But if you use the online invoice maker apps, you can send invoices to your clients instantly and give them a set due date for the payment.
You can receive payments five times quicker than you would with manual billing.
2)

You can get access the all your client's data
In digital invoicing, you have centered access to all of your client's data and your business dealings. This makes the management process quite easier. You don't have to worry about finding data and entries from manual registers anymore.
3)

You can save money with invoice makers
One of the most important benefits of invoice maker apps is that they can help you save money. Using the free invoice makers can eliminate all the expenses wasted in manual billings and management.
You can control all of your invoices and business from your mobile device.
4)

Invoice makes environment-friendly
Manual invoices, as we all know, are paper-based. It is high time that we think about reducing paper waste and protecting our forests and nature.
The invoice maker apps can digitalize the invoicing and billing system, so you don't have to worry about any paper waste. This is a very eco-friendly way of managing your accounts.
5)

You can be independent and creative
With the mobile invoice maker applications, you can easily create and customize invoices according to your choice. You would not enjoy this liberty in the manual invoicing process.
6)

Easy paying gateways for customers
Another important benefit of invoice generator apps is that they can provide a wide range to your customers for making payments.
Modern invoice makers have integrations with PayPal, bank accounts, and other online payment gateways. So you can receive your payments more quickly because of these apps.
7)

Invoice makers would reduce the workload
Manual invoice creation and management are tons of workload. You must also know that there is always a chance that you can make errors in recurring these invoices.
But with online invoice maker apps, you can reduce your workload, automate the billing process and remove all kinds of human errors from your invoices.
Wrapping Up
These are some of the most popular benefits of using the digital invoice generator mobile apps. There are many more advantages of these apps that you would know about once you start using them!
If you found this article helpful then, move your hand and share it with your friends as well.