Emulator plays an important role when you need to run android apps on your PC. Some people use emulator for only playing games on a large screen. Emulator is the gateway to access android apps on your computer.
We can better control any android app with keyboard and mouse. But the problem is, there are numerous of emulators to choose from. Which emulator is best for my PC?
I have made list of 5 best emulators that you can choose to access android apps. Direct looking a best emulator on Google will show you many emulators so, this is not a good practice to select the perfect one for your PC.
Best Emulators for PC
I will count down the five best ones and you can choose according to your system requirements and needs. After that, you can access any android application directly from your computer.
You can use these emulator softwares even if you have low end PC. They will run smoothly and you won't feel any lag. So, let's reveal them.

The first emulator in this list is Memu Play. This is an awesome emulator for low end PC as well. It has stunning graphics, smart controls, multiple instances and provides outstanding performance to it's users.
You can enjoy millions of games on it. This emulator is very useful for game lovers since it has enhanced OpenGL, DirectX and 3D rendering options. Overall, it will provide awesome result.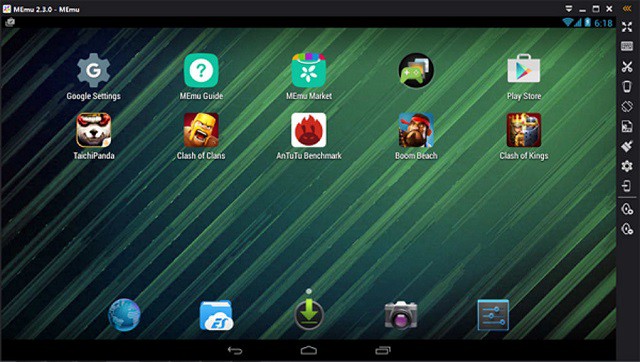 Memu android emulator is very popular as it is downloaded by 100M+ users around the glob. You can run any game on it since it is fast and smart as well.

The SmartGaGa is also the best utility software that act as an android emulator. It runs smoothly even on very low end PC because of it's simple UI.
If your computer can't run heavy emulators like Memu then, you should definitely go with this awesome emulator. If you want to enjoy the games like PUBG and Free Fire, you should install this one.
It provides many resolution options as well as good customization options. It offer DirectX and OpenGL options to enhance the graphics experience. SmartGaGa has built-in settings for PUBG game. You can try this emulator as least once.

Nox is a very popular and incredible android emulator. Most of the android tasks can be performed on this awesome emulator. You can play bigger, more controls and better with this emulator.
You can play high graphics games on Nox player easily and you will not face any issue regarding the resolution and game lagging. You can use the apps smoothly.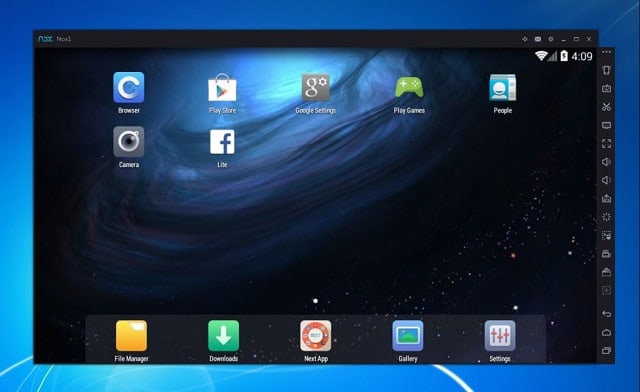 Nox player comparatively contains more features than the other emulators in this list. This is a professional one and available for free. It need more hard disk space than others.

KOPLAYER is also an amazing emulator which is compatible with huge number of android apps. This emulator is completely free, you have to purchase it's paid membership.
Koplayer is available for both windows and mac OS. It has very simple interface, easy to use functions and you can play android games with more fun and enjoyment. You can record the game or video with it's built-in video recorder.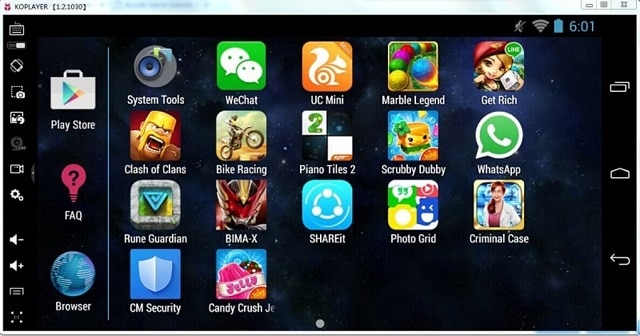 Some emulators have play store problem but this is free from this bug and you can enhance your gaming experience by using this software.

The last one in this list of best emulator is Leapdroid. This is a popular android emulator as well to access a wide rang of android applications on your PC directly.
If you use windows environment then, try this amazing emulator to use phone apps on large display. The developers update Leapdroid when needed therefore, you will not face any difficulty while running games and other apps.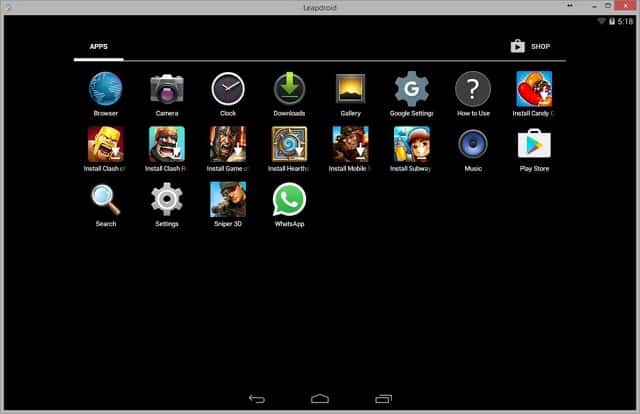 Leapdroid is compatible with wide range of android applications that you can use. However, you may find this emulator little bit slow while playing high graphics.
You can try this emulator at least once. I am sure, you will have great experience with this emulator software.
Conclusion: Which Emulator is Best For My PC?
Usually, you can't run heavy emulators on your low specification computer because of their requirements but these are the best and compatible with low end PCs. You can choose any of the above emulator for your computer to run android apps.
Normally, users ask which emulator is best for my PC? The simple answer is, you should see your computer specifications first then, come here and select the emulator suite your system.
I hope you leaned something from this post and if you find this article helpful then, share with friends and loved ones.