We all surf the internet daily and there are several things we all can do to make navigating the internet a little easier.
The Internet has become our basic necessity of life but many of us do not use it efficiently.
There are a lot of tricks over the internet but many of us do not know about them. I will reveal some useful internet tricks.
By using these tricks, we can browse the internet pretty fast as well as save our precious time. If you are a daily user of the internet you must know these useful internet tricks.
These are very useful in our daily internet life. These useful hacks can save our lot of time.
Some of you may already know some of these tricks but many users don't know about them. Most of these useful internet tricks will help to increase your productivity.
So, make sure to read the full article to learn these useful internet tricks.
10 Useful Internet Tricks
1)

Tabbed browsing
In this first trick, we will play with the tabs and browser page. I will show you many shortcut keys and tricks to increase your knowledge about the browser tab.
Read the following points and use them in your daily routine:
Tip 1: If you want to open a link in a new tap without losing your position in the current tap, What can you do?
Probably, you will right-click on that link and select the open link in the new tab. But there are several other ways you can use to do the same thing but faster and easier.
On your keyboard hold down the CTRL key and Left Click of the mouse on the link you want to open in a new tab i.e, CTRL + Left-Click.
Tip 2: You can open a new tap on your browser by pressing CTRL + T since it is faster instead of using the mouse.
Tip 3: Similarly, You can close the desired tap by pressing CTRL + W on your keyboard.
Tip 4: Just as we pin most commonly used programs on the taskbar Similarly, we can pin the most visiting websites on our browser.
You just need to right-click on the tab you want to pin and click on Pin. Similarly, you can unpin the pinned tab.
Tip 5: Suppose you are working on the tab and close that tab accidentally or anyone closes it. So, you can open it back by pressing CTRL + Shift + T. Even you can open more than one tab.
Also Read: 5 Best Stock Video Sites – Royalty Free Videos
2)

Tip Calculator
Almost every one of us knows that google has a built-in calculator which is very useful but many users do not know that Google contains a Tip calculator as well which is useful at restaurants.
So, you'll most likely use this function on your mobile device or iPhone, etc. You can access the tip calculator in two ways:
Method 1: Just open google on your favorite browser and search for a tip calculator. Google will show you that calculator. You can use it anywhere.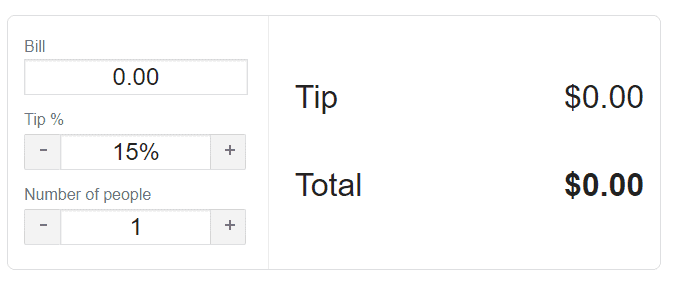 Method 2: If you don't want to type, you can use voice search like what is the tip on $94 and 23 cents.
The calculator will show the tip and you can change the tip percentage manually according to your taste.
3)
Browser Notepad
Instead, of opening a separate notepad program on your OS you can open a browser notepad very easily and save your important notes.
This is really an awesome trick and I hope you will use this trick in a time need. To turn your browser into a notepad just follow the procedure:
1) Open your favorite web browser like Chrome, Opera, Safari, etc.
2) Now, copy and paste the given text on your browser URL bar:
data:text/HTML,%20<html%20contenteditable><Title>Notepad</Title>
3) Notepad will appear on your screen like below: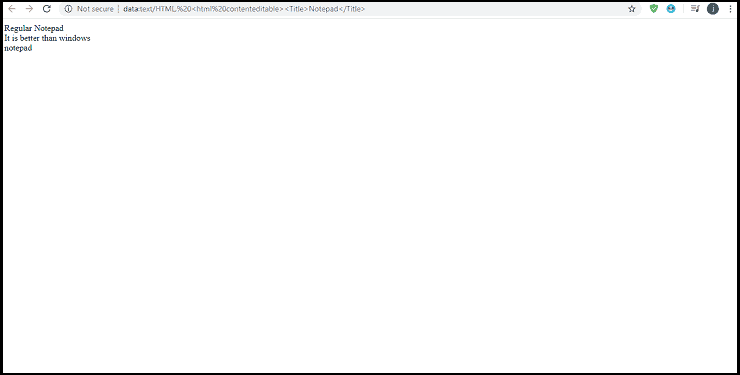 4)

Google Timer
If you are using your browser and suddenly you need a stopwatch or timer, you can easily use this trick. Actually, Google contains a ton of features in itself, and this Google timer as well. To use this timer, follow the given steps:
1) Go to google and type Google timer.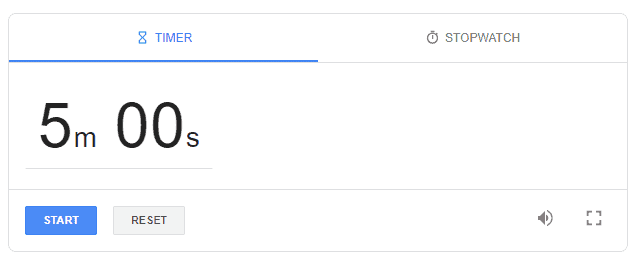 2) Google timer and stopwatch will appear in your browser window.
3) Now, you can set a timer of 5 min, 10, or whatever you want.
Note: You can use voice search like set timer of 5 minutes and google will automatically set the timer of 5 minutes.
5)

Incognito Browsing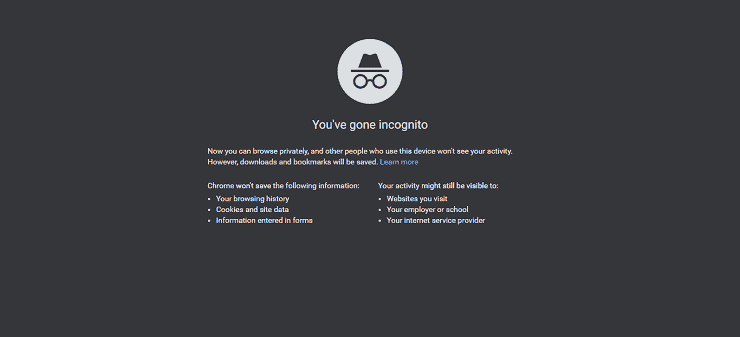 This trick may be all the users already know but it is one of the useful internet tricks. This mode is useful if you don't want your browser to store the history of what you've browsed on it.
It also not keep temporary files and does not allow cookies.
In Chrome, you can use CTRL + SHIFT + N and incognito mode will appear. It is important to note that in different browsers its name is different.
So, you can open it according to your web browser.
6)

Keyboard Shortcuts
While using a web browser, we must know some basic keyboard shortcut keys that will make our work easy and fast as well.
You must remember these shortcut keys since these are very useful in everyday life. These keys are given below:
⦁ You can increase the page size by pressing CTRL and + key on your keyboard and similarly you can decrease the size by pressing CTRL and – keys.
⦁ To go back to the page, hold the Alt and left cursor of the keyboard, and similarly to go forward a page, hold the Alt and right cursor of your keyboard.
⦁ If you want to reload a web page just press F5 or CTRL+R. The current web page will reload.
⦁ To edit a URL in your browser, just press CTRL+L, and your URL will be selected. Now you can type address according to your taste.
Also Read: 10 Best Royalty-Free Images For Commercial Use Websites
7)

Browser Media Player
This is also an awesome trick many of us may not familiar with. Your web browser also works as a media player i.e, it can play music, videos, films, dramas, etc.
Moreover, it can work as an image viewer.
To use it so, you just need to drag the file into the browser and it will act as a media player.
Instead of opening your favorite media player, you can use your browser for that purpose as well.
8) Google Search Games
As we know that google contains many features and built-in programs like calculator, tip calculator, converters, etc similarly, it contains built-in games as well.
There are many games on google which you can play and entertain yourself.
To play a game on google you just type the name of the game like tic tac toe and it will open up the game.
There are more games as well you can find them out.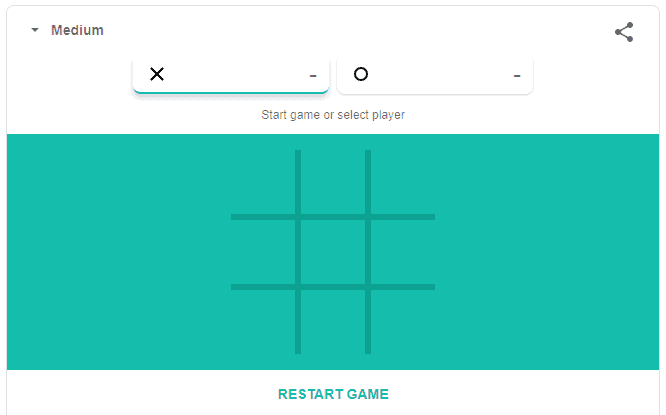 9)

Reverse Image search
If you have an image and do not know about the image details. You can search it on google and it will show you the related results according to your picture.
In this way, you can easily read out about the picture. To do this, you have to follow the given procedure:
1) Go to google and click on images.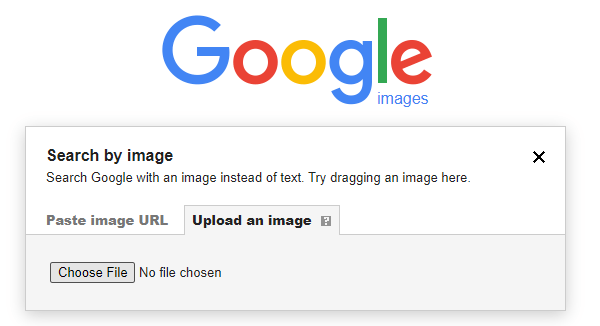 2) Click on the small camera in the search bar.
3) Choose an image from your system and click on search.
4) Google will show the related results and image size as well.
10)

View Hidden Passwords
The last trick is included in one of the most useful internet tricks. As the name suggests, you can easily view the hidden passwords saved in the browser. Just follow the given steps to do so:
1) For example, I'm moving to a famous website's login page, And here you can see the password is showing but it is masked as asterisks.

2) Simply right-click on the password field and choose to inspect and it will show the inspect element.
3) From here you have to move to the highlighted area and pay attention to the first line, Now you have to change input type="password" to input type="text" like below.

4) Now, you can see the real password in the password field.
5) I hope you enjoyed this trick very much.