Looking for the best word processor for iPad? An iPad has a built-in word processing tool, but it doesn't offer all the features needed to create professional documents. This is where third-party apps come in handy. There are plenty of options available in the market.
In order for any software application to be considered good enough, it must offer more than just a basic document editor such as formatting text, inserting images, etc.
You have to make sure that the word processor offers advanced functionality such as creating templates, integrating with third-party applications, exporting files in a variety of formats, etc.
Using an Apple Pencil allows you to write notes using its physical buttons rather than tapping on the screen. Many applications which we will discuss support this feature.
With so many word processors available for the iPad, it's hard to decide which one you should go with. We have compiled a list of the best ones for you to compare and choose from. Stick with this article and I will guide you through the best ones.
Best Word Processor For iPad
Let's get started by discussing which word processing app works best for iPads.
 1)

Microsoft Word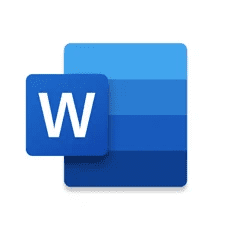 Microsoft Word for iPad is a powerful word processor that can do anything that the desktop version of Microsoft Word does. It has all the features of its desktop counterpart with menus, modes, and options in a familiar layout. Its toolbar has a similar appearance to an Apple page.
It has a clean interface with intuitive gestures and provides tools to make writing on an iPad easier than ever before. It's an excellent tool for creating content such as blog posts, research papers, presentations, books, etc., which offers you unrivaled productivity, cost-effective solutions, and unmatched creativity.
The app is optimized for both portrait and landscape views. It also enables you to import and export files in the most popular formats, including PDFs, PowerPoint presentations, and plain text files. To enable some advanced features, you need to subscribe to Office 365 premium subscription.
You can sync files to a wide range of cloud storage easily such as Google Drive, OneDrive (formerly known as Skydrive file storage), iCloud, DropBox, etc. You can use Microsoft Word for free but there's Office 365 premium subscription as well if you want access to its premium features.
Download: Microsoft Word for iPad (iPad + iPhone)
2)

Google Docs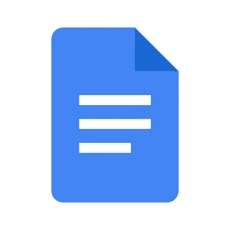 Google Docs (mobile version) is a powerful tool that enables you to create, edit, and collaborate on online documents from any device using the iPad app. This intuitive app allows you to access documents stored in your Drive account and create, edit, and organize files at all times.
No matter where you are and what you're doing, you can open, modify, and share documents in real-time. You can also share your documents with other iPad users who have this app installed. Docs will provide you with more than just basic word processing options.
Also Read: Use Cloud Storage to Streamline Your Business and Save Personal Files
It's one of the best editing tools for document collaboration. The platform allows teams to chat, create and make changes to documents – all in the same place and at the same time. Docs allows you to collaborate on documents stored on Google Drive as well.
This tool enables its users to do work without the need for an internet connection, which is great for those who are on the go or in remote places. It's a helpful tool for businesses to utilize.
As it's part of Google Workspace, so its members have access to additional features like collaborating on single documents with teammates, importing and exporting documents, unlimited version history, working across devices, and with or without internet.
Download: Docs for iPad (iPad + iPhone)
 3)

WPS Office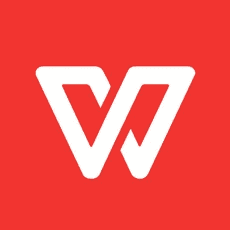 WPS, mobile version, is the best office app for a mobile device because it's one of the easiest word processors on smartphones, offers seamless offline editing, and syncs seamlessly with your desktop. It's the perfect companion for any connected office worker.
It includes all the office word processor functions, such as a word processor, presentation maker, spreadsheet editor, and PDF creator. In other words, it's an all-in-one word processor for iPad users especially if you purchase a premium subscription.
WPS Office is fully compatible with Microsoft Office( Word, PowerPoint, Excel, and Txt), Docs, Sheets, Slide, Adobe PDF, and OpenOffice. With its premium version, you can access premium features.
Furthermore, you can convert office documents to PDFs including word, text, excel, and PowerPoint quickly and easily. One can easily start and ready an awesome document from scratch.
Download:  WPS Office for iPad (iPad + iPhone + Apple Watch)
4) 

Pages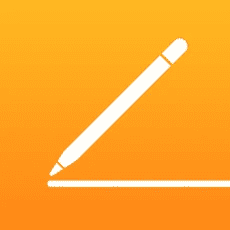 Pages, a word processor app for iPad, allows you to create professional documents and, also, share your work with others and collaborate on documents together. You can also use Slack to chat with other team members or group chats.
Pages for iPad is free to download and it comes with a variety of templates such as school papers, book reports, resumes & more. These built-in templates can save your precious time.
You can easily add drawings to your documents with pens, pencils, crayons, and other colors. One can even animate them and watch them come to life! It's good enough for larger writing projects as well.
Furthermore, you can take advantage of a full-screen view for editing and annotations, an iWork document format compatibility, and iCloud sync across all your Apple devices.
Download:  Pages for iPad (iPad + iPhone)
5)

iA Writer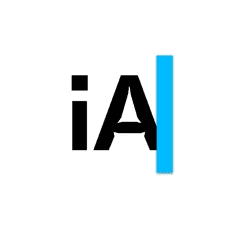 iA Writer app is designed to be both fast and simple, to help you focus on your words without distraction. Its powerful and clean user interface focuses on your text. Whether you're writing an email, blog post, or even a novel, you'll love the way that this software lets you focus on your content.
In iA Writer, there are no distractions because there are no menus to distract you from writing. Quick Search is a new way for iPad users to quickly open documents and launch frequent actions in no time. It's always there on your keyboard. Moreover, there is a separate row for special characters on the keyboard as well.
This tool lets you create templates that can be saved for later and exported to WordPress, Medium, and other formats such as HTML, Microsoft Word (.docx), and PDF. There is a document library as well. This tool will take your writing experience to the next level.
With iA Writer, you can easily work on larger writing projects.
Download:  iA Writer for iPad (iPad + iPhone)
6)

Notes Writer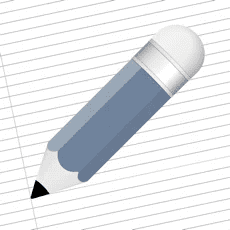 It's not just a word processor app, it has plenty of features beyond basic text editing capabilities. It's an excellent word processor for everyone from students to professionals. It's great for making notes, editing PDF files, viewing your daily diary, dark mode, and more. 
Such features make it a favorite of business professionals, students, teachers, writers, doctors, journalists, academics since it enables you to store and create notes, annotations, memos, signed PDFs, papers, highlighted textbooks, recorded lectures, and more.
One of the favorite features of the Notes app is that you can scan documents, notes, recipes, tickets, etc. as PDF in it using your iPad camera. You can also use an Apple pencil to put your ideas into text.
Download:  Notes Writer for iPad (iPad + iPhone)
7)

Werdsmith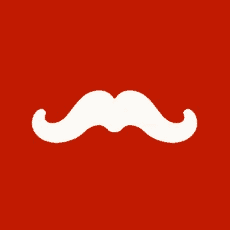 Werdsmith is a new writing assistant that can help you write better as well as faster. This AI-powered tool uses machine learning to create high-quality content with an easy-to-use user interface that lets you focus on what's important to you.
One of the things that makes WerdSmith such an incredible tool is its ability to create interesting and engaging content for you. You'll find yourself creating more compelling content than ever before. Its auto-correction tool is awesome too.
It provides writers with useful features like writing rituals, setting their goals, and then tracking their progress as they write. It also provides writing prompts, word count, and word variety for writers who need help staying creative and focused. It's one of the best portable writing studio apps.
Download:  Werdsmith for iPad (iPad + iPhone + Apple Watch)
8)

ULYSSES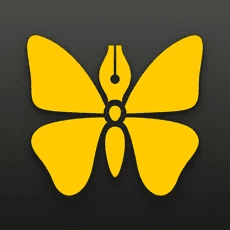 Ulysses is a clever tool that has been designed for creative writers who want to work with their content in focus. It offers a clean user interface, powerful features, and seamless collaboration to make the process of writing an article, novel, or research paper faster and easier than ever.
It's a distraction-free writing and editing app for iPad that helps you stay focused while you work. Unlike typical word processors, Ulysses relies on markdown syntax to help you write without getting distracted by formatting distractions.
When it's time to edit, Ulysses' easy-to-use interface lets you add comments and highlights to your writing without cluttering. It provides a variety of functions, including automated proofreading and editing assistant. It's one of the best writing tools. You can utilize this advanced writing app to create document from scratch and add share with others.
Download:  ULYSSES for iPad (iPad + iPhone)
Conclusion

:
Writers need word processing tools for writing documents such as articles, digital books, etc. When you need to write about anything, you need an efficient modern word processor.
We discussed the 8 best word processor for iPad that helps professionals write beautiful documents as they normally would on their computers.
You now need to choose which option best suits your needs. Share this article if you think others would benefit from reading it too! You are helping people by sharing useful content with them.