Sometimes we need to translate any language to another. I'm going to share with you the best online translators to translate one language to another. These will be useful for you if you need to translate anything for your job for assignments at university or write general essays or term papers in a foreign language. Don't forget to bookmark them.
Usually, we use a foreign language dictionary for this purpose. I will reveal the best online translators you can use to translate to any other language. There are many extensions available but I don't prefer them. If you need more accuracy then use these best online translators for language swapping.
10 Best Online Translators
Now whenever you need to translate a word, sentence, or paragraph, you can use these best online translators since it is the quickest and easiest way. Let's take a quick look at these translators first.

Google is most commonly used and considered the best language translator in the market. Whenever I need to translate any language, I give first priority to Google Translator since it is one of the best online translators. You can translate by speaking instead of manually writing.
On the left side, you have to write your word, sentence, or paragraph and Google will show its translation to the right side. It supports more than 100 languages to translate. If you need to translate at a professional level then, online translators are not a good solution. You should go to human translation.
Also Read: 10 Useful Internet Tricks and Shortcuts You Should Know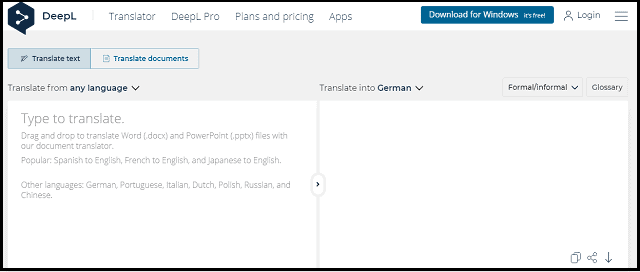 Deepl is the leading best online translator that you can utilize to translate a phrase or paragraph to almost 12 different languages. You can consider it as the best alternative to Google translator. You can try it at least once for language translation.
They also provide the pro version which contains more features. It can translate more accurately and efficiently to other languages. You can use its free version since it is enough for you. Its interface is straightforward, anyone can easily understand.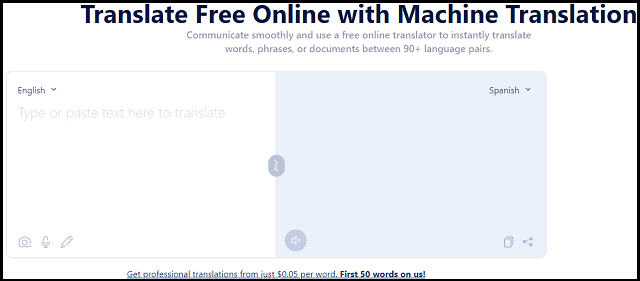 The next online translator is Traslate.com that supports more than 90 languages. It is a free translator service that uses machine translation. You can enter text by manually typing or by voice.
Translate.com supports text, document, and pdf as well. They have premium packages as well for quality and human translation. They offer almost 50 words for free of cost. If you like their service then, don't hesitate to but their paid plans.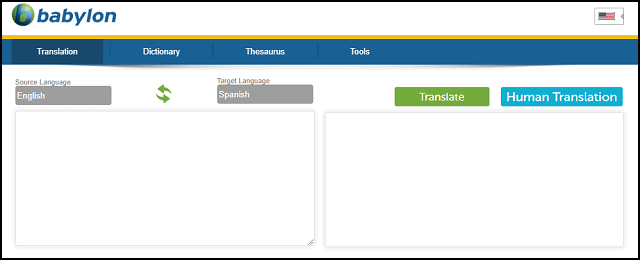 The next best translator in this list is the Babylon translator. It is also a leading online translator. You can use this translator as well for language swapping. It supports fewer languages as compared to google translator but provides almost the same quality as google translator.
They provide the software so that you can use it on your system. However, you can use its web-based version. Just type a word or sentence on the left side and click on translate for translation. You can choose a human translation for better results.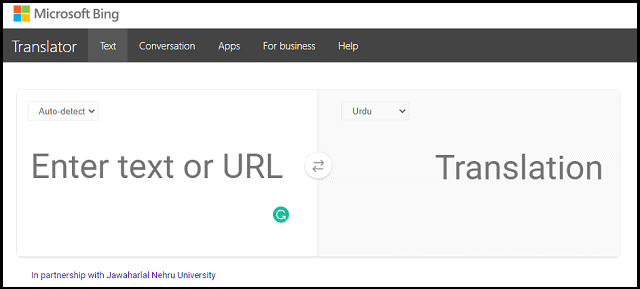 Bing is another most popular translator like Google translator. After Google, I recommend this best online translator to translate into another language. It can detect your language automatically or you can select manually as well. It supports fewer languages as compared to google.
You have to paste or write your word, sentence, or paragraph in the left box and bing translator will convert your input into another selected language. It provides quality translation to the user. The best thing is, you can suggest the best translation to Bing. So, you can take part in bing translation improvement.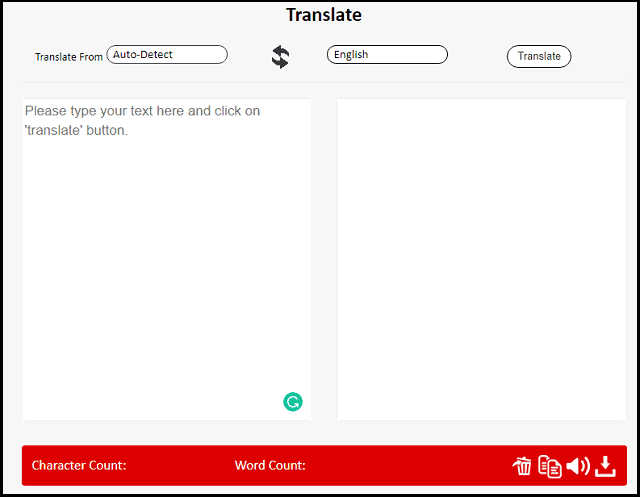 The next translator is translatedict. You can translate one language to almost 50 or more languages. It can auto-detect your language and convert the input to the chosen language. Just type any word, sentence, or paragraph and click on Translate. It will display the translation to the right box.
It provides some more features like character count and word count. You can hit on the sound icon to listen loud as well as you can download it. Character and the word count is useful when you are restricted to write limited post or document, you can easily find the length using this tool.

Online-Translator is also known as PROMT online translator. It supports almost 20 languages to translate. You can choose the topic of translation like Universal, Automotive, Computers, etc. You can translate your language to the desired language easily by using this tool.
They also have designed the software for Windows as well. They provide more features if you buy a premium membership. The great is, they provide 7 days free trial. Moreover, they provide a virtual keyboard as well.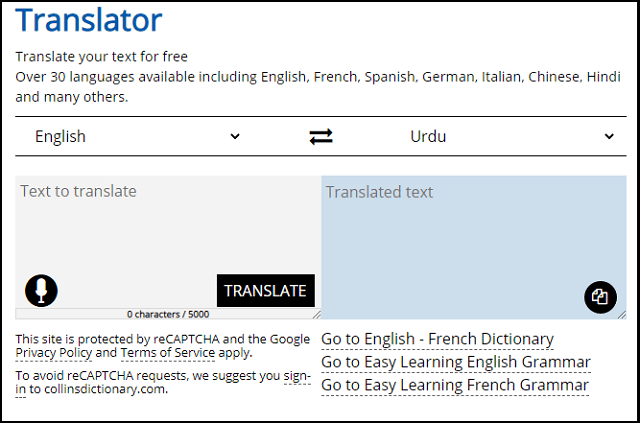 Collins Dictionary not only contains a translator but also thesaurus, grammar, and dictionary as well. But we will only discuss its translator. It also provides you the quality translation. The limitation is that you can type or paste a maximum of 5000 characters at once but they provide the best service for translation.
Unlike all the translators we discussed earlier, it contains Recaptcha to avoid spamming. If you want to get rid of this captcha then, you have to log in to their website. You can use voice to write text and listen to it loud as well.

Yandex translate is also one of the best online translators on the internet. It supports many languages and provides more features as compared to others. You can translate text, documents, and images as well. Just drop your text in the left box and it will automatically translate your text into your selected language.
Moreover, you can use voice input and listen to your text aloud. It provides On-Screen keyboard as well. If you are weak in spellings then, it has the feature of auto-correct the spellings. Try out this amazing translator at least once. You can share your translator with others.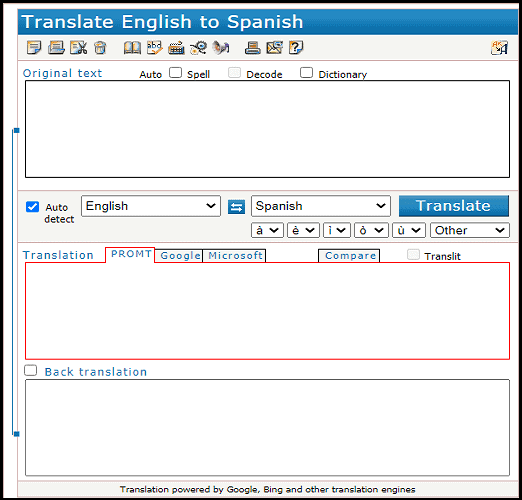 The last best online translator is lmtranslator. This is also the best online platform to translate one language to another. It provides more languages and features as compared to others like back translation, simple translation, and comparison between PROMT, Google, and Microsoft.
It provides auto spelling, decodes, and dictionary features as well. You can take advantage of these helpful features free of cost. You can share the translation with others and print it as well. This website provides more features as compared to all the above websites. So, check out this website and enlist it in your favorite language translator websites.
Best Online Translators: Conclusion
Every translator provides different features so, check each one and select the best according to your taste. I have listed these 10 best online translators. If you know more, let me know about it in the comment section. Don't leave this page without sharing this helpful post with others if you find this information helpful.