Sometimes hard drives can get corrupted or run into a similar problem. The word corrupt can be associated mainly with hard drives, SD cards, pen drives, and sometimes humans.
Hard drives do not get corrupted as easily as flash drives( SD cards, pen drives), but when they do get corrupted, repairing them can be a real pain.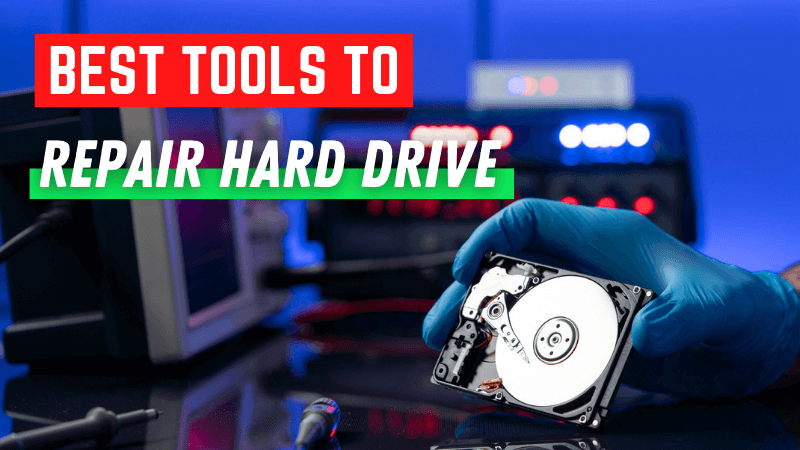 But, if you want to learn about different methods you can use to fix a hard drive, you are at the right place.
How Can A Hard Drive Get Corrupted?
Your hard drive can get corrupted because of
A mechanical component issue, 
Software errors,
Electrical events.
The severity of data corruption is linked directly to the data size. If your larger files are corrupt, it will damage the hard drive more because larger files acquire more space.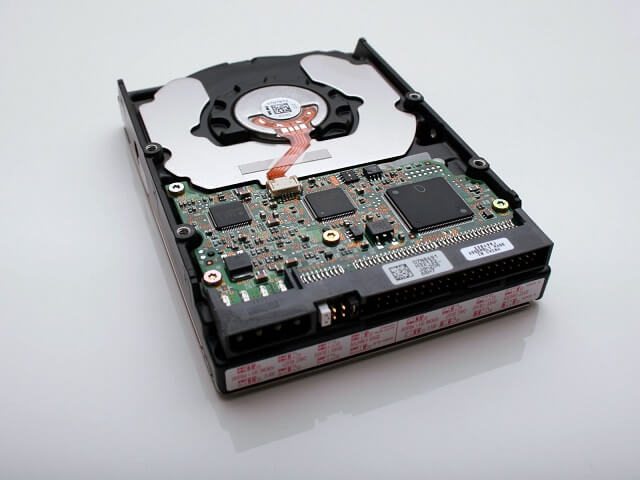 Here is a list of common factors that can corrupt a hard drive:
Bad Sectors can corrupt your hard drive,
Read or write head tracking issues are one of the most common reasons,
A sudden power failure at the time of file processing,
A software failure,
Damage caused by virus damage,
A malfunctioning antivirus software.
If you are about to perform a DIY on your hard drive, you might want to start by rebooting your device. Rebooting works on almost every device like PC, Amazon fire sticks, smartphones, remotes, and other electrical devices.
Any electrical device can malfunction easily. For instance, if your Firestick remote does not work, rebooting might just do the trick to repair it. You can follow this guide to learn more about repairing your Firestick remote. 
But, if you have already performed a reboot on your PC or do not want to get into the technicalities, you can easily use these tools to repair a hard drive.
Best Tools to Repair Hard Drive
Let's be more in-depth and explore these tools that can assist us in repairing corrupted hard drives:
Disk Drill is one of the best modern data recovery tools available. It is best in terms of design and its features. Disk Drill claims that it allows you to recover over 200 file formats. The best part is that you can recover your data from all storage devices even if you do not have expert skills. 
The main reason it is so popular is because of the one-click data recovery approach. You can click the Recover button, and Disk Drill will automatically back up your data.
Data recovery with a single click is not the only thing it provides you. It also gives you extra free tools for
Disk monitoring, 
Data protection
Hard Drive cleanup, 
Data backup and the list continues.
Repairing or restoring data is not always the first step to fixing a hard drive. You might also want to discover the data inside it. Several people find that half or more of the storage space is because of junk files by various applications.
In-built or traditional file managers might not do this task properly because they can view a limited amount of the stored data. WinDirStat tool is a disk usage statistics viewer that gives you a treemap view.
This treemap-view represents each file in the form of a colored rectangle. The area of this rectangle is proportional to the file's size. Sometimes, you will see one large rectangle next to several small rectangles. This situation tells you that it is a space hog.
HDD regenerator could be the first on the list, but because of its limitations, it is not. It gives you several advantages over other tools like,
Support to all system files,
It works well from a USB drive or a bootable disk,
It scans your system effectively and quickly,
It is one of the most effective tools to repair bad sectors. 
There are some limitations with this tool like
You get a text-based interface, which maximum people do not prefer,
It is more expensive than its competitors,
It does not provide you with partition management tools,
The Demo version does not repair all bad sectors
It is one of the handiest disk monitoring utilities. It can read 
Self-Monitoring, 
Analysis, 
Reporting Technology(SMART) data from hard disks. This data includes things like
 Seek error rate,
Rear error rate, 
Spin-up time.
This tool monitors these values and tells you if your hard disk is about to corrupt. It gives you enough time to back up your data.
Conclusion
You can use any of these tools if your hard drive gets corrupted because of a software issue. If your hard drive gets physically damaged, these tools will not work effectively.
I hope you found this guide helpful. If so, you can share it with your loved ones as well so that they can also get benefit from it.