This article compares Windows 11 and Windows 10 with tips for your upgrade decision.
We'll talk about Snap Layouts, Design differences, Security, and much more. Whether you need it or not, an upgraded operating system will depend on your specific needs and usage patterns.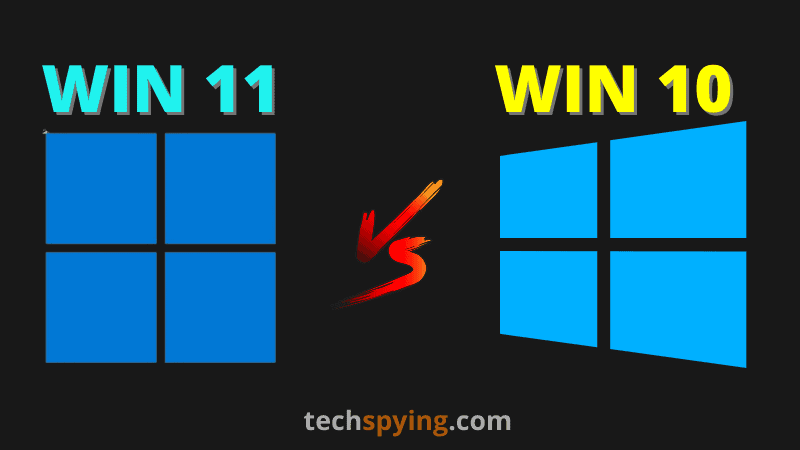 But first, learn about the differences between the two systems. Before upgrading to Windows 11, make sure you have a good internet connection like Mediacom.
So without making you wait any further, let's get into this.
Comparison of Windows 11 vs. Windows 10
A comparison of Windows 11 vs. Windows 10 is not as simple as comparing the two versions of the operating system.
Depending on your needs, either one might be a better option. Windows 11 has many features that you won't find in the previous version.
However, it still offers a wide variety of devices and features.  Following are some of the main differences between the two systems.
Hopefully, this guide will help you decide which one to choose for your computer.
Windows 11 offers improved overall system performance and is the better choice for gamers in terms of performance.
With improvements like Auto HDR and Direct Storage, your graphics card and solid-state drive will communicate faster. Additionally, windows gaming mode will receive updates.
Microsoft has talked about how much faster Windows 11 will make your computer. While the newer OS will still be a little slower than its predecessor will, Microsoft has said that the improvements are based on the way it handles system processes.
The security of Windows 11 is the main reason why some businesses are considering upgrading to it.
The new OS has hardware-based security protections that prevent hackers from accessing the PC's memory and storing sensitive information on it.
However, not all enterprises are joining the Windows Insider Program, so it may be difficult to get the security features your business needs. In this case, application testing may prove to be critical.
One major difference between Windows 11 and the previous version is the ability to create multiple snap layouts. In the previous version, users had to rearrange their windows manually.
But in Windows 11, the process is automatic, and you can arrange your open windows into different layouts. This is especially helpful if you often switch between multiple tasks.
And there is also a new feature called Snap Groups, which allows you to switch between different layouts with a single click quickly.
The design difference between Windows 11 and its predecessor is arguably the biggest. Both operating systems have changed their Start menu and taskbar.
The new interface is simpler, with Windows 11 displaying only a list of frequently used apps and documents. Users can expand and scroll through the apps, but they can no longer use Live Tiles.
Those who want to see quick information from the Start Menu should opt for Windows 10.
While Windows OS always had a distinctive look, Windows 11 took it a notch above the traditional Microsoft OS. With a Mac-like design and interface; it places the taskbar in the middle of the screen.
Moreover, users can easily move it to any side of the screen. The new operating system also ditches the Windows Timeline, which was once a familiar feature of older versions. In its place, Windows 11 brings Microsoft Edge and virtual desktops.
Windows 10 has a traditional tablet mode that lets your computer go to the full-screen Start Menu. However, in Windows 11, this is gone.
Though Windows 11 behaves more like an iPad, the moment you switch your tablet to your computer, it becomes easier to use. It's possible to see a change in your window whenever you use your fingers. 
Microsoft has also introduced gestures to open and close windows, switch between desktops, and even new options for Windows Ink Workspace.
These aren't available in Windows 10's tablet mode, which many find difficult to comprehend.
The key difference between Windows 11 and 10 is compatibility. Windows 11 marks the first significant change in the supported CPUs following Windows 8.1. 
If you are looking for the recent version of the operating system, you'll require an Intel Core 8th-generation processor or more recent and the AMD Ryzen 2000 processor or the latest version.
This blocks the majority of PCs that aren't officially supported. 8th-gen Intel processors came out in late 2017, and Ryzen 2000 chips weren't released until 2018. If your system is older than four years, you're likely to find that it's not being supported by Windows 11. 
This could be the most important aspect in the battle between Windows 11 and Windows 10.
Windows 11 broke from the semi-annual update cycle in Windows 10 in favor of an annual update. This is similar to Mac OS. 
Microsoft will continue to support Windows 10 through 2025 and recently made it clear that Windows 10 will only get annual updates once a year.
If you are looking for the most recent and best version of Windows, then Windows 11 is where you should be.
Conclusion
Windows 11 has a fair amount of bugs as most operating release versions have. Windows 10 is at a stage where it has a lot of refinement and is relatively bug-free for the majority of users. 
Windows 11 will take a long time to get to the same level. Although it is only a few months old today, it is not quite stable enough.
So, Windows 10 will be your safest bet for now, but also Windows11 is a whole new experience that you wouldn't want to miss but you must be prepared for constant updates.