To install a window 10 or any operating system from a USB flash drive is pretty much easy than inserting a CD, DVD, or any other source of installation media.
It also saves a lot of time and effort. So, in this article, I will show you how to create bootable usb from ISO image file.
First of all, you need to download an ISO image file of any OS, you want to make USB bootable. In my case, I will be using Windows 10 ISO file. I have also written an entire procedure on how to download windows 10 legally from the official Microsoft website.
What is ISO image file

?
The first question that comes to mind, what the ISO is? I will try to explain it in a simple way. Actually, an ISO image file is the exact copy of the content you find on a CD or DVD drive or any source.
For instance, you bring the DVD of Windows 10 from the market and install it on your PC or Laptop. The same thing we can do with the ISO file since it is a copy of that real file.
In other words, the physical disk that you have in your hand that you would put inside a DVD player or game system or even the computer CD DVD Drive in order to start a program that physical disk has been digitized.
You can say, that digitized form is known as ISO. I tried to explain in easy words and hope you understand.
Also Read: How to Backup Computer to External Hard Drive Windows 10?
How to Create Bootable USB From ISO?
Now, I will guide you on how to make ISO bootable USB. Also, I will show you many tools that you can use to make it so. Let's dive in:
1) Rufus:
The Rufus is free software to make USB bootable. It is free of cost and can be used for this purpose. Rufus is one of the most popular software to make bootable USB. It is enhancing over the months.
Also, this tool is becoming an advanced software since it has the ability now to detect all the settings according to your suitable condition.
Follow the given steps to use this tool to achieve our goal:
First, download and install the rufus software.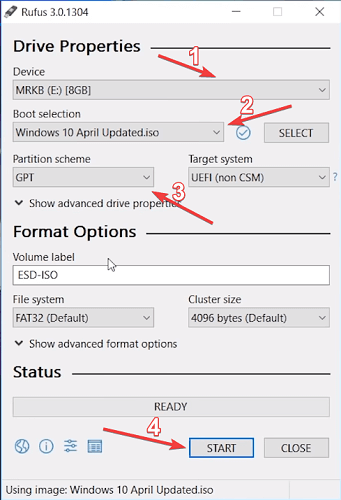 Open it and select your Pendrive (USB flash drive), that you want to make bootable.
On the boot selection section, select the window 10 iso file image by clicking on select.
On the partition scheme select GPT, the target system will automatically be selected.
Type any volume label you want and click on Start.
It will show you a dialog box that looks like this: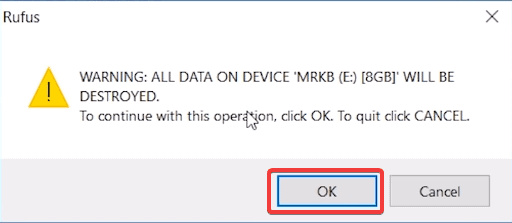 It means all your data saved in the flash drive will be formatted so, make sure that you take your data away from the USB drive.
Finally, click on Start.
Now after some time, the loading will be completed and your USB flash drive will become bootable.
2) YUMI
The next tool is YUMI (Your Universal Multiboot Installer). It is an alternative to Rufus. In case, you are unable to make USB bootable with the help of rufus, you can use this alternative method.
As the name suggests that it is the multiboot installer. So, let's dive into the steps for making the bootable USB with the YUMI tool.
Download and install YUMI software.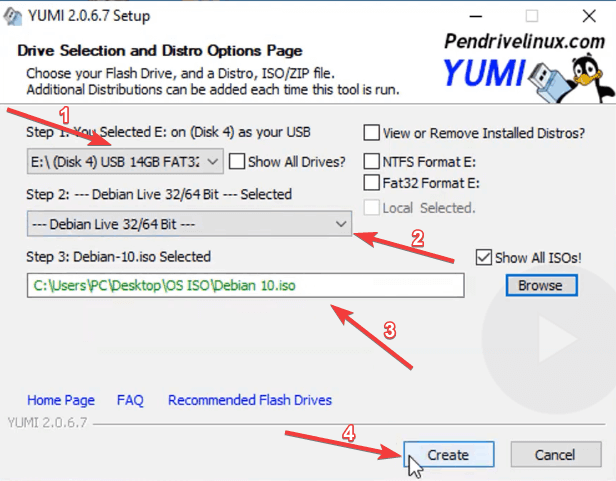 In the first step, select your Pendrive that you want to make bootable.
The second step is to select the operating system you want to load to Pendrive.
In the third step, select the ISO image file of window 10.
The final step is to click on Create.
It will show you the following message, just click on Ok.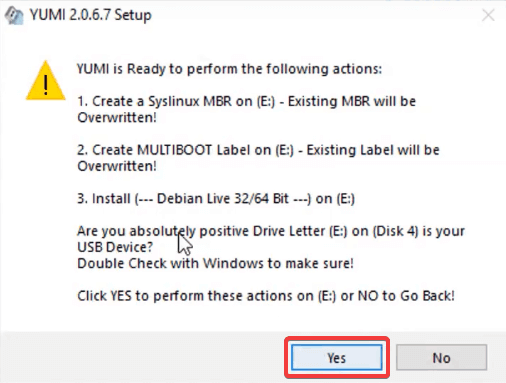 Read the instruction carefully written on the dialog box otherwise, you can loss your data saved in pendrive.
Wait some time then, you are good to go.
Also Read: How to Convert Mp4 to Mp3 on VLC?
3)

Winrar
Winrar is the most commonly used software. Almost every computer has this software since you often have to zip or unzip files. You might be surprised that can we use WinRAR for this purpose?
I will say yes, you can use it to make the USB bootable. WinRAR will extract the files of ISO files to the USB flash drive. This is the easiest way to make the USB bootable.
Now, we will use WinRAR to make Windows 10 bootable USB flash drive. Steps are given to do it:
Download the WinRAR and install it on your operating system.
Go to your ISO image file of window 10 and right-click on it.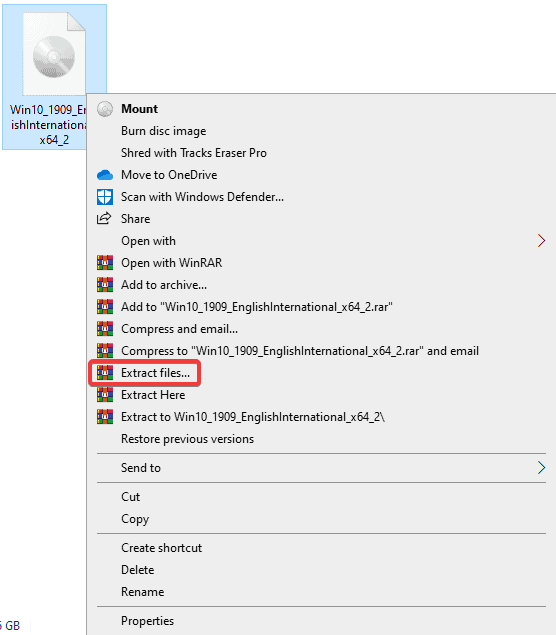 Click on Extract files, following dialog box will open.
Select your USB drive and click OK.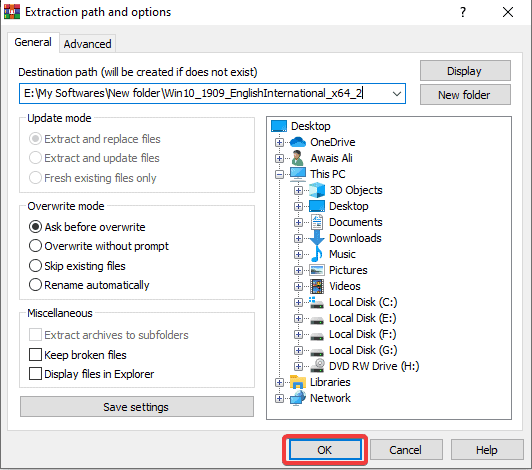 Winrar will start extracting files to your Pendrive. You must bear in mind that your Pendrive must be formatted. However, it will not damage your data.
Wait for it since it will take time.
4) USB/DVD download tool
This is an amazing tool by Microsoft corporation. Like WinRAR, it is also very easy to use and you can make the USB bootable in a very short time.
You can download this software from the official website of Microsoft and will use it for our purpose.
Follow the following steps:
Download this software and install it on your PC/Laptop.
Open the software and select the ISO image file of Windows 10.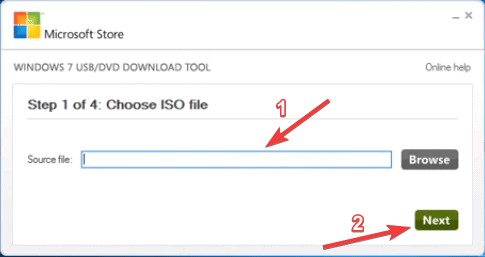 Choose media type as a USB device.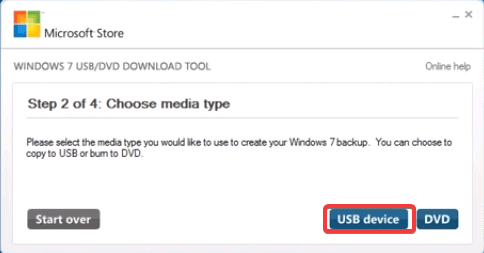 Now, select your Pendrive.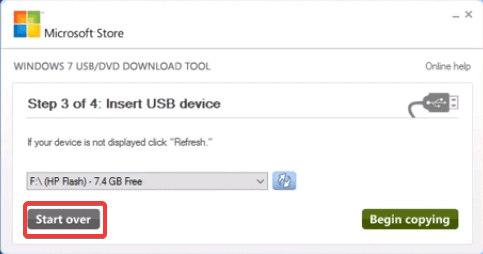 It will ask for erasing data from your Pendrive as given:

In all the above methods, you must clear your mind that your USB flash drive must be formatted before extracting files of the ISO image to Pendrive.
Also Read: How to Install YouTube on Windows 10?
5) Command Prompt
In this method, we will use the command prompt to make our USB bootable. We will type some commands to make the USB bootable.
Now, follow the following instructions and do the same:
Open your command prompt as an administrator.
Type diskpart and it will appear like this: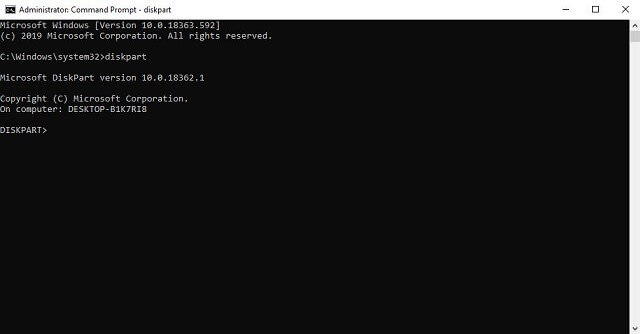 Type list disk, it will show all disks.
Select your Pendrive like this: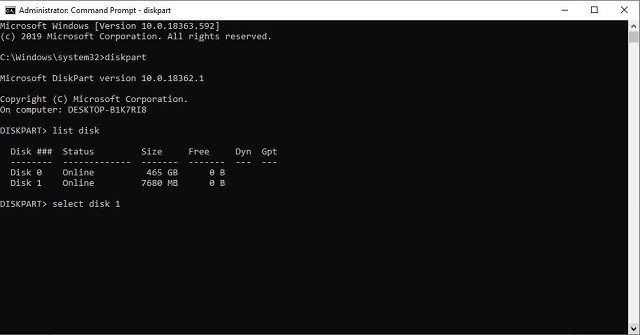 and it will say that disk is now selected.
Now type clean and will clean the disk.
Type create part pri and it will show "DiskPart succeeded in creating the specified partition."
Write select part1 on cmd.
Type format fs=ntfs quick, it will quickly format the Pendrive.
Type active and the disk will be active.
Finally, Type exit and the cmd will be closed.
Now you have to go to the ISO image file of the window 10 and double click on it, it will show all the window files like this: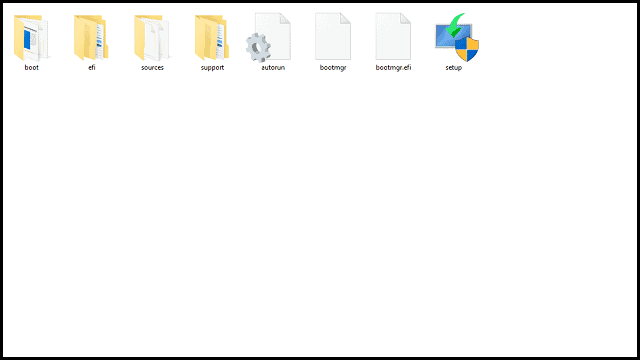 Just copy all these files and paste them to your USB flash drive.
After successfully copying the files, the USB is ready to use.
Which Method Should We Use?
Now, it's entirely up to you. You should use all of them for a better experience. All these tools are very easy and not so complicated. You can easily use them and to make Windows 10 or any operating system bootable.
Then, at any time or any place you don't need to have CD or DVD, you just need your bootable USB flash drive. These are the simple methods on how to create bootable USB from ISO.
Also Read: What Are Some Cool Keyboard Shortcuts?
My Recommendation:
If you ask me what is your recommendation, then I will say that you should use the command prompt since it is easy and you do not require any third-party software because cmd is a built-in feature of every Windows OS.
However, you can use any method. I hope you learned something new from this article. If have learned how to make iso bootable USB then, also share with others.
You can subscribe to the newsletter to receive the latest updates regarding this tech blog and don't miss any informative post.