Do you want to delete multiple or say all emails on Gmail App and looking for how to delete Gmail emails in bulk on android? Then, I will show you easy ways to do so.
You may have thousands of emails collected in your Gmail account and now you want to quickly remove them instead of deleting them one by one on the Gmail app.
Coming up in this article, I am going to show you how to delete mass emails on an Android smartphone.
Is It Possible to Delete Mass Emails on Gmail App

?
Strictly speaking, No. Gmail app doesn't provide this feature to select and delete all emails at once. We need to manually select them one by one and then, we can trash them.
Sound weird? Gmail provides this facility on the desktop version but not on the mobile app. But we can do it on smartphones as well easily with few taps.
I will show you several ways to perform this task. Make sure to read till end.
How to Delete Gmail Emails in Bulk on Android?
Now, I will show you different ways to delete Gmail emails at once and quickly. You can follow any method to get rid of emails.
1)

Use Desktop Version (Chrome app)
There is no way to delete all or mass Gmail emails on the app instead we need to access our Gmail account in web version to perform this task.
We will use the Google Chrome app to access the Gmail account in the web version.
The step by step procedure is given below:
Open the Chrome app.
On the top-right corner, click on three dots > Desktop site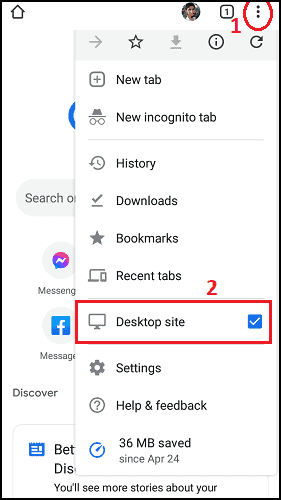 Now, go to gmail.com and log in with the same account you want to remove gmails.
After opening an account on the chrome web version, click on the Select box, and then, click on Select All as below: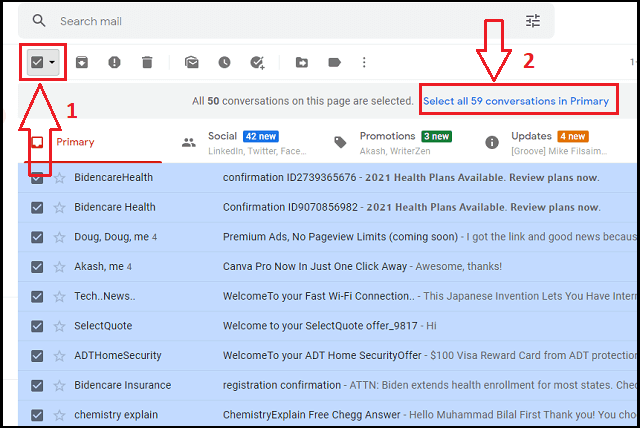 Finally, click on Delete.

You have removed all the emails in that category, repeat the same procedure for other categories as well if you want.
You can see, how easily we have deleted the mass Gmail email list in few taps. You can also try it out and get rid of junk or spam emails quickly.
Also Read: How To Change The Default Google Account?
Have you found the solution on how to delete Gmail emails in bulk on android? Now, I will reveal some other useful tips to delete emails in no time within the Gmail app.
2)

Delete Multiple Emails in Gmail App
As I said earlier, you can manually select emails within the Gmail app and then, you can just tap delete, those emails will be removed quickly.
Follow the instructions below to select and delete multiple emails in app:
Open the Gmail app.
Tap on an icon left to the email you want to remove.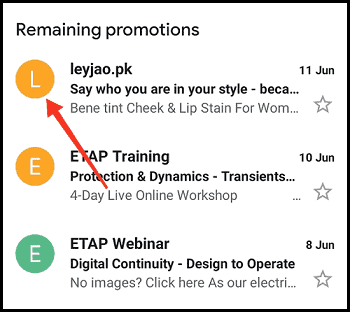 Now, select as many emails as you want to delete by tapping on their icons.
After selecting emails, click on delete.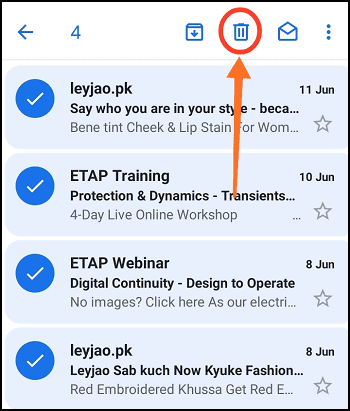 Those emails will be removed.
In this way, you can quickly delete more than one email. This is another method you can use for this purpose.
Also Read: How To Get Google Assistant on Windows 10?
3)

Delete Emails by Swipe
This is another way to delete a single email by simply swiping your finger. Sounds good?
You have to follow the given procedure step by step:
Open the Gmail app then, navigate to Settings.
Tap on General settings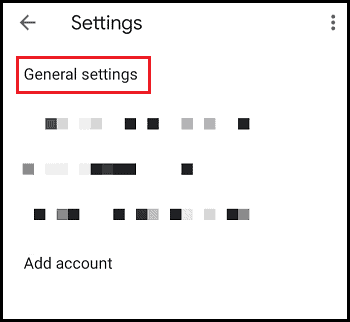 Now, tap on swipe actions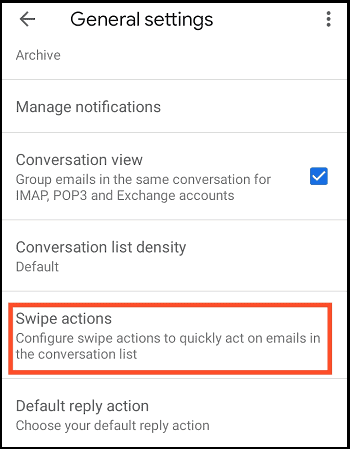 You can choose any swipe i.e. right or left. I prefer right swipe, click on Change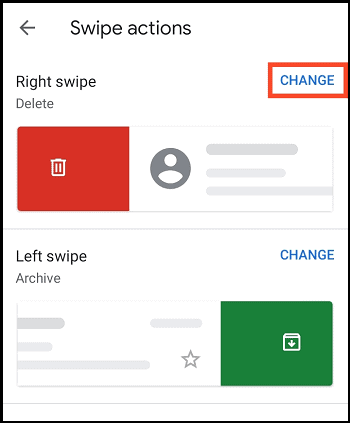 Choose to delete in the list.
Now, you can delete emails by simply swiping right.
This is an easy tactic to delete emails quickly in no time. These are simple and easy methods on how to delete Gmail emails in bulk on android smartphone.
Also Read: 5 Best Secret Messaging Apps for Android
Wrapping Up
For those who don't like to stuff their Gmail account with so many emails and want to get rid of them at once then, I have revealed some easy methods to remove them.
I hope you have also deleted your emails easily. If found any issue then, let me know in comments, and I will get back to you as soon as possible.
If you found this article helpful and learned something new then, don't leave without sharing. Also, subscribe to our newsletter family to receive updates first.