Looking for the best software for vacation rental management? The hospitality industry has grown significantly during the last two decades, with international arrivals more than tripling from 600 million to over 1.4 billion in 2016.
The travel and tourism business grew at a rate of 3.9 percent in 2018, outperforming the world economy. Today, it's very profitable to own or run a vacation rental within the ever-growing hospitality industry. 
In ensuring that your rental company is successful and profitable, you will need to put a lot of effort into making sure your customers are satisfied.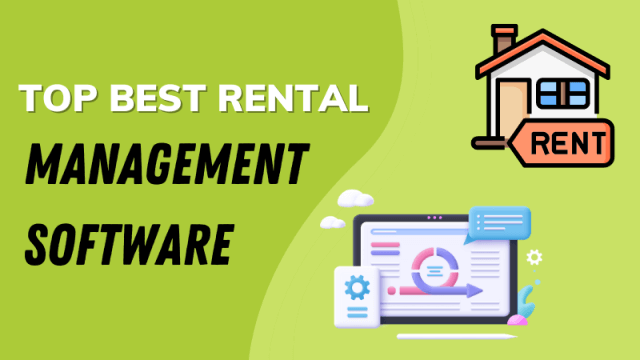 Given all the many recent technological advancements, the vacation rental business has seen massive improvements in terms of ease of operations. The vacation rental property management software is at the forefront of this new development.
Renters and managers can now monitor and run their operations from a distance. 
In this article, we will be discussing some useful apps in modern-day vacation rental management. 
How does a vacation rental property management software work?
Using this software technology, owners and managers can streamline the management of their vacation rentals. Now, more than ever before, it has been an extremely handy and adaptable tool.
It has a lot of useful features that make vacation rental software so great. These features have been carefully designed to aid the growth of your business.
Some examples of these features are a channel manager for Airbnb, automated check-in and check-out, calendars, a vacation rental income calculator, and so much more.
Useful apps and software for vacation rental management
Here are a few of the most popular apps and software for vacation rental management:
With RoomChecking, rental managers are able to manage their staff effectively. With this app, your staff is well on the way to becoming part of an efficient team with positive energy and delivering results.
It is a simple, yet effective system for the front office, maintenance, housekeeping, and everyone else.
Travel Guard is one of the top leading insurance companies in the world specializing in travel insurance. With service centers all over the world including in Asia, Europe, and the Americas, be sure to receive great service wherever you are.
With Travel Guard, you can get travel insurance for rentals, Travel medical assistance, emergency travel services, worldwide travel assistance, and personal assistance.
Travel Guard also offers guests 24-hour concierge assistance, a satisfaction guarantee, and many other great perks. The app is available for both iOS and Android devices.
The Wheelhouse is known to be one of the best apps that helps you manage your short-term rentals effectively.
The data-driven pricing software is designed for all vacation rental hosts, owners, and property managers to use with ease.
Wheelhouse users can make up to 10-40% more revenue with help from the app.
Guests who are having a good time on vacation can get a touch rowdy at times. This can be known to cause issues, especially for the neighbors around or perhaps even the police.
Noiseaware sends you an alert when the noise level in your vacation rental exceeds a specified threshold.
The app provides you notifications directly to your phone. It is ideal for residences near world-famous nightlife spots.
Virtual Concierge Service (VCS)
By using Amazon Alexa, Google Home, or any enabled mobile device, VCS provides voice access to your vacation rental.
Guests can ask basic inquiries about local recommendations such as, "where can I get great croissants?" or "where should I go to get drinks?" VCS also provides property information (for example, "what is the wifi password?" and "what time is checkout?"
The Properly app allows rental owners and managers to manage cleaning services for their rentals. Using the app you have access to hire cleaners.
Properly lets you show your cleaners how to stage and clean your rental to your desired specifications among other cleaning-related delegations. With the app, rental owners can also get photos of the current state of their rentals, as well as damage reports.
If your usual cleaner is unavailable, Properly recommends and lets you select from other hosts' cleaners. You can also schedule cleanings directly from your Airbnb booking calendar using the app.
Before and after your visitors leave, keep an eye on the temperature with the Nest app.
Heating and cooling might be one of the most expensive aspects of owning a vacation rental. Not to mention that guests don't always turn up or down the heat when they leave. Which can be very cost-intensive and detrimental to your business.
Nest lets you adjust the temperature of your rental. Allowing you to save excessive cooling and heating expenditures. 
One factor that absolutely cannot be compromised is security. Ring lets you take photos of what is going on around your house and then uploads them to the cloud.
This security app is a great addition to your rental, it will raise the value of your vacation rental and set it apart from your competition.
This popular app is useful in many walks of life including vacation rental management. With the app, you can store receipts from your rentals for record-keeping, as well as track your income and expenses.
With Camscanner your phone becomes a high-functioning HD scanner for all kinds of documents.
The last thing guests want is to spend valuable vacation time picking up and dropping off keys. Today's vacationers are seeking accommodations that meet their needs for convenience, safety, and ease.
For ultimate convenience and safety, this app allows hosts to manage seamless keyless entry systems right from their mobile devices.
Wrapping Up
In conclusion, after all said and done, it is a great time to be in the business of vacation rental management. Property managers and owners can choose from a variety of rental management software.
Reading through the features of the software that you are considering is a great way to narrow down the options. This will guarantee that you select software that is both functional and appropriate for your needs.
With help from the apps discussed above, you are well on your way to running a successful vacation rental business.