Looking for free image hosting sites where you can upload your images and host them without any cost? You found the right place where I will reveal some best image hosting sites where you can host your photos free of charge.
Finding the right website to host your photos can be tough and time-consuming. I've done the research for you, and I'm going to share some of the best free image hosting websites with you.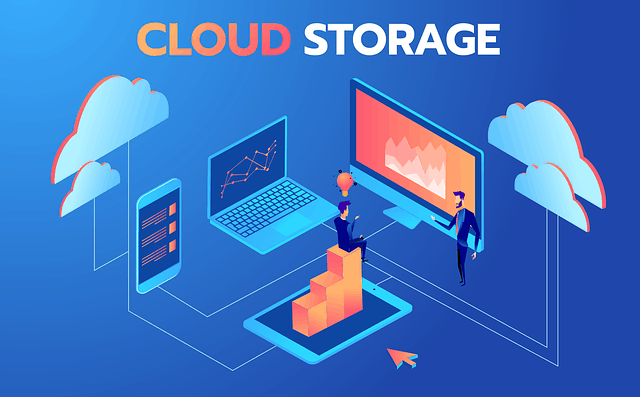 These services offer various advantages. Free image hosting service allows you to upload your images and store them for a long time.
All of these platforms offer free image hosting, and all are great for photographers, bloggers, artists, and anyone else who needs online secure storage for their photos. Also, some sites also provide you image sharing feature.
Why Do You need Image Hosting?
There are numerous benefits of having photo hosting. I have compiled some advantages of image hosting you can read.
Free Storage
The image hosting platform provides you with additional storage space for your pictures. Some of them also provide limitless storage for a lifetime to host images.
These services are cost-effective because they don't charge anything to store photos. If you also looking for free storage to store your photos then, these websites might be helpful for you.
Advanced Security
Image hosting services are ideal for those who want a secure platform to store their pictures. These websites use powerful security tools to protect your images from getting hacked.
Many of these tools are updated every day to ensure the security of your data
Share With Others
Photo hosting sites also let their users share their pictures with others. They generate a special URL for an individual image that you can share that link with other people to let them see your image.
You can also share your hosted images on social media platforms. So, it makes sharing as easy as it sounds.
Portfolio Website
If you're a photographer, you may want to consider building your portfolio website with WordPress. With the help of photo hosting sites, you can build a website that contains your best pieces. It's a great way to show off your work and skills.
These services let you upload and display your photos or artwork in an easy-to-navigate interface.
Free Up Your Computer Space
If you've got a slow computer and want to speed up your computer, then you should get rid of all the heavy pictures. You can make your computer run faster by uploading those photos to a big image hosting platform.
Moreover, It will also allow you to access those photos from anywhere. Photo hosting is a must-have asset.
Free Image Hosting Sites
Now you want the best free image hosting website, but where do you go? You need an image hosting site that will be suited for your needs. I've put together a list of 20 websites, and below is just a taste of what you'll find:
Google Photos
Flickr
Imgur
Dropbox
imgbb
ImageShack
imgshare.io
imgbox
500px
Wix
postimage.org
4shared
freeimages
Pixabay
Icedrive
iCloud
files.fm
PicPastePlus
imgpile
im.ge
It's time to go deeper and explore the details of these photo hosting sites. Let's dive in.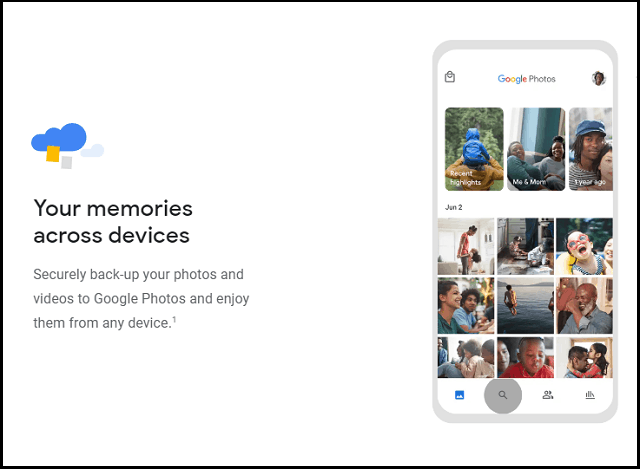 Price: Free
Google Photos can be the best image storage that allows you to back up your pictures in full resolution. If you are looking for free online image storage, then Google photos is the best for you.
You need a Google account. If you don't have one then create an account of Gmail first. It provides you 15 GB of free storage without any cost. It automatically syncs the images in the cloud and gives you unlimited backup.
Google Photos offers its features in both iOS and Android with a great user interface. You can manage your photos from any device with Google Photos. It is simple to use and gives you fast upload speed.
Features:
Automatically syncs photos, and upload them
Backup of your photos
Manage or organize your photos easily
Access photos from any device i.e. mobile, tablet, PC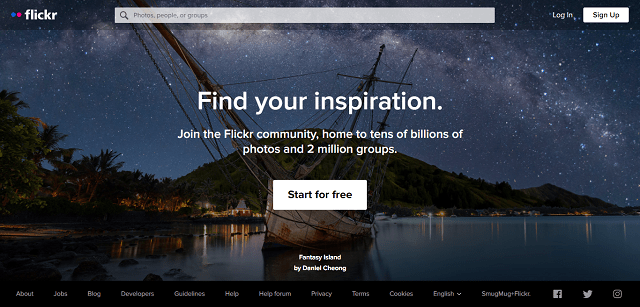 Price: Free with the option of a monthly subscription
Flickr is one of the top image hosting sites that was founded in 2004. It has a very simple and effective user interface. By creating an account, it allows you to upload 1000 photos. The photo can be 200 MB in size max, and 1GB for videos.
You also get access to a great community where you can share direct links to your photos with others. Flickr provides you with basic image-editing tools such as color correction and cropping, but it is better to edit pictures before uploading.
Flickr is especially popular among people who are into photography. It's free to use and it supports a number of different file types, including .jpg, .gif, .png, .psd, and .tiff. In my opinion, Flickr is the best hosting site.
Features:
Upload, manage and share photos with others easily
Ideal image hosting for photographers
Edit your picture before posting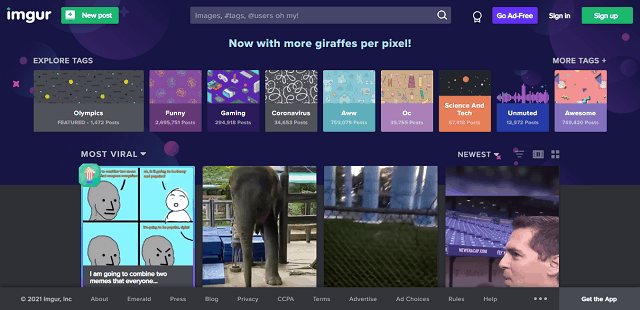 Price: Free
Imgur is one of the leading image hostings for the internet. It is completely free to use. You can easily upload your pictures by drag and drop, create an album and share them with others as well.
Imgur is a fast and easy way to share photos with friends, family, and the world. It's a place where people can post pictures, GIFs, and videos. You can download Imgur album of other users as well.
It's the world's most popular hosting website for viral images and videos. It provides you the ability to store your photos for a long time.
Aside from being a place to share photos and GIFs, it also offers a variety of tools and promo features that help users leverage their content.
Features:
Free to use – It is totally free
Simple UI – easy to use
Upload photos, GIFs, etc. and access from anywhere
Share photos, and albums with others via a special link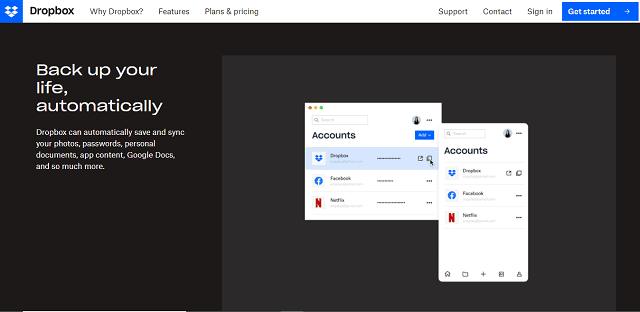 Price: Free and, monthly subscriptions are also offered
Dropbox is a file hosting service operated by the US-based company Dropbox, Inc. Users can share files online and also sync files between devices on a cloud-based storage system with the help of this site.
Dropbox has a simple UI that makes it easy to use the service for everyone. Users can add Dropbox to the file explorer as well to access files from windows directly.
The storage space is set at 2GB when you create an account, which users can upgrade for nominal fees. But a free account is enough for you to save your images. You can upgrade in the future if you want.
Features:
Sync photos and videos across multiple devices
Store photos and videos in HD format at no additional cost
Back up all of your photos from your camera, hard drive, or SD card for free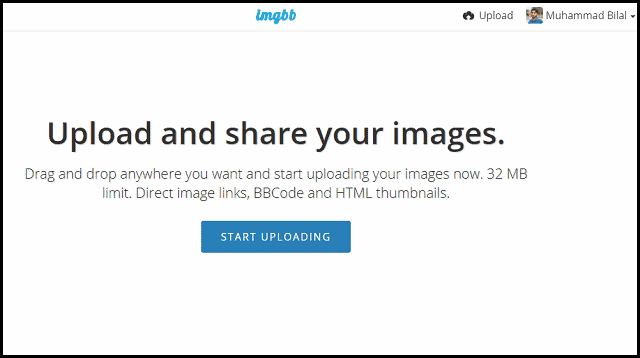 Price: Free
Imgbb is a photo-sharing platform that allows users to upload, host, and share their photos with others. The Imgbb API allows users to search for photos, sort them by category, and embed them into their own websites.
The Imgbb API uses REST calls and responses are formatted in XML. Even you can directly upload photos without registration but it's not a good practice.
It's also a great site to find inspiration and share your photos with the world. Simply, add photos by drag and drop.
Features:
Free and offers unlimited storage
Upload pictures up to 32 MB in size
Image sharing is easy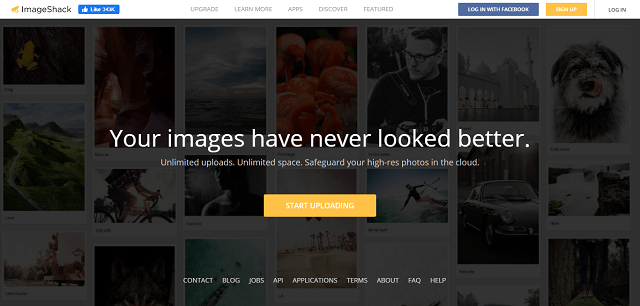 Price: Free
ImageShack is one of the earliest hosting services for images. It has a very simple UI and is easy to use. ImageShack stores photos on its own servers using either JPEG or PNG formats.
The service is great because it offers free image hosting as well as the ability to resize and edit pictures. You get editing tools as well. You can use it for your personal use with unlimited uploads, space.
Features:
Use cloud-based image hosting without cost
Quick and easy way to share photos
Offers Unlimited space and uploads
A secure place for your photos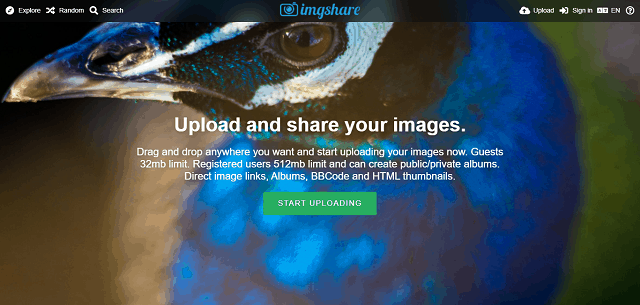 Price: Free
The imgshare.io is a great tool for photo sharing. Reveal your high-quality photos with the world. It's a free service that lets you directly upload photos to their server and then embed the image on your site.
If you're looking for a way to share high-quality photos, then it is a great resource for you. On registration, you get 512MB of free space to upload pictures. You can create public as well as private albums.
You can upload photos to this site and then embed them on your blog or website, as well as social media sites like Twitter, Instagram, and Facebook.
Features:
Start uploading without an account
Share and embed photos code on your site
512M free storage
Upload any jpg png file formats photo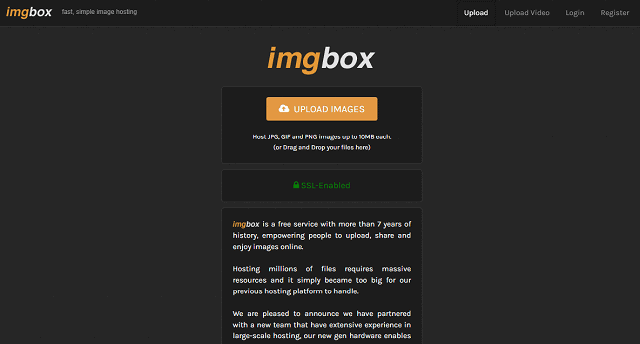 Price: Free
The imgbox is a free image hosting service with more than 7 years of history and an impressive list of features. Not only does imgbox provide users with the ability to upload and store photos online, but it also allows them to perform edits on their photos, such as rotating, resizing, and cropping.
Whether you're sharing content for work or play, this service makes it easy to find the perfect image.
It's one of the most successful services in the world, with millions of users, and includes some of the best-known brands and publishers in the world.
Features:
Fast upload speed
Provides hotlinking feature
Unlimited storage space and time
The file size can be up to 10MB – that's enough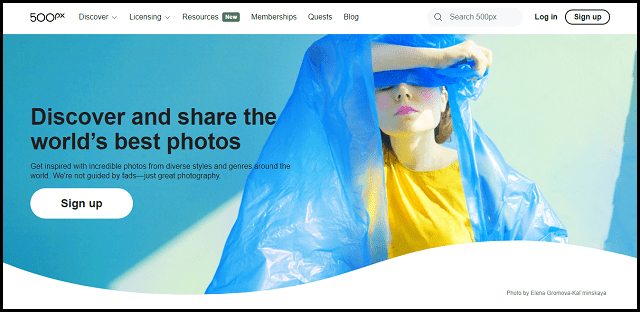 Price: Free with premium subscriptions
500px is an online community for photographers. 500px's mission is to help photographers do what they love – capture the world around them, share it with others, and connect with like-minded people who care about photography.
You can upload up to 7 photos per week. However, if you like their service, you can upgrade to premium membership to unlock extra features. You need to create an account, and you're good to go.
Their platform offers a range of incredible features from portfolio displays that unlock with every 500px milestone reached, to an in-depth discussion forum for professional photographers to share their insights and even high-resolution downloads for personal or commercial use.
Features:
Great place for photographers
Showcase your artwork to the world
Organize pictures in galleries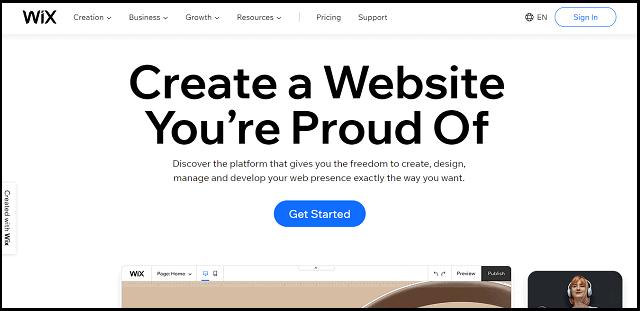 Price: Pree as well as Paid
Around 200 million users around the globe use Wix, a website builder. You can host your images on it without any worry. Wix has a " Free Gallery" which is a web page where you can save your photos and share them with others.
With Wix, you can rest easy knowing your pictures are safe and sound on their servers. You can keep them as long as you want.
This service is great for bloggers and small businesses who don't have the resources for a professional photoshoot, but who want to have an attractive website – without paying a fortune for quality photography.
Features:
Make a gallery of your photos for free
You can build a portfolio website
Secure hosting for your photos
Built-in photo editor tools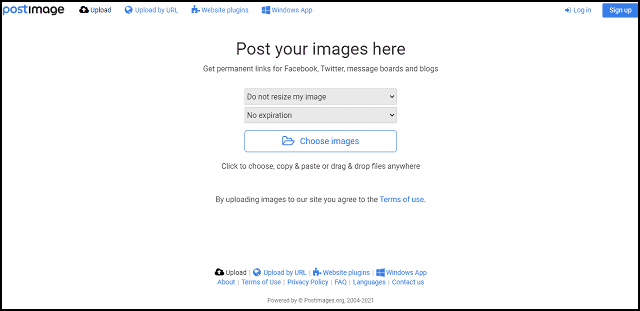 Price: Free
Postimage is one of the best sites for sharing images. As soon as you post an image, it is available for download by anyone on this free image hosting service. You can share your photos with customers and partners and use them in your own work.
It also provides information about proper copyright laws and lets you claim ownership of a photo if someone uses it without permission.
With a fast and convenient interface, you can post an image in just a few clicks. It offers HTML code as well.
Features:
You will have a permanent link to an image
Post on social media sites
Set picture link expiry date if you want
No need to register an account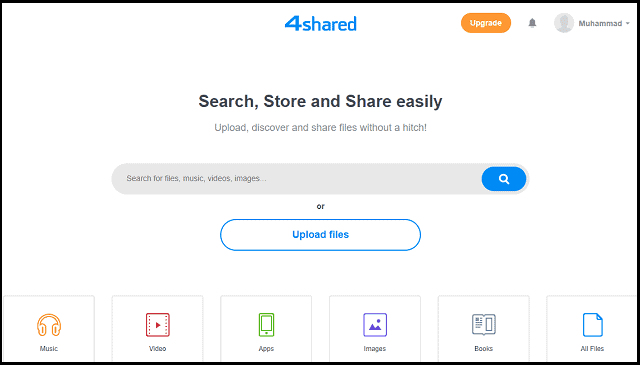 Price: Free [Paid plans are available too]
The 4shared hosting provides you the ability to save and share your images easily with others. With 4shared, you can host and share the photos you want to show off, with people you want to show them to.
The intuitive interface of the app is designed to work on every device seamlessly. All you have to do is upload, and it's just a few clicks away.  
A free account can easily fulfill your needs, however, you can choose from a variety of packages to get exactly the space you need, based on how many images you plan to upload.
Features:
Store and share any kind of file
Provides advanced security to your data
Easy to use
Set password on your shared files for security in case of unauthorized access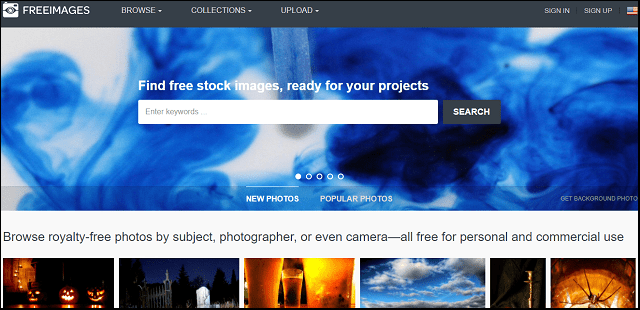 Price: Free
Freeimages.com is a great host for user-generated stock and royalty-free photos. Instead of having to upload images to multiple sites, you can now have them all in one convenient location.
Stop searching for the best places to share your images since it already has them all. With thousands of photos uploaded each day by its members and professional photographers, it's also one of the largest image hosting sites on the web.
It has more than 6 Million members who showcase their work to the world using this awesome platform.
Features:
Host your images for free
Filter your photos by category
Users can download your images in JPEG, PNG & TIFF formats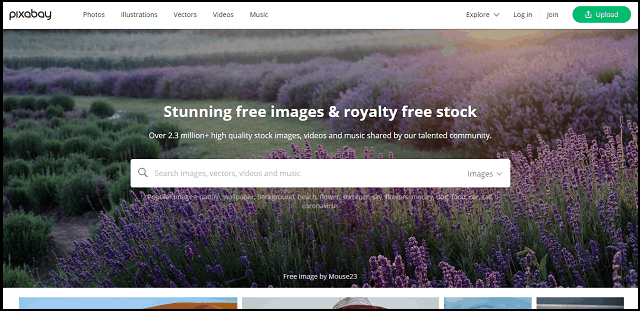 Price: Free
Pixabay is a graphics community where creators and designers can upload their work, find inspiration, discover new artists, and get to know each other. The Pixabay Gallery makes it easy to filter the items by license or the type of content (photo, vector, illustration).
Find images that you can use for your website, blog posts, social media posts, or whatever you need. Use it for personal & commercial use, no attribution is required without any cost.
Join the Pixabay community today to start sharing your work! It's one of the best royalty-free image sites.
Features:
Share HD photos with others
Unlimited storage with no additional cost
More than 2.3 million HD photos
Use for both personal and business use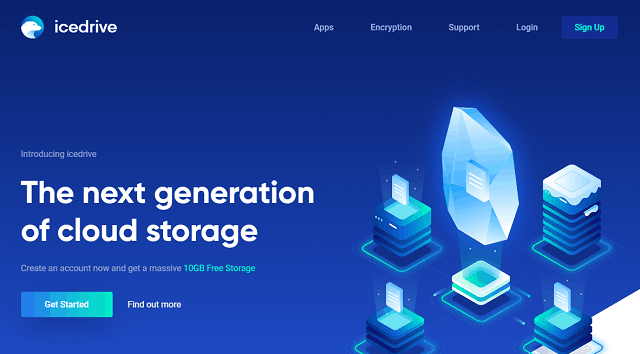 Price: Free + Premium plans
The Icedrive claims to be the next generation of cloud storage. Their mission is to replace your desktop, laptop, and smartphone locally stored data with online data. What's more? Save disk space on your PC, sync across devices, and share with others easily.
It offers the ultimate image hosting solutions for both individuals and business professionals alike. You can use this service to keep your photos online with high-level security.
Features:
Simple few-clicks file transfer
Organize and preview galleries
Share images on social media or embed code on your blog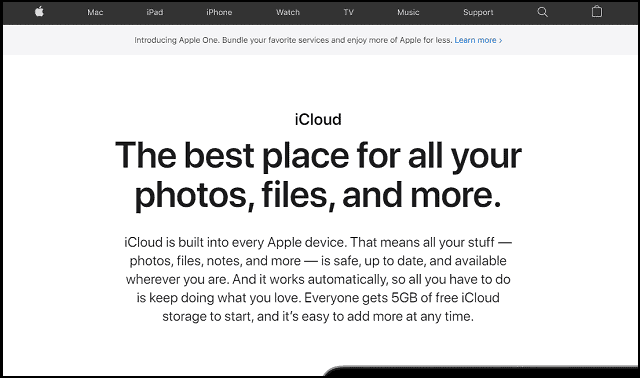 Price: Free and upgrade option is available too
With iCloud, you can store your images, documents, videos, and more at a safe, remote location. This is particularly useful for photographers and other content creators that need to store multiple files in one spot. Use an iCloud backup to keep your photos secure and at your fingertips.
You can search through everything from your photos to your notes in seconds and share the joy of cloud storage with everyone on your team — whether they are on Mac or PC.
It offers 5GB of storage space on account creation. You can increase the storage by upgrading to the premium package.
Features:
5GB Free Storage Space
Store your art in iCloud
Provides high-level security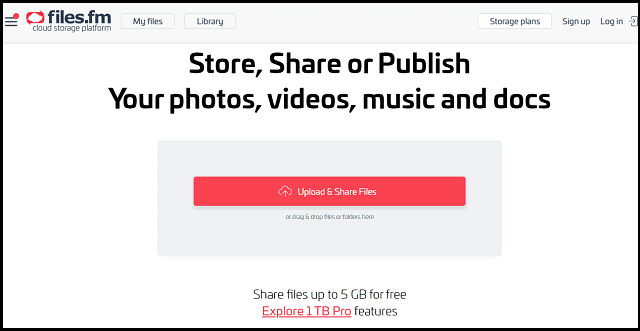 Price: Free and premium plans are too
Files.fm hosting service lets you upload, store and share your images with your friends, family members, co-workers, and clients. It also allows you to access your files from anywhere in the world.
Whether you're an amateur photographer or a social media guru, Files.fm online storage and sharing platform make it easy for you to organize your assets in one place – whether you want to share them with friends or keep them private.
Features:
Provides you 5GB of free space to store your images
Share Your files easily
Securely store your HD images
Create a store and sell your art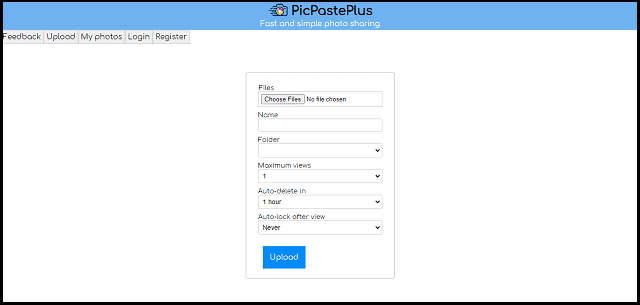 Price: Free
PicPastePlus offers a simple interface that makes it easy to upload and share images with your friends. With just one click, users can generate a unique link that may be shared on any social network or messenger service in the world.
You can set the maximum views, auto-delete, auto-lock time at the time of uploading to ensure the security of your image.
Features:
Provides fast uploading speed
Simple and easy to understand interface
Host and share images at no cost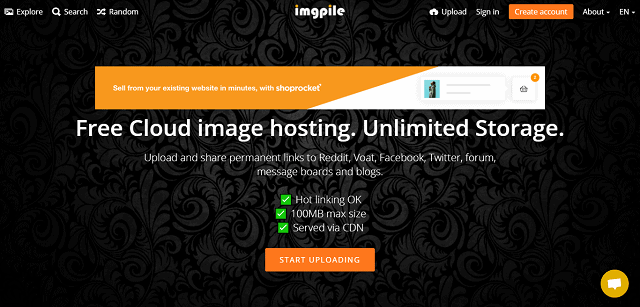 Price: Free
 The imgPile is a free cloud image hosting site that provides unlimited storage. It offers a quick and simple way to upload, share and store high-quality images without cost.
Whether you're testing out your latest photo editing skills or just want to share some stunning photography with the world. It can be the choice for you. You can freely resize, crop, and flip them.
Features:
Provides you hotlinking
The file size can be up to 100MB
Images are served via CDN
Create private albums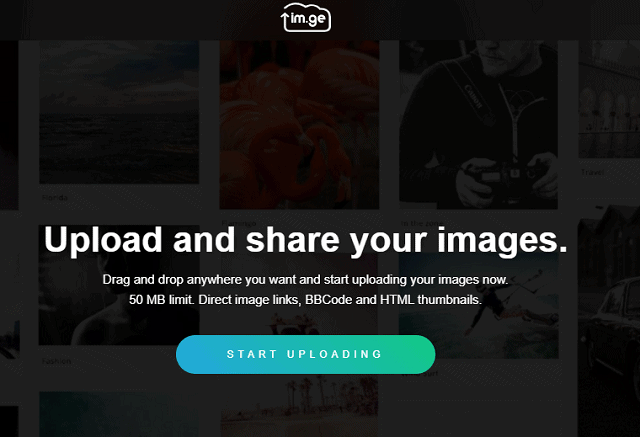 Price: Free
The im.ge lets you share images easily with the world. It's a simple service that lets you post images or photos online and share them with your friends and family on popular social networking sites such as Facebook, Tumblr, Twitter, and Reddit.
You don't need to register first to host your images. With an intuitive interface and a 50 MB upload limit, it's easy to use for everyone. It also gives you HTML code to embed.
Features:
Upload images for a lifetime
Share your posts on social media sites
Uploading and sharing is very simple
Wrapping Up
Free image hosting sites are a great way to host your images without incurring any costs. But which ones should you use? We listed 20 of them in this post so take some time to explore all of these options and see which one will work best for you.
There are many benefits to using an online image storage site, and we hope that this article has helped you narrow down your search in finding the best one for your needs. If you're not storing your images properly on a reliable website then they could easily get lost forever!
 We hope this article has helped you find the best place to store your blog images. If so, share this article with friends to get them the same benefits.
Frequently Asked Questions
What is Image Hosting?
Image hosting helps users to upload an image and share it with others. Users can use these sites to display images for a wide variety of purposes, including providing samples of their work or showcase their work online.
What is the best image hosting site?
The best image hosting site for you will depend on your needs, the purpose of your images, and how much they'll be used. However, I can suggest 5 best ones:
1) Imgur
2) iCloud
3) Icedrive
4) Dropbox
5) Flickr
What are the benefits of using image hosting sites?
These sites are a great way to share photos with the world. Users can host their images at secure places for as long as they want and post them to any blog, forum, or social network.
Should I use a free image hosting platform?
Hosting your images on free hosting services can be a great way to save time and money. Although, there are some limitations many users find it helpful. However, you can pay to unlock advanced features.